Popular Relationship expert, Blessing Okoro Nkiruka well known as Blessing CEO.has recently revealed how to know a broke man from his interaction with a woman.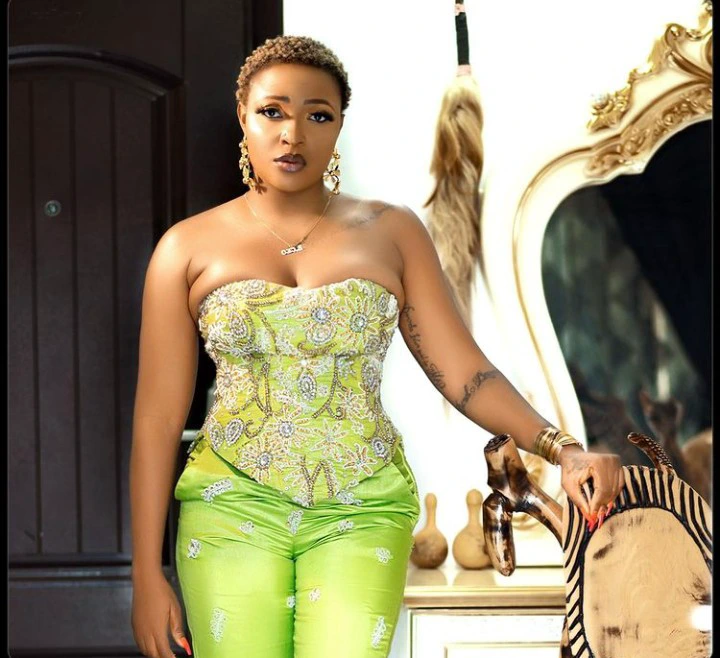 Speaking in a recent post shared on Instagram, Blessing CEO said that a man who feels upset when a woman talks about money is a poor man. She added that a financially stable man will not feel uncomfortable when a woman talks about money as he would not be scared to give.
Blessing CEO went further to advise men to work hard to the point they would not be scared or angry when a woman asks for money.
In her words, "Dear men, work so hard to the point that when a woman talks about money, you don't feel uncomfortable with your reflection.
This is how you know poor men, when money talks gets them upset."
See Blessing CEO's post below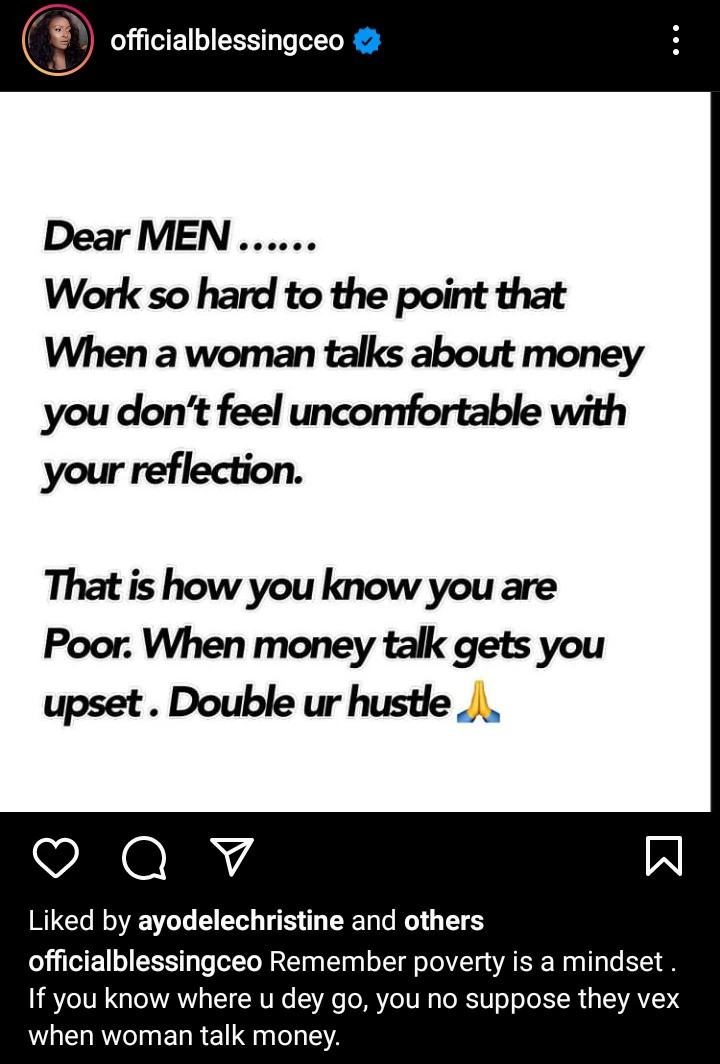 Blessing CEO is of opinion that broke men get upsets whenever their women talk or ask for money because they do not have to give. She is therefore urging broke men to work harder and get more money to give to their women.