Check Your Gmail if You Got This Message As NMFB Begins Approval Of Loan To Shortlisted Applicants
Good morning everyone, I welcome to this page today the 4th of March 2021. Kindly follow this page so you won't be left out on current news and information.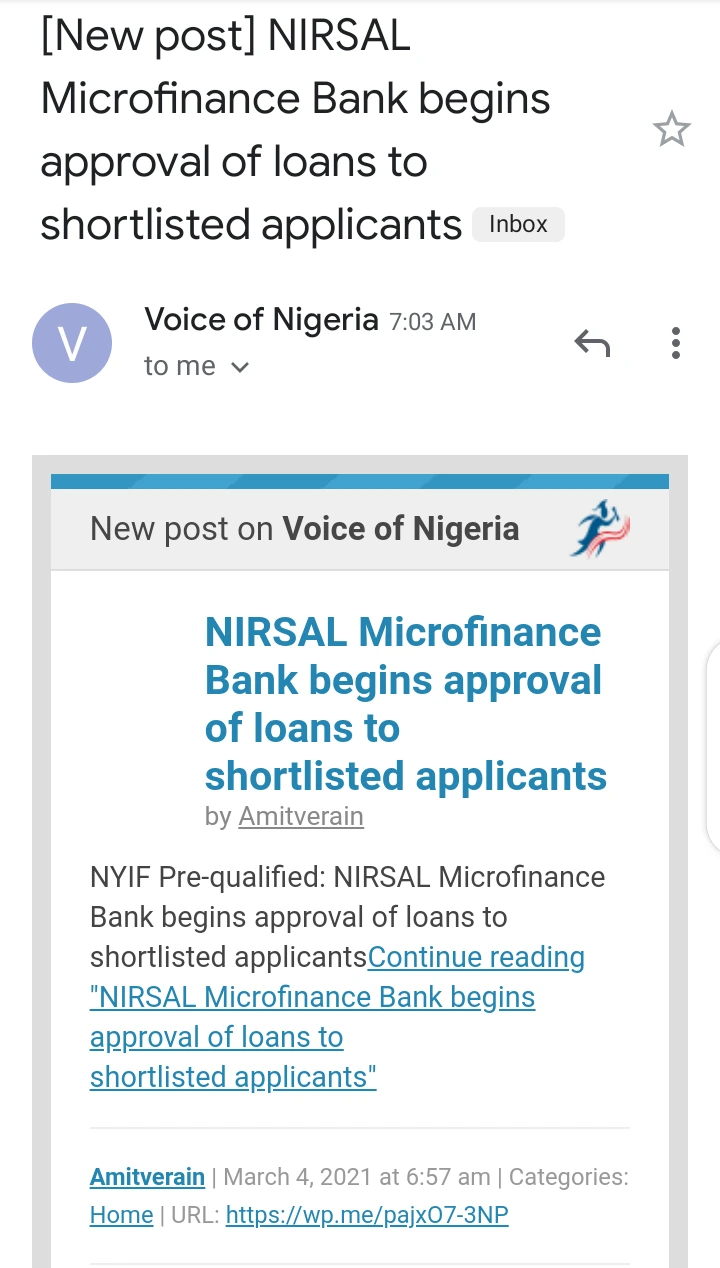 Just recently Gmail message were disseminated to pre-qualified Applicant on the approval of loan for shortlisted candidates.
The NISRAL Microfinance Bank in collaboration with the Nigeria central bank has initiated loan approvals for selected candidates for Nigeria Youth Investment Fund this information was shared in a WhatsApp share in a WhatsApp group chat of on of the candidate.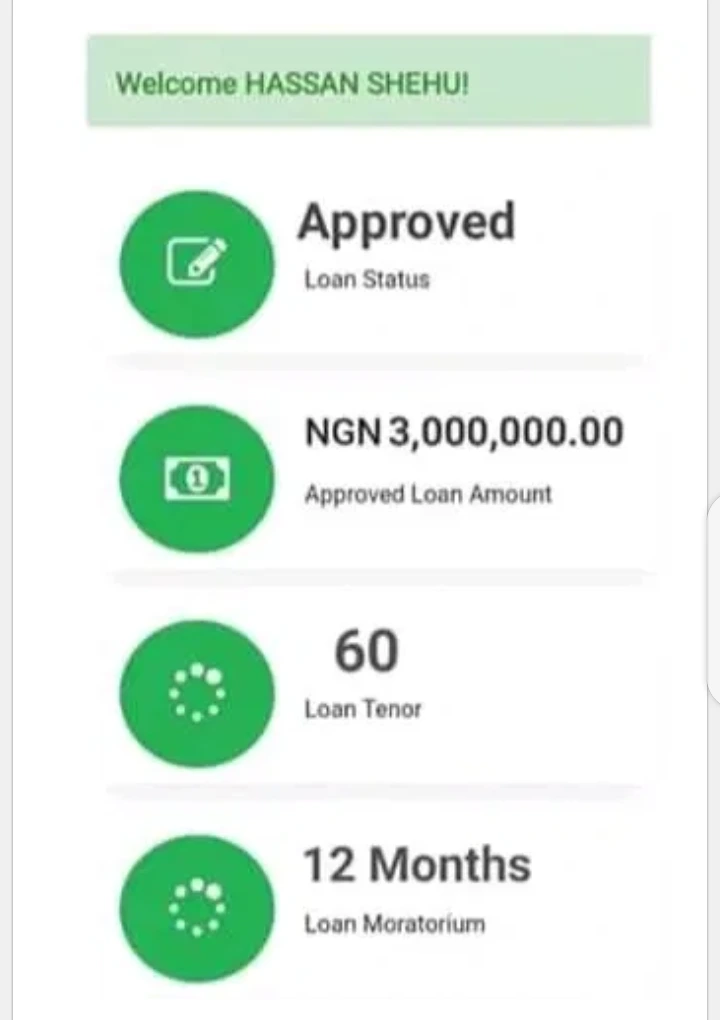 See the screenshot below:
Please this is a good development because hope has come to selected applicant who registered for this empowerment scheme. Please if you loan has been approved kindly go to the portal (https://nyif.nmfb.com.ng) to update your content.
Please if your loan status hasn't been approved, please do not panic, kindly check your Gmail regular, endeavor to keep your phone on, and keep your documents safely.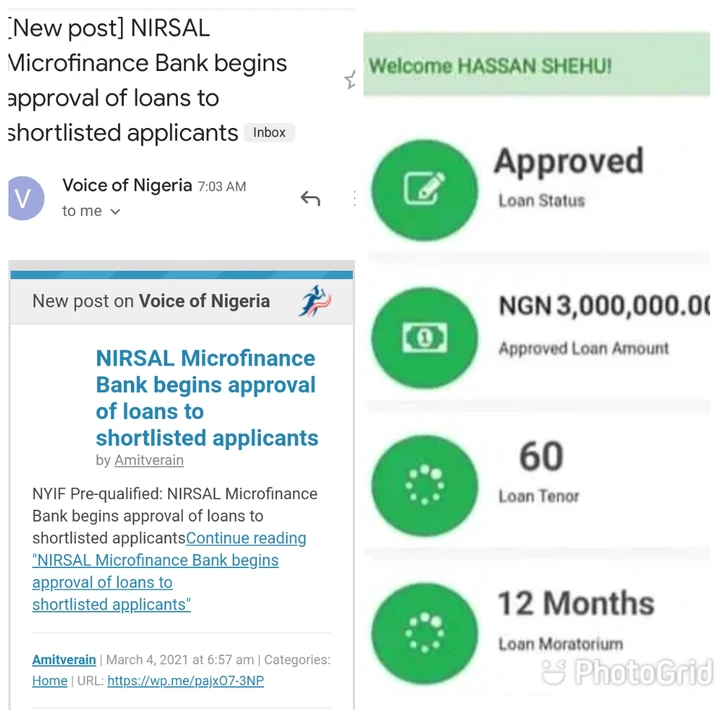 Use the comment box to ask your questions.
Kindly follow this page for more information
Share this message to everyone