I have realized that many Nigerian youths are actually interested in taking advantage of the Nigerian Youth Investment Fund (NYIF) scheme, which is an initiative of the Federal Ministry of Youth and Sports Development funded by the Central Banks of Nigerian (CBN), to become self employed, independent and productive in the economy but are really finding it difficult to proceed with the application after receiving the pre-qualification message from the co-ordination body. I have also suffered the same fate but eventually succeeded. It is with the to help those who are yet to complete their application that I decided to write this article, to keep them informed of the various aspect of the form they will fill at each stage and how to overcome the network hick-up. This explanation is basically for the benefit of those who have been pre-qualified for the scheme and have received the message either via SMS or e-mail. How ever, for those whose pre-qualification message is still hanging, I will begin the explanation from a lenient stage to help them prompt the link into their registered phone number of e-mail. But before I go down the main gist, I must tell you that the pages of the site are very hard to crack. How I made my way through was by clicking severally. It worked like magic for me and I had hitch free registration. Of course, you must exercise patience at each stage. So, let us go to the steps involved.
Step 1: Login to the NYIF porter (https://nyif.nmfb.com.ng) on your browser. Preferably, use the Chrome browser. Once that is done, you will be taken to the home page, as shown below.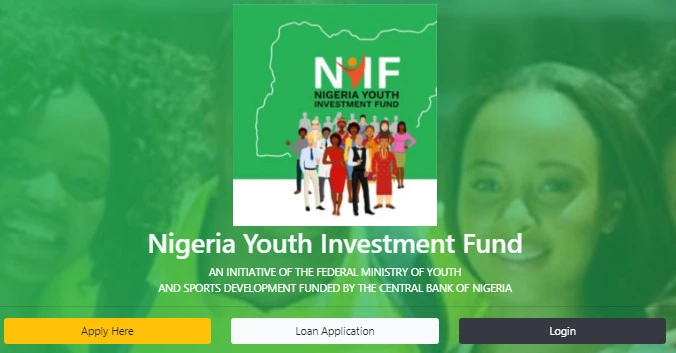 You can see three commands (Apply Here, Loan Application and Login) above. If you have not confirmed your email and created your user password, then you need to start from/with the Loan Application command.
Step 2: Click the Loan Application button, then you will be taken to the page shown below, where you would be required to input your BVN for verification and Validation. Once you have typed in you BVN, click the VALIDATE BVN button.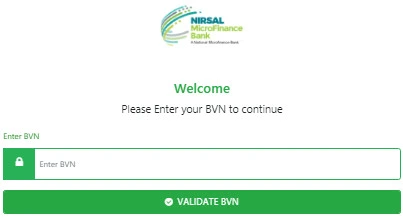 Once that is done, you will be taken to the next page as shown below. The only thing you need to do here is to create your user password as every other information about you is automatically generated from your BVN data.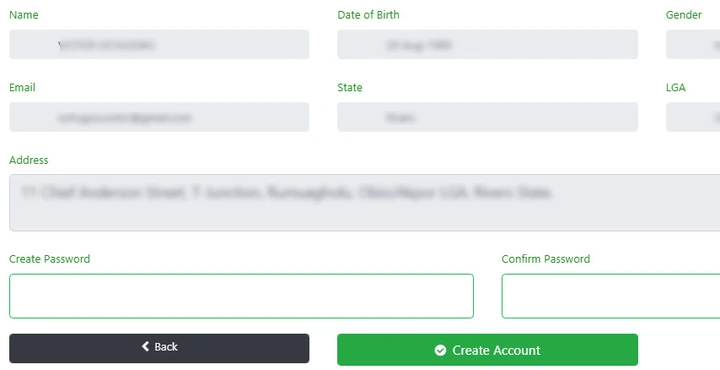 Step 3: Once you have entered your desired password and confirmed it in the second box, click the Create Account button. You will be then taken to the confirmation page as shown below.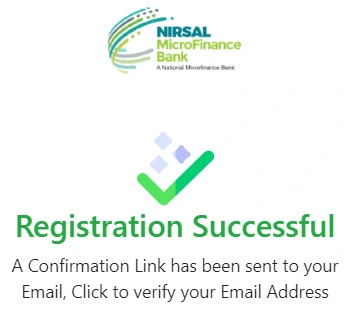 Step 4: At this point, you will now go to your email to confirm/verify your email account used in creating the account. Click on the link enclosed in the mail. Then you will be taken to the User Login Page where you will be required to enter your email/BVN/Phone number and the Password you created earlier to login to your account to continue your application. Once that is done, click the Login button and you will be taken to your Dash Board.

Then from your dash board, select the continue application command. Once that is done, you will be taken to the page as shown below.
In this page, you are required to describe the nature of your business after you have selected the most suitable Business Sector and Enterprise Type in which your line of business belong. Once this is done, click next, then you will be taken to the page below.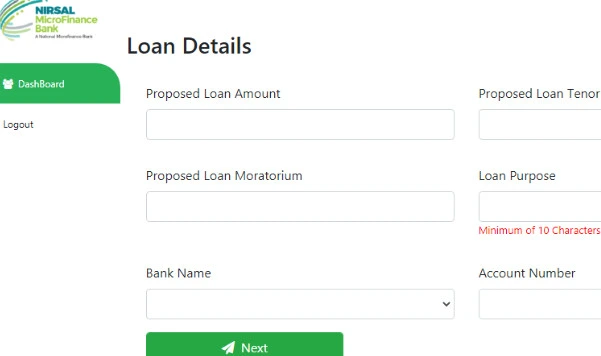 STEP 5: In this page, you will have to provide your Account name and number (linked to your provided BVN), tell them why you need the loan (in the Loan Purpose box), the amount you want (in the Proposed Loan Amount box), the loan tenor and moratorium. Once you have done these, click next. Then you will be taken to the page below where you will be required to provide such information like your average monthly earnings, expenses, net profit, your average annual income, operating expenses and net profit, etc. Once you have provided these information, click next. Then you will be taken to the Acceptance of Terms and Condition page.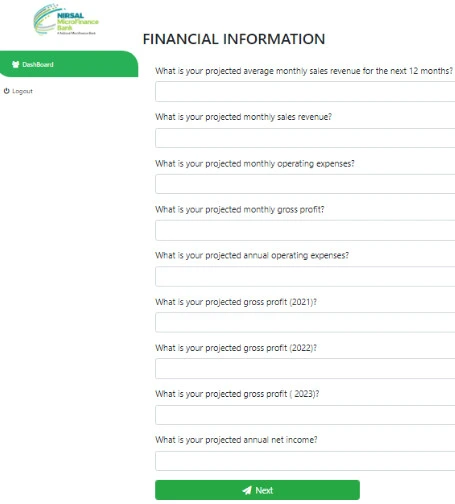 Step 6: This is the submission stage. At this stage, click the square box to accept the terms and conditions after providing information as to how you came to know about the scheme in the box above. Once you have done that successfully, then you have applied for the loan. Your dash board will now look like what you see in the image below.

The next step is to be checking Review Other Letter folder always to see if your loan has been approved. But upon submission, if you click it, what you will see is the information below.

But don't fill bad. Once you have applied successfully and your information meet the selection criteria, you would definitely get the loan.
I believe this articles will guide you well. Follow us for more update on the NYIF Loan scheme.