I recently went to get some cereals and I noticed there has been an increase in price again!. So I decided I was going to do a research on how to make different cereals and even baby meal. Initially, I didn't have it in mind to learn the production process for the sake of starting up a business but I think I may reconsider my decision.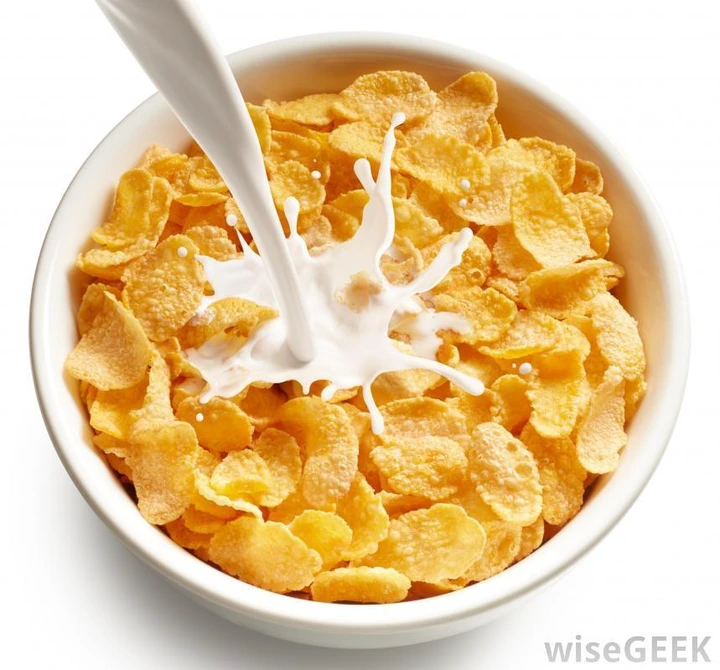 Most cereals are made with corn flour and this is pretty simple to get or even produce in whatever part of the world you stay. Each time I checked the package I'll be discouraged to even learn how to make it once i set my eyes on the ingredients because where will i get Riboflavin, Zinc oxide and the rest? Well, I guess they are just preservatives or something to make it meet the nutritional demands. I eventually learnt how to make both baby food and even cornflakes (without Zinc oxide though lol).
So let's start with cornflakes because I learnt the production process first. Did I experiment it? Yes I did. Once you have your oven you're good to go. I don't know if it works using the stove top method (since it's a common alternative to oven).
Recipe for home made cornflakes
1) 2 cups of yellow cornmeal
2) Sugar (it should be granulated and you can use it according to taste)
3) 1 teaspoon of vanilla extract
4) 1/2 teaspoon of salt
5) 3/4 cups of water
•You can get these recipes from your local stores (especially from people that sells baking recipes)
Procedures
1) Set your oven heat to 350 degrees and preheat. Line your baking sheet with foil and grease it with some oil so that the batter doesn't stick.
2) Mix one cup of the cornmeal, sugar and salt into a bowl and whisk together either using a whisker machine or any alternative. Add your vanilla extract and water, add them little by little as you stir the batter. If it's too thick or dry, add additional water.
3) Pour the batter into the pan you prepared with grease earlier. Create a thin layer by spreading the batter over the pan.
4) Add the remaining cup of cornmeal with 2 tablespoons of water and mix it until the mixture resembles crumbs.
5) Sprinkle the top of the batter on the greased pan with the crumbs you just made in step 4. This will make it crunchy.
6) Bake for about 15 minutes. Check out if the dough is dry enough. It will give you a very light golden yellow colour.
7) Remove from the oven and lower the heat to about 250 degrees (don't put off the oven because you'll need to put it back)
8) After the baking pan has cooled off, use your hands to tear and crack the dough into small pieces or flakes (like your regular cornflakes).
9) Return the cracked dough into the oven and let it bake again for about 45 minutes. Bake the dough until the pieces becomes very crispy and golden brown in colour.
10) Let it cool down completely before serving or it. Enjoy your home made cereal with milk and water.
11) You can package the one for sale into light packaging nylon and close the ends with a lighter.
Home made baby meal
Recently, there's a controversy that instead of mothers to buy different baby meal brands, they should feed their babies with home made baby meal. This is because there are some ingredients present in the processed baby meal that might not be good enough for the baby. Mothers will also feel secure when giving their babies home made meal because they produced it themselves.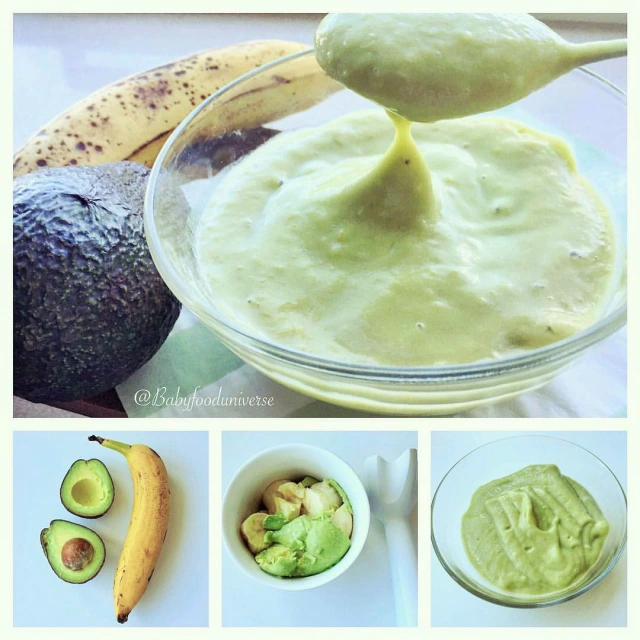 Either you're producing this for supply or consumption please prepare it under strict hygienic conditions. Once a baby is over 6 months old, the mother will be advised to switch from maternal milk to solid food. There are different types of meal you can produce but I'll be giving you recipe for Banana and Avocado Puree. This is very nutritious because both chief ingredients are fruits.
Ingredients
1)Avocado
2) Banana
3) 15g of rice cereal
4) 6-7 spoons of water
Procedures:
1) Add water into a pot and boil.
2) Chop your avocado into small pieces and add it to the boiled water. Close the lid to retain its nutrients but make sure it doesn't get burnt. Do this for about 10-15 minutes.
3) Blend your bananas or mash it with any cutlery if a blender isn't available. Add it to the Avocado.
5) Mix the puree with the rice flakes and tour wonderful baby meal is ready. Don't serve when hot please.
If you enjoyed this article please share to various online platforms. Empower/Enlighten a woman today.