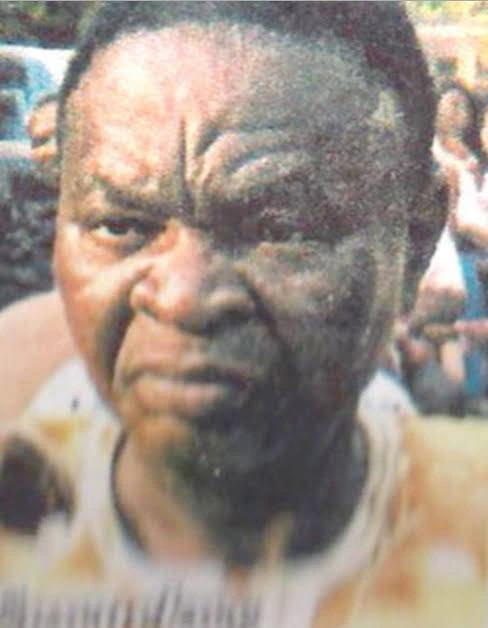 I'm sure the name, 'Otokoto' rings a bell in the minds of those born in the nineties. Allow me to take you back to 1996 on a flashback when the whole Otokoto saga took place. Imo State, in the city of Owerri, on September 19, 1996. On the orders of his father, a young and busy 11-year-old, Anthony Ikechukwu Okoronkwo, set out to hawk groundnuts on Owerri streets. He did walk to the degree that his legs could support him. Sadly his legs took him to the same street in Amakohia where Otokoto Hotel was situated.
Just off the gate of the Otokoto Hotel, an Innocent Ekeanyawu spotted him and called him into the hotel, pretending to buy his groundnut. Little Anthony walked through the hotel gate without hesitation, unfortunately, this will be his last walk on earth.
Right in the room, a cold but spiked bottle of coke was served to Anthony and he was asleep within minutes. In the meantime, Innocent Ekeanyawu hanged around waiting for the spiked drink to kick in effect. He swooped into action once the child had lost consciousness, beheading the child, and removing its vital organs. Once done, he separated the required body parts, put them in various polythene bags, and buried Anthony 's remains in a shallow grave. Yes, this particular assignment was one too simple for Innocent Ekeanyawu and he must have been satisfied with the 'smoothness' of the crime.
Right after the gruesome murder, Innocent Ekeanyawu thought it appropriate to give the young boy's head to a highly powerful Ikeduru Local Council Area 'customer' leader Unaogu Leonard, at Eziama. He was informed that Chief Unaogu had traveled to Lagos when he arrived at his destination. But just before that, his polythene bag was spotted by the motorcyclist he entered, leaking blood and alerting the police. Fortunately, the 32-year-old Innocent Ekeanyawu was arrested from Unaogu 's house on his way back to Owerri, with the head still with him.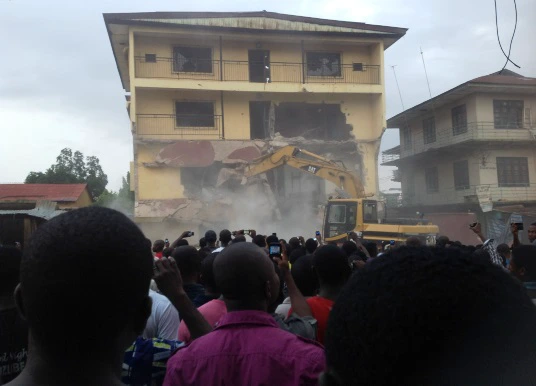 It is important to remember that the very wealthy, young, and powerful people met at the Otokoto Hotel. Many young people, though, had one thing in common: their sources of income were still shrouded in mystery, as none of them could point to a serious company that generated so much profit enough to make them flaunt their vehicles, jewelry, and other accessories as much as they did.
The hotel's owner was one Vincent Duru chief, also known as 'Otokoto' chief. His son was one Obichieozor Duru, the Black Scorpions Cult group's suspected leader. The Black Scorpions were themselves a feared gang, as they had been connected to kidnappings, killings, and robberies in Imo State before. No clear evidence has been laid against them, however. Also, the then Police Commissar, David Abure, was thought to be a trusted friend and ally of Chief Duru Vincent and a few other criminals.
These young and glamorous people in turn harassed the poor, civil servant-ish, and hard-working population incessantly. Indeed, the exuberance of these 'newly-rich' young men threatened many hardworking young people. Many supermarkets and hotels began to spring up to meet the needs of those rich, while the poor and honest Imolites were wallowing in poverty.
Many people can remember how these young men would drive with customized plate numbers in porch cars, buy palatial houses with satellite dishes. They still used to travel in convoy at Amakohia then, depicting leaving the good life to be all about getting nice cars, houses, and the most beautiful ladies.
Ah, Alas! When many people of Owerri heard the news of the beheaded Anthony, they didn't waste time coming out to mete 'jungle' justice. It was time for them to 'payback,' as many of Owerri had a deep resentment for the rich and 'flashy' bunch.
As if Owerri's people formed a consensus, once the case of the beheaded Anthony came to the fore, they pursued the police and the arrested Innocent Ekeanyawu to the Federal Medical Center, Mortuary, Owerri, to decide whether it was a real case of 'ritual killing,' while thousands of others stayed around Otokoto Hotel to make sure that no one escaped.
The moment Anthony Ikechukwu 's death and reason for death were ascertained, Owerri people came all out to burn down the house of Otokoto Hotel and Chief Duru Vincent, with all the state-of-the-art cars in it, but Chief Vincent Duru was fortunate to escape. Subsequently, in unison, the Owerri people pointed to palatial homes of individuals who claimed they had ungotten property and burned them down to the ground.
Indeed, as luxury shops, plazas, hotels, restaurants either owned or frequented by the wealthy were torched down, it was almost like a 'purge' was taking place. Indeed, there was never anything like this in the History of Nigeria, and it is to be remembered as the days of the 'Otokoto' riot on September 25 and 26, 1996.
Mysteriously, Innocent Ekeanyawu died of food poisoning three days after his capture. Owerri youths have not taken this news lightly, as they have taken to the streets to show their disapproval. In a prompt response, three policemen were sentenced to death by hanging, all in connection with Innocent Ekeanyawu 's murder.
Fortunately, before the poisoning of Innocent Ekeanyawu, a confessional statement had been made. From the confession, police and the general public heard that even some guests at the Otokoto Hotel were also shallowly killed and buried inside the premises of the hotel. It also fingered as key men in the ritual killing syndicate Chief Vincent Duru and Chief Leonard Unaogu while at the same time indicting five more people.
The court lingered for seven years but Justice Chioma Nwosu-Iheme sentenced all the 'Otokoto seven' to death in a final judgment in 2003. However, he was found innocent and released 16 years after an appeal by Ebenezer Egwueke(one of the defendants).This is the moral of this story: Nothing good is easy! The easy life always comes to an abrupt end!