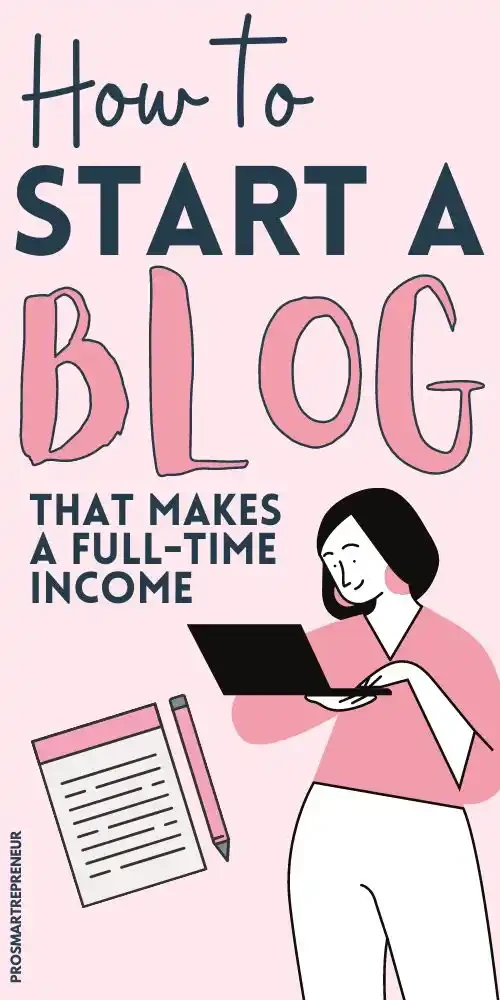 What is blog ?
In short, a blog is a web site with one or multiple pages where you can write ( blog ) about any subject near and dear to your heart. By creating your own blog/website you can earn passive income from your home.
Who is capable of doing this :
In general anyone can start a blog. But to make it successful you have to treat it like a business.
you have to be passionate about writing about a certain subject.
you have to have the ambition to share your knowledge with others.
you have to be committed to continually add new contents to your blog to retain your fans.
Requirements :
You have to be able to write about your chosen area of expertise and keep it interesting for your audience. Building an online following is nothing which happens over night, so you will also have to be persistent and patient to see success.
While not strictly required, it does help to be familiar with technology and the available tools to help you focus on writing contents instead of getting distracted with the many things you have to consider.
However you can also easily outsource a lot of these tasks to E.g. fiverr.
Key points before getting started:
Choose the niche for your blog about something you are good at and passionate about. For example if you like cooking or foods from different countries you can create a food related blog which is always well received.
Your blog should deal with one specific domain only. If you stray too far away from your core expertise you will confuse your audience and lose readership.
Utilize your specific experience to create stunning content. The blog should be build around you and your shared interest.
Get your audience involved. Ask for article ideas, feedback, and their stories. Also pay special attention to negative feedback and respond to ALL inquiries.
Show great energy in your blog by tone and content. Your style must carry a peculiarity and innovation.
Software :
There are many choices for bloggers. However there is one Software System which dominates the market and that is WordPress. WordPress has plug-ins for anything you may want to do, and the selection of free and paid for themes exceeds that of any other competitor.
Also there are different options on how to use WordPress. The easiest is to create a free account in WordPress.com, select your theme and blogging title and you are off to the races.
However if you intend to earn money through AdSense then you need to use another way.
The most flexible way to use WordPress is through a VPS ( virtual private server ) from any of the major providers like DreamHost, BlueHost, or Amazon AWS, etc and install the software yourself.
However the best way in most cases is probably to use a pre-defined install which is hosted on a shared server. This way you will not need to worry about any installation details or security patches at the same time you get all the flexibility you will need. DreamHost, and BlueHost offer very powerful and cost effective solutions with little to no programming skills required.
Here are some ways how you can monetize your blog :
Affiliate Marketing
Google AdSense
Sell Ads Directly
Sponsored Blog Posts
Write Reviews
Flipping Websites
Members Only Content
Sell your own merchandise
Affiliate Marketing :
You can do affiliate marketing by recommending a product or service to your audience using special tracking links, and then get a referral commission every time someone buys after clicking your link.
For example, affiliate marketing is when you help your friend find the right cellphone by recommending a certain brand or product.
Online affiliate programs work the same way and offer you a little kick-back for your services. There are affiliate programs available for any industry (niche).
If you are interested in affiliate marketing, you can start by thinking about the products you already use that your readers may be interested in as well. Then you can see if they have an affiliate program that you can sign up for.
Some companies offering a vast variety of products are :
Amazon
Commission Junction
ShareASale
After you signed up with these companies you can select the products you want to promote. Use a WordPress plugin like ThirstyAffiliates to manage your affiliate links. This plugin allows you to quickly insert links into posts, create branded links, auto-replace keywords into links, and even see how each link is performing on your site.
Affiliate marketing is the easiest way to make money because you can promote a wide-variety of products. Just about every popular store like Walmart, BestBuy, Amazon, and others have an affiliate program.
Use Google AdSense to earn money through your blog :
Google AdSense is an advertising service by Google. This program is designed to help website publishers who want to display targeted text-, video-, or image advertisements on their website.
Google has a huge pool of advertisers who are eager to display their ads on as many web pages as possible. AdSense offers a complex AI based scheme behind the scenes to place the ads on appropriate web pages for a price which is set through a bidding system.
Every time a visitor views an ad the web site owner will receive a fraction of a penny which is represented as the CPM ( cost per thousand impressions ).
Additionally you receive money for each click on the ad. The amount of money you receive per click depends on the bidding price and is expressed through the CPC ( cost per click ).
Depending on your traffic and the number of clicks you earn more or less. For example if the average CPM is $4.00 and the avg. CPC is $0.10 and you have 5000 visitors with a 1% CTR ( click through rate ), then you stand to earn 5 * $4.0 + 1% * 5000 * $0.10 = $25,00-
Sell Ads directly :
Google AdSense is easy to set up, but the amount of money you can earn is limited. Each ad click earning will vary.
Selling banner ad space directly on your website can be more lucrative. You negotiate the price and terms on your own instead of having to rely on an intermediary who takes a cut of the money.
You can likely charge a monthly flat-fee to the advertiser which helps reduce record keeping as well as house-keeping overhead this way.
Directly selling ads takes more work to manage than using Google AdSense. Instead of just adding a bit of code to your website, you'll have to negotiate pricing, come up with an agreement and terms, and take care of administrative work like invoicing.
Using an ad management plugin can help to make the process easier. BuySellAds can help to match you up with advertisers. There is also a free >BuySellAds WordPress plugin that provides you an easy way to insert the ads on your site with widgets and shortcodes.
Sponsored Posts :
Not all bloggers are interested in displaying ads to their audience, and wonder how to monetize a blog without ads.
Another way to monetize a blog is through sponsorships.
A sponsorship works just like it does in sports, TV shows, or other industries. A company pays you to represent their product, talk about it, and promote it to your readers.
You should put together a one-page media kit with information about your traffic stats, social media following, audience demographics, and any other data that will make your site more appealing to advertisers. Then, you can approach companies to negotiate a sponsorship deal.
However please make sure that you follow best practices and disclose to your audience when you have a sponsored blog post. This helps keep your trust with your audience intact and offers full visibility.
Write Product Reviews :
Just like to sponsored posts, you can also make money by writing paid reviews on your site.
You try out a products related to your niche for free, and even get paid for writing a review. For example you can offer a gig on Fiverr to review a Android or iOS app and then write a review post on your blog. Not only will you get paid for the gig, you also add contets to your blog which you can monetize further through E.g. AdSense. A true win-win situation.
You can also pproach companies on your own to ask about doing paid reviews or use websites like PayPerPost and SponsoredReviews which can help you to connect with businesses who may be interested.
Flipp Websites :
You know how to build a WordPress website. Great then you're way ahead of most people. Sometimes entrepreneurs like to buy already established websites that they can use for their own businesses.
If you can build a WordPress blog and start getting traffic to it, then you can sell it and make money for your efforts.
This requires knowing the type of websites in demand, and how to price and sell them. There are websites like Flippa that serve as auction sites and brokers for selling websites.
Create a members-only area for your blog :
Once you create a succesfull blog and you attracted some following you may have some of them willing to pay to read more of your work.
You can create a members-only area for them to share for example stock picks, specific blog posts, secrect cake recipes from your mom, misc downloads, videos, audio content, and more.
Membership sites are a huge time investment, as you have to continually create premium content for your paying members. But they can be very lucrative because it is recurring revenue (subscriptions).
Creating membership sites with WordPress is as simple as installing a plugin and enabling it.
Sell your own merchandise :
You have a blog and people reading your content. Great, what better way to sell merchandise then to occasionally mention it. The trick though is to do this only sparsely to avoid spamming your audience. Your blog should first and foremost focus on providing value to them and NOT to sell them out.
Some of the possible items may include :
T-Shirts
Mugs and other knick-knacks
Images and videos which people can use in their content.
Workshops.
Ebooks.
Apps, plugins and themes.
I hope this was helpful? You may leave further questions or enquiry on the comment section below, don't forget to like share and comment. Follow me for more interesting and undated articles.