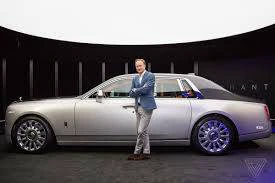 I know the struggle to get a job is not easy, but have you ever asked yourself? What are the best jobs in Nigeria or course, working skill to study and which will grant you big cash at the end of your struggle.
Never mind, I have done the thinking and searches for you, that is the courses, working skills I will mention are jobs which can grant you a high payment in Nigeria especially in our present situation. Here they go;
*Digital marketing
*Data analyst
*Programming
*Web designing
* I am sure you should have heard the word " Digital Marketing," the problem is that we might mistake it for affiliate marketing and which is not true. Well digital marketing is a business whereby you advertise a certain goods and get commission for it. Digital marketers usually get their earning daily and they are unlimited. The more you work the more you earn.
* Data analyst; I know the word data analyst has always been a scary word but stop it, as it is concerned with the statistical method of arranging data or information in groups, chart or lines accordingly. This could also be a great opportunity for you to earn especially on freelancing whereby you get paid for your service.
Web designing as always being a hot cake since its establishment. Simply because web designers are paid in other to package a website or blog, in the sense that all the graphical image, settings will be done by the web designer and this can also earn you a lot of money if you are a well know professional.
Lastly, programming; I know programming is not a easy course or skill to learn because you will have to know a lot of computer language and which seems to make people ignore it. But nevertheless google as put an end to this situation whereby if you program an app you can also earn from it. This has now being putting smile on our programmer's face.
You can like,comment, share and follow for more information