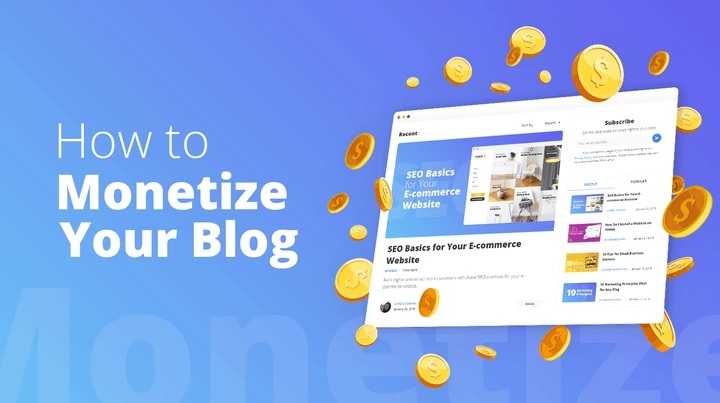 As a new blogger there are different ways you can start earning passively with your blog. While it is important you have a good traffic, quality contents and large following . This is not always the case in making a decent income from your blog. So i will advise you debunck those traditional myths and read to the end as I disclose the various ways you can start making money from your new or old blog.
1. Ad Network
Gone are the days when most bloggers have to rely solely on Google Adsense to earn passsively with their blog. Today, ad network such as propeller ads gives you the opportunity to earn passively with your blog – with or without a huge traffic.
Other ads network you can utillise to start generating revenue for your new blog include but not limited to Infolinks, Media Vine etc.
2. Online Course
This is another great opportunity to start making money from your blog. With an online course, bloggers can bring together their old blog posts to create both video and text contents.
In case you cant host it on your blog, platforms such as Teacheable gives you the opprtunity to host your course contents and takes care of all payment transactions for you.
3. Ebooks
Bloggers can also create ebooks to get more revenue for their blog. You don't have to worry about contents as you can bring together your old blog posts to form an ebook.
Eboooks are easier to market when you target the right audience in their demographics. Also remember to make your ebook cover attractive to the eyes to attract buyers.
Finally, there are other ways you can make money with your blog aside from this three. So don't rely solely on this three.