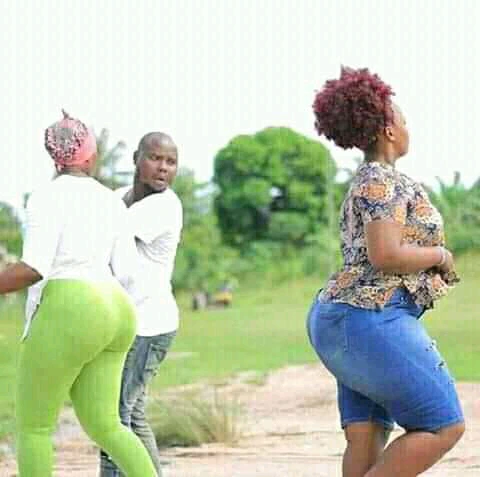 It is generally accepted that human beings are insatiable; still, there is no gainsaying to the fact that whatever that exists in life can be controlled, be it desires, reactions, feelings etc.
Every man has this attribute of always seeking for more, even when much has been acquired and then nothing seems to be enough, thus, resulting to unsatisfaction.
However, there are two things that cannot be equally done at the same time and yield a perfect result. Such things are: gathering and assessing. At the point that a man gathers, he cannot effectively assess his efforts without errors except when he has paused to catch some rest, and that is why an axiom believes that a man doesn't count his heaps while bent with the hole, else, his leg pays for it.
Therefore, in the journey of success, it's crucial to shun greed and embrace contentment. Greed and contentment are not restricted to material things and acquisition of wealth. Also, in individuals' personal development, some people has grown to be nothing more than Jack of all trades and master of none. In your personal development and journey to successful and fulfilled life, there's a great need for specialization. Such specialization could house the concepts of greed and contentment. Some people have been busy acquiring skills without developing any, digging treasures without refining any. Some want to be found in every field of life; such is not bad but it's also not too good.
It will be better to be an expert in an area of life and be globally known for it than to have a prima facie knowledge of almost everything and be known for nothing.
Moreover, this is one of the reasons that some of these Western civilized countries seem better than some developing countries in Africa-their people learnt to be contented with skills, they learnt not to be greedy, but to specialize in one area of life, dig deep to find the best in it and be known for it; thus, placing them at the peak of their professions.
Just like the popular tale of a hunter, whom fortune smiled on during one of his hunting expeditions. Through his traps and gun, he caught so many animals that he could not easily carry, he tied some to some parts of his body. As he returned, a grasshopper flew across, not minding what he already has, he still craved for the hopper. Since he couldn't chase after it following the load on him, he decided to unease himself of the load. He succeeded in capturing the grasshopper, but he couldn't meet the other ones he left behind, as looters had done justice to them. In pain, anguish and regret, he threw the grasshopper away and ended with nothing. This could happen to anyone, atimes, you may end up forgetting the tenets of the previous one you acquired before the completion of a new one and you may not have all the time going to start it all over – else, you will just be wasting away; acquire and acquire again.
Therefore, if you really want to arrive at the success and fulfilment you have dreamt of, inter alia, you have to shun greed and embrace contentment. It's very nice to be multi-skilled, to be available in every field, but it pays best when your sole aim is to survive and not to grow. You can survive with so many skills but you may not grow with them. Learn specialization today, find one thing to be known for, struggle for it and be the best in that field, then you will see yourself successful and fulfilled as you have dreamt of.
Please, don't forget to react, comment and share. If you've learnt something useful and meaningful, Share to your friends and loved ones, don't be selfish. Don't forget to say what you think about the write up.