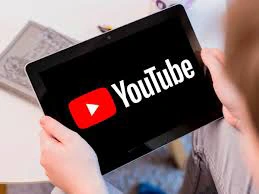 Hello, so many people in the world are getting richer and richer with YouTube
It has come to my notice that YouTube happens to be one of the best online means of earning. YouTube has been estimated to have more than one billion visitors everyday, making it one of the most visited social network in the world
But the problem with so many people is how to start. YouTube has so many video post which brings competition . but do not worry this is the step by step method to become successful in life with YouTube
Step 1 create a YouTube account
The first step is creating a YouTube account with a specific topic, it might be sports health or video game.
But I advice to go for health and wealth creation post, because this are the most visited area in YouTube.
You can sign up using your Google account which happens to be the most suitable way of signing up.
Step 2 post good videos
This happens to be the most important stage, your video determines your viewers. Good videos attract more viewers and more subscribers, which brings a great increase to your earning.
And while creating video make sure you specialise on a particular top you are good at
Step 3 monetize your video and start earning
Before you can earn with YouTube you have to get about 400 thousand watch hour and 1000 subscribers.
YouTube pays $0.001 to $0.003 per ad view in your post making it possible for you to earn up to $5000 dollars every one million view