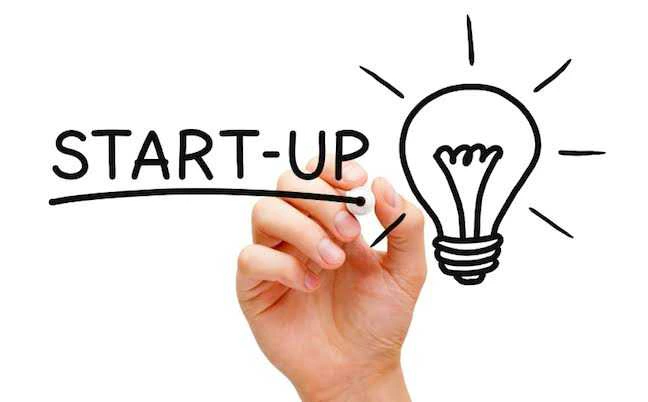 RESTAURANT: – No matter how poor people may be, food still remains the number one basic necessities of life before clothing and shelter. If you can do it right, it's one of the surest ways to crossing the poverty line.
CONSULTANCY SERVICES: – This is the foremost of the small businesses one could ever think of; one can basically consult on almost anything and everything. Just think of any special skill in your possession and pronto, you can make a reasonable income from it. E.g. marriage counseling, business consult, legal consult, property consultancy, educational consulting, media consultant, etc. One does not have to possess any capital to start consulting, just some contacts on your phone, email addresses and referrals from family and friends, you are good to go.
FASHION AND TAILORING SERVICES: – From time immemorial fashion business has been dynamic and ever-present. From Paris to New-York, Milan to Lagos, Beijing to Joburg, fashion statements defy national/ethnic boundaries. Different occasions demand special outfits, one can easily take advantage of the trend in fashion consciousness of the people to earn a decent living.
REAL ESTATE AGENCY: – By finding properties for prospective clients, you perform a valuable service to both owner of properties and prospective tenants. Advertise that you have listings available for houses, apartments, flats, rooms, offices, etc. You can either charge a one-time fee for finding accommodations or work on a commission. In this line of business, capital or professional qualification is not really required as a start-up, you can belong to groups in the real estate NICHE or get briefs from family and friends, just have the right information and you will always smile to the bank. In addition, you can also be a property manager to your clients and earn a steady income from management fees.
RENTAL BUSINESS: This has mushroomed into an attractive new business opportunity. People like to borrow, do-it-yourself rent professional equipment. Many people are doing well these days by acting as rental agents for all manner of things – power tools, trucks, cars, electric generators, etc. Just look at your environment and conduct a research on items that could be of rental value to your community. For example, if you live in an area where property development is just springing up, you can decide to venture into giving out building tools such as wheel-barrow, head-pan, shovel, trowels, drums, ladders, scaffolding, sledgehammers, pick-up trucks, etc.
LAUNDRY/IRONING SERVICE /CLOTHES CLEANING: Everyone has dirty clothes for laundry and ironing, but many working class and career individuals do not have the time to tend to their laundry themselves because of the busy schedule of work or business, this is where you would come in and make money by doing a professional laundry service, especially If your backyard/compound is spacious enough to accommodate washer-men and pressers who will do justice to the clothes, hire them and start making money, This business could just be for you if you have a knack for cleanliness and corporate cleaning services. With little capital in this business could turn you into a millionaire over a period of time.
HOUSE CLEANING SERVICE: Many home-owners and apartment dwellers will welcome help at "house cleaning'. Charge a flat fee for the amount of work that must be done. Make arrangements with firms that provide labour for tidying up office environment , cleaning carpets, dusting the furnitures, polishing, etc. and collect a commission from them. Tell your friends and family who are moving to a new house or changing offices, with the help of fliers or handbills you could reach out to a large audience.
MAKE AND SELL CUSTOMIZED JEWELRY AND BEADS: Homemade costume jewelry sells, sell directly to jewelry outlets, gift shops, hairdressers shops, clothes boutiques, and by selling on e-commerce shops such as Jumia, Konga, Payporte, OLX, Facebook Shopify, Amazon etc. It is possible to start with limited capital of N5K- N20k.
GAME CENTERS: The game center concept is good, both for those who have jobs and those who want full time involvement. A game center is a place where people mostly young come to play computer basic games like play station, Nintendo, Atari, etc. You can also provide space for refreshments like ice cream, snacks, soft drinks etc. Gaming centers charge customers who come to their outlet depending on the area, and the type of customers you are dealing with. If you start small, There is a classical game center at Maryland, it is built with a portal cabin and looks beautiful as well. You can as well provide a MOBILE GAME cabin for birthdays and get-together parties, this arrangement can fetch you good money if you get high-end clients in various areas
FISH FARMING: If you have been contemplating on a small business and haven't heard about fish farming, then you are missing something. Over the years, quite a few people have made fortunes from fish farming; as the population is swelling and protein needs are far outstripping the available supply, fish meal is always a winner if done well. Fish farming is a sure bet business if you put the right structures in place. More and more people like fish due to its low cholesterol protein, All you need do is to get a space, buy or construct tanks, buy fingerlings and feed them for 4 to 6 months, then sell depending on weight, size, and market price. But you need to have a basic knowledge of fish farming to start this.
WEBSITE DEVELOPMENT: Experience, training or licensing may be needed. Many courses exist (many of which, logically, are offered online) where you can learn the language of website creation and can learn about the details, like how to set up shopping cart systems, security concerns, etc. But lately we have seen ready tools on some hosting site like Godaddy, Bluehost, WordPress, ipage, simplesite and so on; many of these hosting sites have ready tools for even the newbie in web design. You will, of course, need to learn about each company you want to design for. What is the atmosphere of the company that you need to reflect in the website design–is it wild and contemporary, meaning brilliant colors and fun graphics? Or will more classic colors like black, navy blue and maroon be more appropriate? Many small businesses do not have a web presence, even the bigger corporations only possess a web banner or billboard, you can propose an interactive website to small businesses at a cheaper rate and start building your client lists from there. This business requires little or no capital to start.
DAY CARE: If you are the type that naturally loves kids around, this is an opportunity for you to tap into. Perhaps you have children of your own and the idea of taking care of a few more for part of the day appeals to you. Child-care needs continue to soar in this part of the world as the task of professional career seems to be more demanding. Many people prefer the option of their child being cared for in a home environment while they are at work, opposed to a more institutional-like setting. These things mean that a home-based childcare business can get off and running immediately. If you are living in an apartment and there is an extra room unoccupied, please don't let rat and cockroach take advantage of the extra rooms in your house, talk to friends in the neighborhood who might need such services, with a simple handbills and short message advert it will surely pay to have kids around.
GIFT BASKET/PACKAGING SERVICE: Finding a niche is the best way to start out in the gift basket business. If you had a flare for gifts and souvenirs why don't you look for clients who you could put together baskets that hold the things that people with this interest would like too! You can create a product that a gift basket could be built around, I saw a fruit basket designed by First Bank Plc presented to a customer, it was a piece of creativity as everybody was taking a snapshot of it. you can start this business. Marketing your gift basket service is not an arduous task, just talk to friends, families, congregational friends and colleagues, and if you have a little budget for advert and proposal it's all well and good for publicity.
BEAUTY SALON/HAIRSTYLIST: Hairstyling is a popular business that can be quite lucrative. Generally, with the trend in fashion statements nowadays, hairstylists are usually busy. If you already have your apprenticeship training and experience, and loads of friends especially ladies under your belt, you probably have prospects that will follow you right home without any hesitation. You can have a unisex salon under one roof, get some boys and girls that are very good in weaving and braids, place them on salary or commission and your life will not remain the same!
MUSIC LESSONS: Some people are naturally gifted in music and sound instruments, either as a result of being in the choir, or family background or personal interest in music and sound could be an inspiration. You want to stick to the instrument(s) you know, but you may be skilled enough a musician to offer lessons on different instruments, or those in a particular class, e.g., strung or woodwind. You can decide to take on individuals or classes, depending on space and availability of instruments. Public/private schools are continually reducing their commitment to art and music classes for students so you can try to work with the public school system to supplement their efforts in those areas. I have a friend, Adeshina, he has been taking advantage of his deep knowledge of the musical instruments to make extra income way back school days, even as a comfortable person today, he still plays the organ for his church AVM in GRA and private personalities when the occasion demands. Here, your hidden talent could be your buried treasure.
PHOTOGRAPHER: Previous experience and formal training may not be needed to venture into this line of business as there are ready tools available in the market to perform different operations such as editing, printing, framing, styling, Photoshop software, etc. Making money as a photographer can be done in a number of different ways. You can specialize in one area, the most common being weddings and social functions. All you require is a professional camera, a mobile printing device, and your call cards, visit any social function dressed as corporate as possible so as not to be bounced by the security guys, take one or two snapshot of guests most especially ladies, quickly find a safe place to plug your printer and extra batteries for charging, before the show wound up, look for people you have snaped and give it to them at a reasonable charge. There are other niches you can explore for photography: portraits of people and their pets, families and homes; photographs of holiday events, birthday parties or model photo shoots, filmmakers, students, religious gatherings, etc. The possibilities are endless and the capital to invest is not a cut-throat.
WEDDING PLANNER: Before I got married I visited a wedding planner shop and I was impressed at how much people pay for the services of a wedding planner, anyway I didn't make use of their service but I learned one or two things from them which helped in making my wedding event a success. However, the rich and busy type of people in the society doesn't really have all the time going to the market to shop for this and that, they prefer to give the service to a wedding planner. You will need to be up-to-date on wedding trends and fads, dress styles, color trends–almost everything under the sun! Offer your customers an a la carte menu of services, from helping pick flowers, the wedding gown and bridesmaid dresses to picking the venue and hiring the caterer. Before you open your business, shop at all the wedding shops, and even pretend you are a bride-to-be to see what kind of service the wedding gown shop provides and how they treat potential customers. You need to know every detail of the business to give the accurate impression that you are the go-to person for anyone planning a wedding. For you to succeed in this line of business, I advise you to just do one perfect wedding job and others will keep coming like a virus
20.GRAPHIC DESIGN: One major landmark about the computer is, you could probably become a professional in any field by accident. Graphic design is one of the "Experts by Accident" job am talking about. At least with the little time I have spent on the computer in the last 2 years, I can create a simple design for anything I want to do. Despite the proliferation of the internet, print media is still relevant to the foreseeable future! Fliers, newsletters, magazines, information sheets, letters, and advertisements are just a few of the type of print media that business outfit hires Graphic Artist to create for them. Websites and online advertising need graphic design services as well. Even if your expertise is only in design, offer the works for potential clients, friends, and small businesses. So many softwares abound in the market to help you through. I know of a guy who designed my wedding invitation cards, his business name is KUKUGRAFIX, as a student, he does good graphic jobs using just his laptop and pay-as-you-go internet connection.
INTERIOR DECORATION: Market your talents to building contractors. People purchasing new homes can often be overwhelmed with the choices and possibilities in home decoration. Design some questionnaires for each major element and each major room in the house. Find out how the homeowner will use the home–are there children? Pets? How will each room be used? Suggest color separations for the painting of the rooms, try and explore the use of wallpapers in room areas where traffic is high. Get hold of catalogs showing architectural masterpiece, develop an interior model that suits your clients' budget, give them options and freedom to express their views on what you intend to do. Referral will definitely come your way if you get it right. This business does not really requires much capital, with a good marketing skill and creativity you will succeed.
BUSINESS PLAN SERVICES: Just this month alone I have received an Offer to develop a business plan for five clients in the areas of NYLON BUSINESS, ICE BLOCK MAKING, CAR WASH BUSINESS; EVENT CENTER and TRAVELS AND TOUR PACKAGES. At least, I receive an incentive of 100K alone on the NYLON BUSINESS PLAN. Choose an area of business you have expertise on, include a market research on it, and write the business plan narrative and the financial statements. Plan your fee around the main one which the client will want, and offer the others as add-on services. You can give clients an electronic file and allow them to take it from there, or you can keep the business plan on file and offer the service of fine-tuning it whenever necessary. Have business plan samples to show clients–and make sure to include your own!.You can also start with little or no capital as Google is always your friend on research.
PROOFREADING: A lot of publishing houses, independent writers seek the service of proof readers; some of them will prefer the service of part-time proofreaders since they cannot afford to pay the monthly salary of full-time proof readers. Make sure you have lists of script-writers, Article writers, story-book writers for children in your database, and get in touch with publishing houses; it is important that you advertise your service in a local newspaper, on social media, in an electronic medium, etc. All you need to get started is your skill in proofreading scripts.
A SMALL POULTRY: Poultry is a business you can start from your backyard with 50 to 500 bird, which cost between little to nothing depending on cash at hand, these amounts include the cost of bird, the pen, feed, and medication, Get somebody who is experienced to help you set up the pen. You can source woods directly from sawmill to lower the cost. Waste management in poultry is very vital, if not properly handled it will affect the growth, production, and bird performance whatever aspect of poultry you intend to go into is profitable. A single bird can give you an average of 730 eggs within 2years before you sell it off Target your harvest towards the festive periods such as Easter, EID-il-Kabir, Eid-il-Fitri, and Christmas and New Year celebrations. etc
SNAIL FARMING: Snail meat has been generally affirmed as a very safe and nutritious delicacy. In these days of increased coronary implications and other health issues, snail –producers are certain to hit it big because many people are shunning away from beef or red meat. It is also pleasing to note that snail production venture could be kick-started with a little initial capital. The best period to commence snail rearing is the raining season however if you have access to borehole or nearness to a swampy environment, a snail can be reared anytime of the year. You can get these snails from the market throughout the country, or from snail farmers. Snails prices depend on the sizes, It is better to buy the big ones because they can hatch after about 35- 45 days.Visit Hotels, eateries, bukkateria, corporate offices, schools, catering schools, Government offices, etc and advertise your produce through pamphlets, handbills, fliers, etc.
ESATE MANAGER: Owners of apartments and houses are most often willing to pay 5% of the rent as commission to agent who will collect monthly rents, place income in the bank, superintend maintenance and show people over vacant flats. Some people make a good income from this arrangement, managing several blocks of serviced apartments/flats in private and commercial areas. You can leverage referrals, family, and friends who have properties but doesn't have the time managing the estate themselves. You also do not need to have any capital to start this venture.
SPECIAL EVENTS/PARTY ORGANIZER: Pubs are more frequently offering entertainment these days, but the Owners don't always have the time or inclination to organize it. So, your business idea is this. Find an attractive pub or event arena, and offer to organize a weekly party or live shows such as comedy, Talent hunt, Exhibitions, etc. The arrangement would be that you organize the show and charge admission/gate fee. The Owner of the outlet rents you the space/hall/ground/facilities for either a fee or for free, but he keeps all the profits from the extra food and drink sold. Once the agreement is made, the work is easy. Provide music, etc, perhaps by a good DJ. Promote the event as much as you have the capacity and have tickets sold. The facility owner would, no doubt, be happy with the extra takings. A friend of mine once packaged a VALENTINE GROOVE in Feb 2015 already, the facility owner agreed to give out his Hall out for free, my friend also arranged all upcoming artiste in the environ to come showcase their talents, different service provider like BERBEQUE,FISH SMALL CHOPS, SHAWARMA, POPCORN, ICE-CREAM Vendors volunteered to take part in the publicity for the show. It therefore means that my friend was able to organize this show with next to nothing in terms of capital. This event could be a regular show or seasonal, and it could also be a one-off at very little risk to see how it goes. It undoubtedly works because it is merely a way of sub-contracting something out to the mutual benefit of all stakeholders.