1. Can you delay gratification and delay pleasure?
Just like the popular saying: Business before pleasure. A lot of young aspiring entrepreneurs tend to lack this quality, mixing pleasure with business most especially while at the startup stage will never yield any good fruit.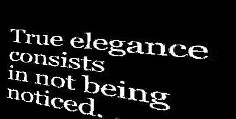 2. Is it about what drives you or what you drive?
This is a very vital question to ask oneself before venturing into business.
I am going to keep this very short and precise; do you want to show up with that flamboyant dress/cars or you want to maintain your calmness and let flamboyant dresses and cars run after your business success?
3. Do you have investment mentality?
This is related to the aformentioned question above. You truly have to check your investment qualities.
Are you ready to sacrifice your time, income and every right opportunities that comes your way into your business? Remember not every opportunities are the right opportunities.
4. Do you have the resources?
Money is one of the key factors to consider while venturing into business but believe me it's not the very first priority.
Manpower is the major factor to consider; a lot of people are out there willing to invest in exceptional ideas that would come out big in short while. If you keep on waiting for that huge money to start-up instead of selling your idea to right sets of people who are ready to listen to what you have upstairs then, you're not ready.
No investor would pay for just start-up but for what you bring to the table.
5. Do you have flare for business?
Of course you should know this way before venturing into business. Have you asked yourself if you are the type that have passion for business?
If yes, then, you are good to take a shot. "Very important".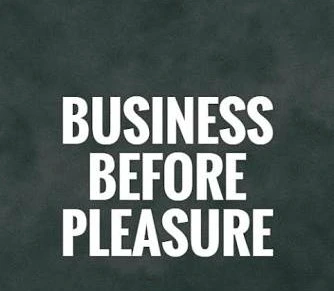 6. Have you conceived or developed a winning business idea?
You need to have the right idea of the kind of business you want to venture into.
Believe it or not, you are not the only in the world at that point in time who is thinking or pondering about that same business idea you concealing, what makes you stand out is your winning strategy.
Why do some e-commerce companies stand out among others?
Why do some football clubs stand out among equals even with both sides having the same squad size?.
7. Do you keep records?
Records keeping is very vital not just in business but in all face of life. Are you the type that keeps every little records or the type that every records are too little to keep.
8. Do you have people skills?
Human relationship and man management is a very vital thing in business. There are different types of human with different behavior, upbringing and sense of reasoning.
If you You are ready to start a successful business journey get ready to meet people of different types.
9. Do you enjoy talking to people?
This is another vital but not notable question to ask oneself before venturing into business. Do you get tired easily while talking to people or are you? The very moment you figure this out, trust me you are ready to kick start your journey.
10. Is your spouse supportive of your business dream?
A wise man once said, If you want go fast in life go alone but if you want to go far go in numbers.
Honestly being it business or any face of life, whatever you are doing that your spouse (man/woman) is not in support of it, you are just about to hit the rock bottom. Just as popular saying; behind every successful man/woman there must be woman/man.
11. Can you make others see the benefits of what you do?
Your ability to sell your business to those who are even less concerned about it is one of the major factors that would make your business stands out.