You Will Go Blind If You Continue Eating These Foods
You know the saying, "You are what you eat"? The food you eat plays a huge part in your health.
Our eyes are vascular, meaning that it is important to have a heart-healthy diet to keep the blood vessels that service our eyes healthy. 
Poor eyesight is a more common problem these days than we realise. We tend to blame it on the sudden rise in the usage of mobile phones or long working hours in front of computers or watching too much TV.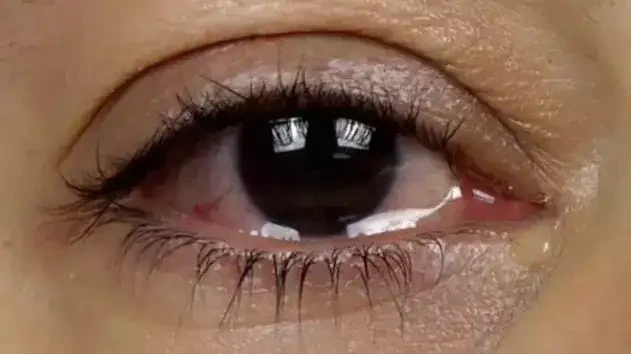 These factors do play a role in affecting eyesight but we should not ignore another important factor that may lead to deterioration of eye health. Malnutrition or undernutrition can also affect eyesight to a great extent. Just like our body, our eyes too need a certain amount of nutrients to keep functioning normally.
WHITE OR PLAIN COLORED FOODS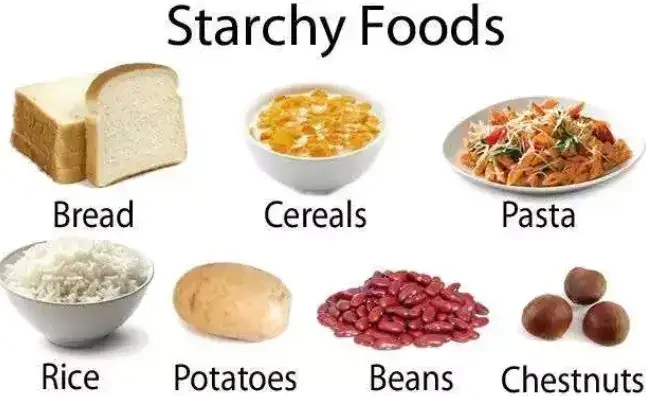 Think about the white foods that you eat: pasta, white bread, rice, and flour tortillas. These foods offer almost no nutritional benefit, just simple carbohydrates that give a rush of energy that are followed by a crash.
If you are eating these foods, be sure to add greens and foods that rich with omega-3 to the meal to provide yourself with nutritional benefits. Or, swap them for healthier alternatives that use whole grains.
FATTY MEATS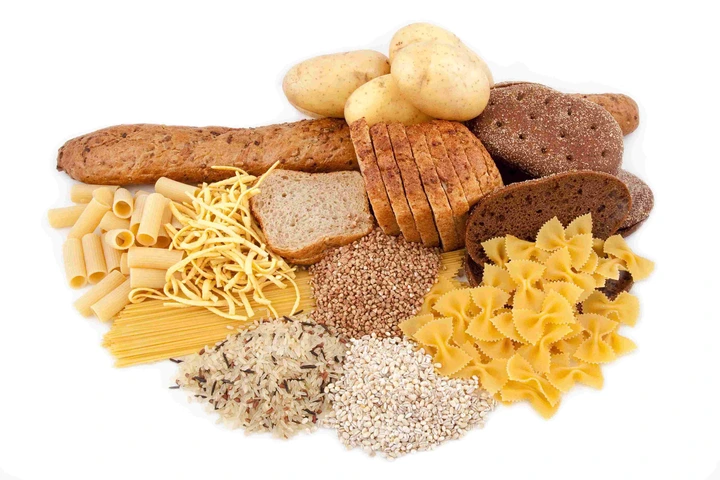 Your body needs healthy fats for energy and other functions. But too much saturated fat can cause cholesterol to build up in your arteries (blood vessels). Saturated fats raise your LDL (bad) cholesterol. High LDL cholesterol increases your risk for heart disease and stroke.
An unhealthy diet of highly processed foods that lack nutritional value may not provide an individual with enough nutrients to support optimum eye and vision health. In fact, research suggests that a high-fat diet of processed foods may increase the risk of developing age-related macular degeneration (AMD).
SATURATED FATS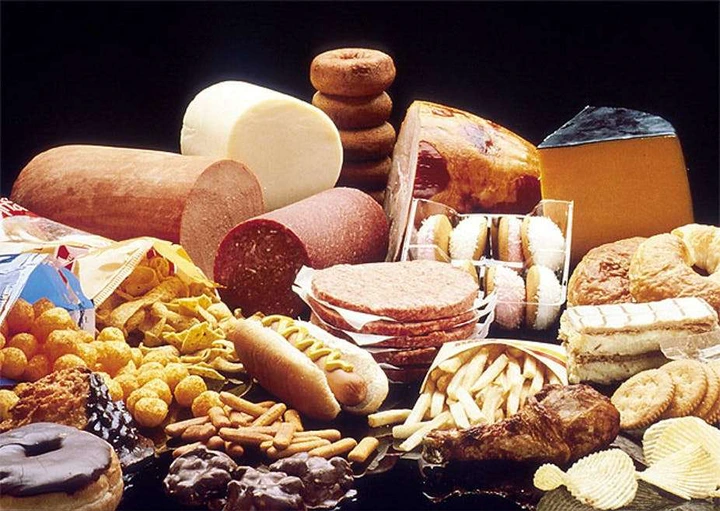 Junk foods are delicious but can cause serious issues down the line for your health if you consume too many. Rather than eating French fries, cookies, or potato chips, which are all full of saturated fats, swap them out for healthier unsaturated fats.
Lean meats, fish, fresh fruits and veggies, and low-fat or non-dairy products are the best way to receive healthy fats.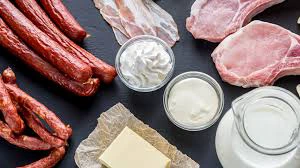 The more saturated fat you consume, the greater your risk of developing high cholesterol, heart attack, stroke, circulation problems and certain types of cancer (like colon cancer). Furthermore, there are more calories in each gram of saturated fat (9 calories) than there are in each gram of protein (4 calories) or carbohydrate (4 calories).
If you eat fatty foods, you are more likely to have a weight problem. Limit saturated fat intake by eating fewer fried foods (most fast foods), butter, cream, cheese, other full-fat dairy products, unskinned chicken, fatty meats and products made with palm and coconut oil.
Foods That Can Help Improve Your Vision
Carrots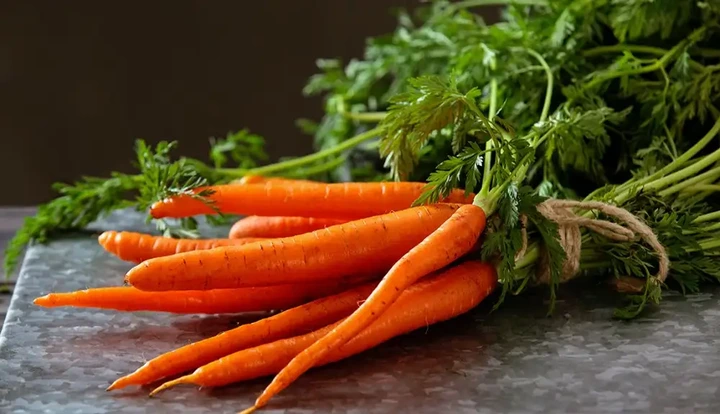 Most of the time we don't really give much thought to our vision until something goes wrong. Given the fact we're living in an age of "information overload," life has become very busy. Sometimes we're not aware something is broken or not operating properly until the warning signals start to beep and go off. In the world of eye health care that would be blurry vision, headaches and/or watery eye symptoms. Yet, much of what we see can be prevented or kept at bay with one simple step.
No list of sight-saving foods would be complete without carrots — after all, as the joke goes, you never see a rabbit wearing glasses. Bad Bugs Bunny yuks aside, carrots are a rich source of beta-carotene, an antioxidant carotenoid that your body converts to vitamin A, which is essential for good vision. Vitamin A helps with the production of both rod and cone cells in the eyes, which help you see in low light conditions and see colors. Beta-carotene also helps fend off disease-causing free-radical damage.
Eggs
Egg yolks are loaded with the same powerful eye-protecting antioxidants, lutein and zeaxanthin, that are found in leafy green vegetables.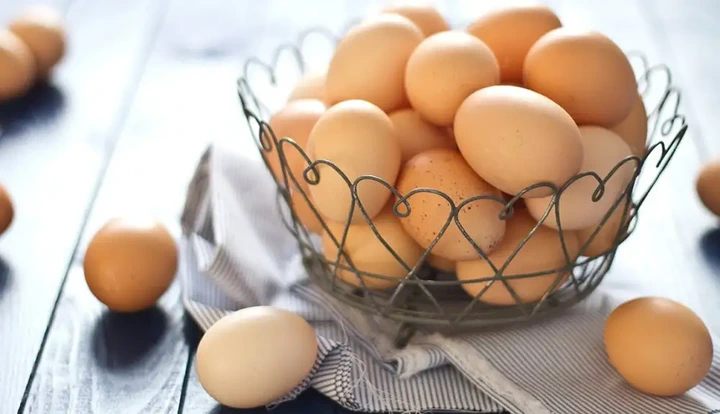 Oranges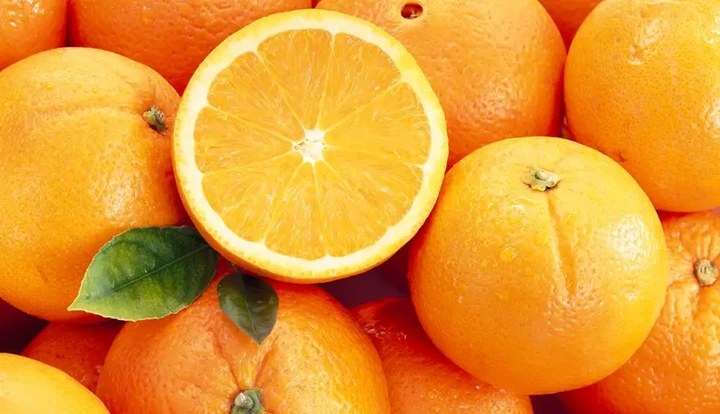 Vitamin C should really be called "vitamin See" because it has such a profound effect on vision. Like other antioxidants, it helps protect against free-radical damage and may reduce your risk of developing cataracts and macular degeneration. It also helps build collagen, which provides structure for your cornea. You can also get ample doses of C from other citrus fruits, strawberries, kiwi, red bell pepper, cantaloupe and broccoli.
Fish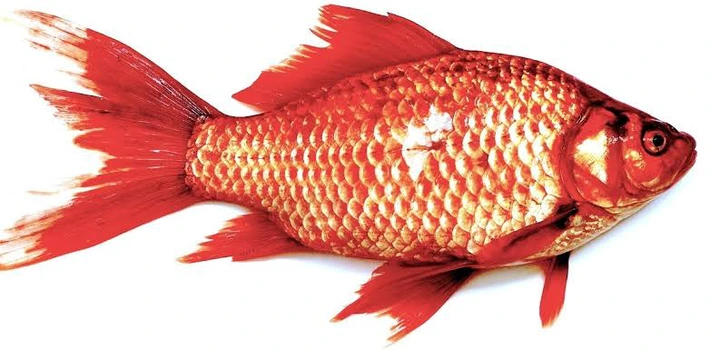 Cold-water fish such as salmon, tuna, sardines and mackerel are rich in omega-3 fatty acids, which may help protect against dry eyes, macular degeneration and even cataracts. If you don't eat seafood, you can get a good supply of omega-3s by using fish oil supplements or taking vegetarian supplements that contain black currant seed oil or flaxseed oil.
Between routine visits, you can take these essential steps which may maintain or improve your vision: Eat at least 5 servings daily of fruits and vegetables. Don't smoke. Take regular breaks while doing computer work and other tasks that mostly involve your eyes. Wear your glasses. Wear sunglasses when out of doors.
So it's important to take good care of your eyes so they work properly well into the future.