Polyandry is a marriage of a woman to two or more men at the same time; the term derives from the Greek polys, "many," and anēr, andros, "man." When the husbands in a polyandrous marriage are brothers or are said to be brothers, the institution is called adelphic, or fraternal, polyandry. Polygyny, the marriage of a man and two or more women at the same time, includes an analogous sororal form.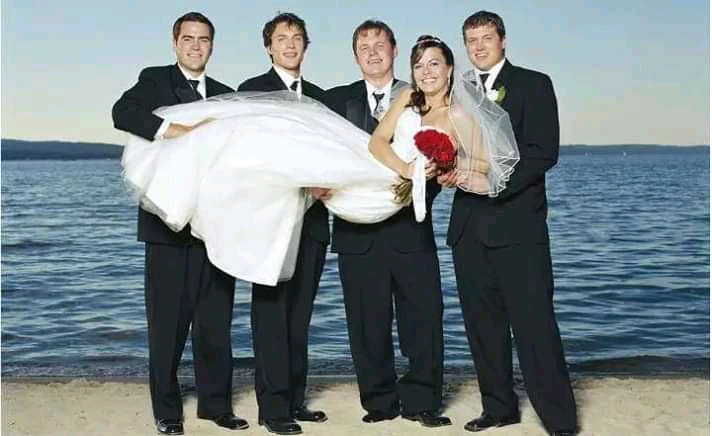 Polyandrous cultures have devised several methods through which to designate the ancestry of the children of such marriages. In fraternal polyandry, the children are often said to be descended from the eldest brother alone, while in other cases fatherhood is established through a ceremony or the children are said to have descended from all the husbands equally.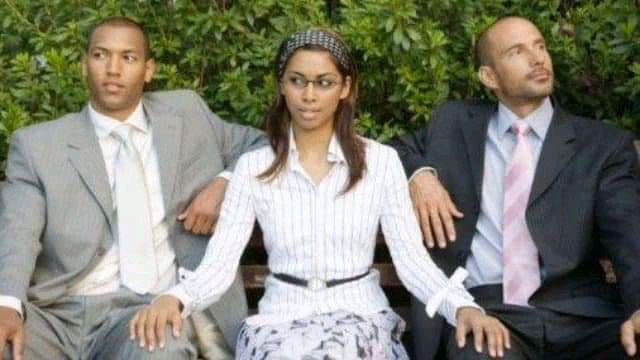 A related form of marital union, sometimes called secondary marriage, obtains when a married woman cohabits with a man other than her husband without having terminated the marriage by annulment or divorce. Polyandry must be distinguished from privileged sexual access to a married woman, a practice that was fairly common in traditional cultures and was often associated with customs of kinship, hospitality, or fertility rites.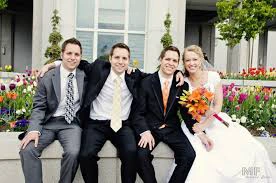 Polyandry is, in fact, a rare phenomenon, if not as rare as once thought, and understanding of the variables that define the term is evolving.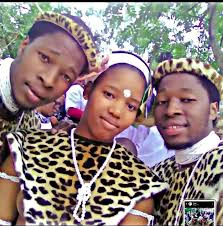 However, see below 5 countries that practice this system of marriage:
1. India
India, officially the Republic of India, is a country in South Asia. It is the second-most populous country, the seventh-largest country by land area, and the most populous democracy in the world.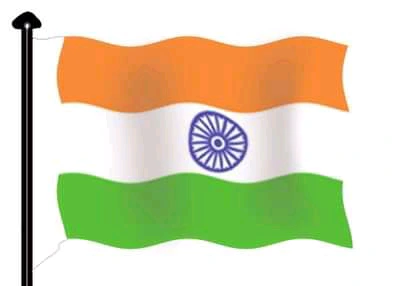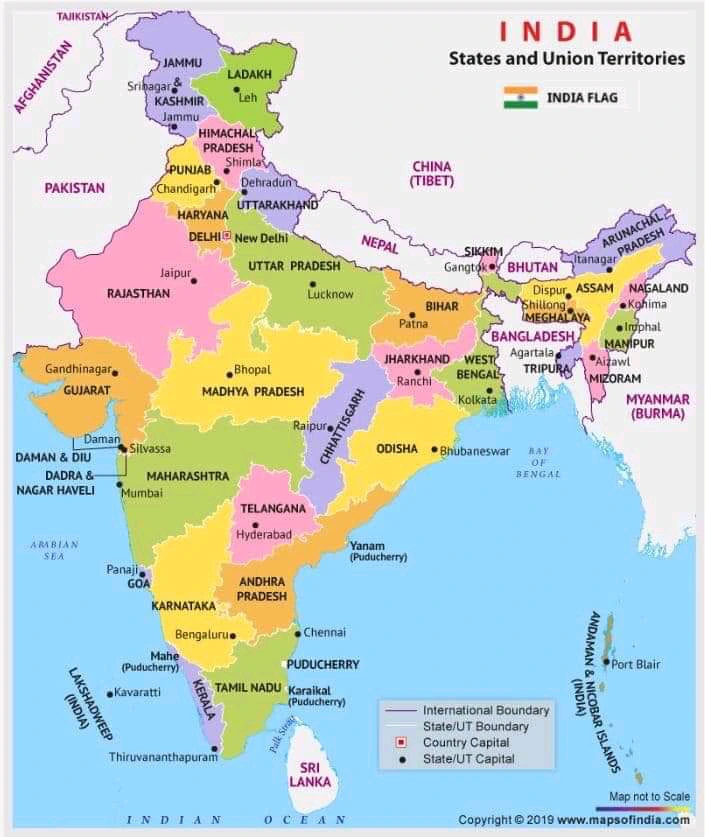 Polyandry in India refers to the practice of polyandry, whereby a woman has two or more husbands at the same time, either historically on the Indian subcontinent or currently in the country of India. An early example can be found in the Hindu epic Mahabharata , in which Draupadi , daughter of the king of Panchala, is married to five brothers.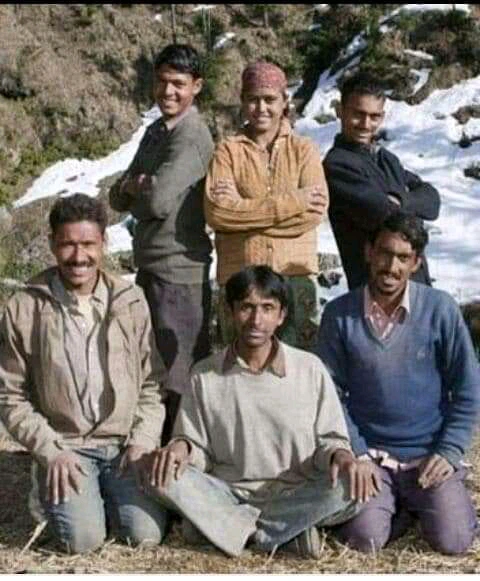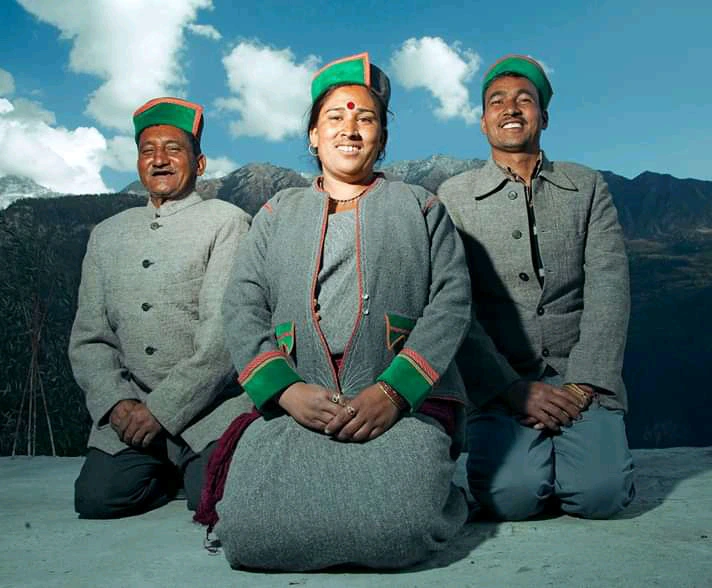 Polyandry was mainly prevalent in the Kinnaur Region, a part of Himachal in India which is close to the Tibet or currently the Indo-China border. As mentioned in the epic Mahabharata , the Pandavas were banished from their kingdom for thirteen years and they spent the last year hiding in this hilly terrain of Kinnaur. Some Kinaauris claim that this practice has been inherited from the Pandavas, who they identify as their ancestors [ citation needed] . The Garhwali people similarly identify their practice of polyandry with their descent from the Pandavas.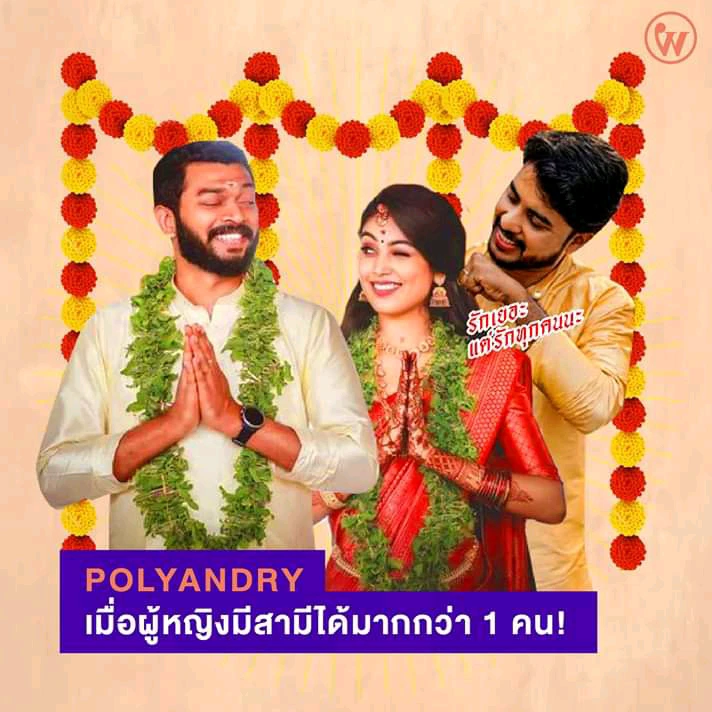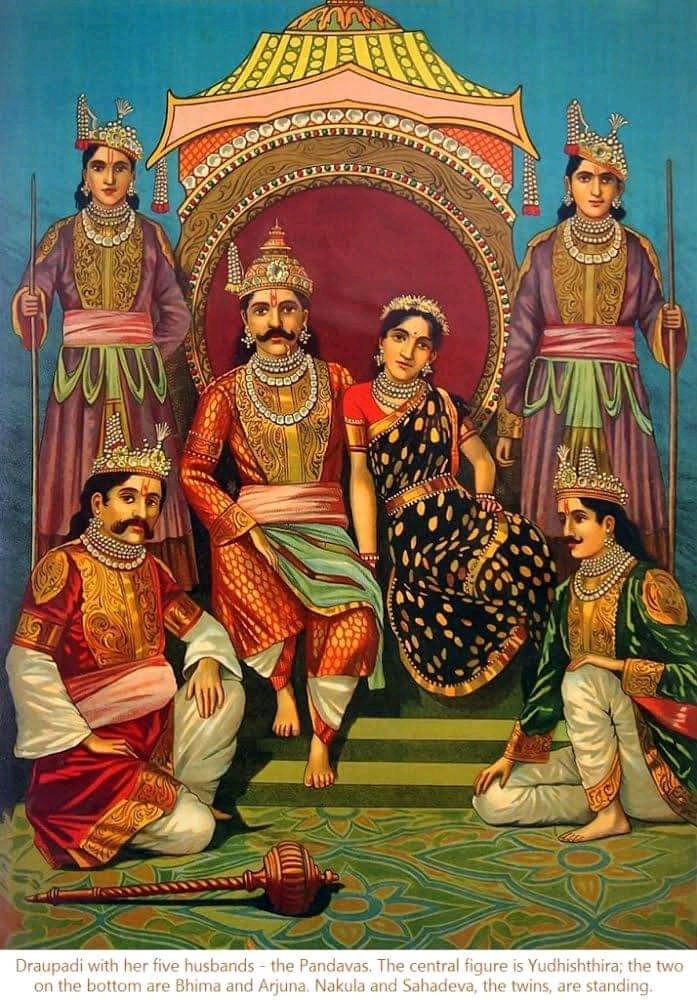 Polyandry is also seen in South India among the Todas tribes of Nilgiris, Nanjanad Vellala of Travancore and some Nair castes. While polyandrous unions have disappeared from the traditions of many of the groups and tribes, it is still practiced by some Paharis, especially in the Jaunsar-Bawar region in Northern India.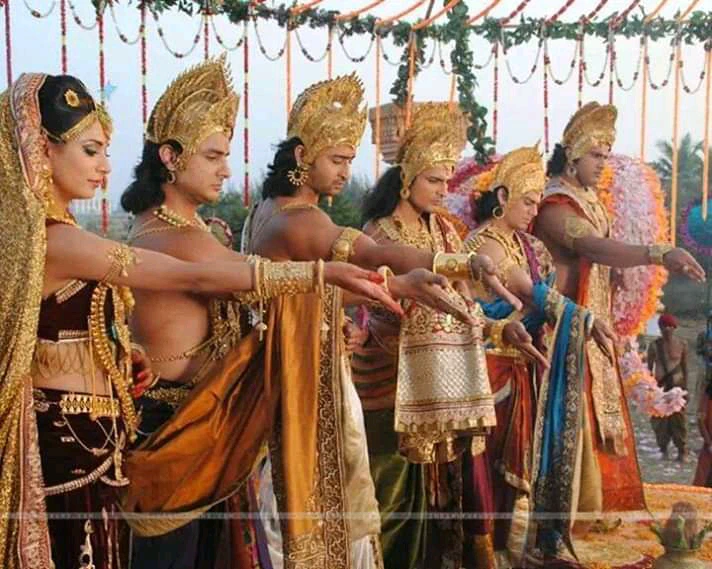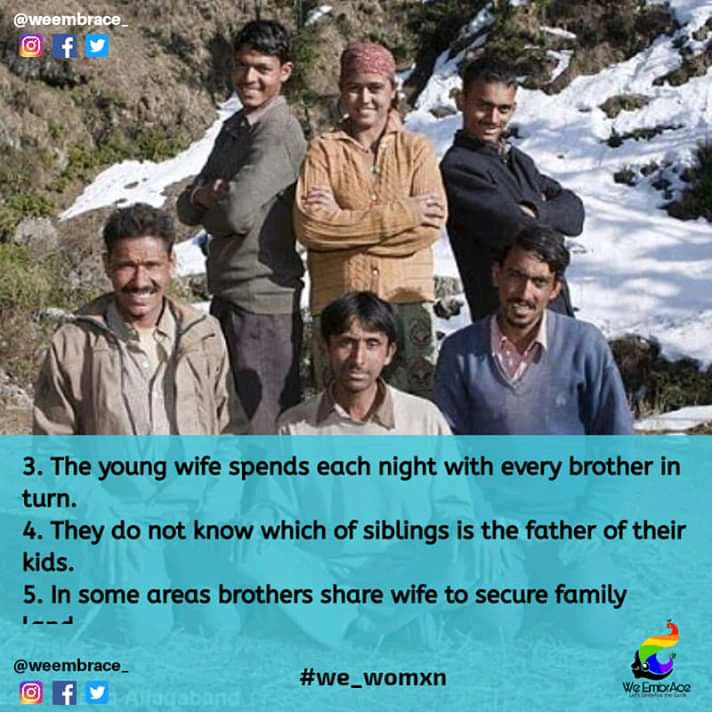 Recent years have seen the rise in fraternal polyandry in the agrarian societies in Malwa region of Punjab to avoid division of farming land. Polyandry was prevalent among certain communities in India and even after independence this customs continued and Indian constitution never went against the customary law of different tribes or certain sects or communities of various religions. As long as that customary law prevails it is legal but nowadays there is great transformation and this custom has banished from many communities. There are decided cases where the court upheld the polyandry prevalent among the Gorkha community.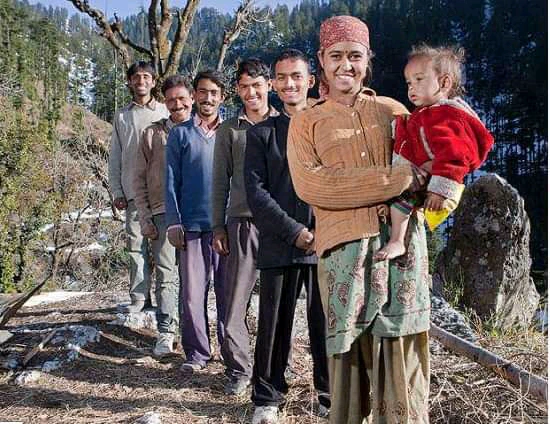 The Toda people of southern India also practices fraternal polyandry, but monogamy has become prevalent recently. In contemporary Hindu society, polyandrous marriages in agrarian societies in the Malwa region of Punjab seem to occur to avoid division of farming land.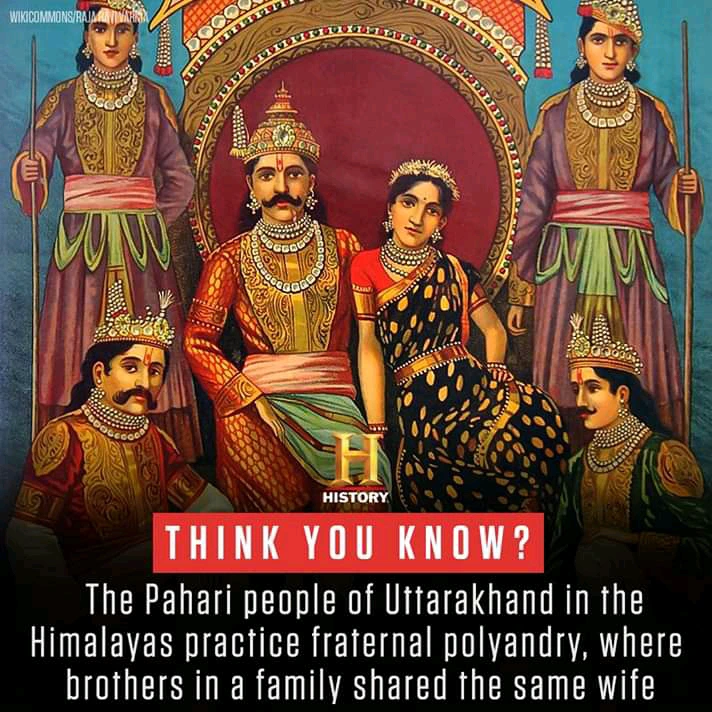 2. China
China, officially the People's Republic of China, is a country in East Asia. It is the world's most populous country, with a population of around 1.4 billion in 2019. Covering approximately 9.6 million square kilometers, it is the world's third or fourth-largest country by area.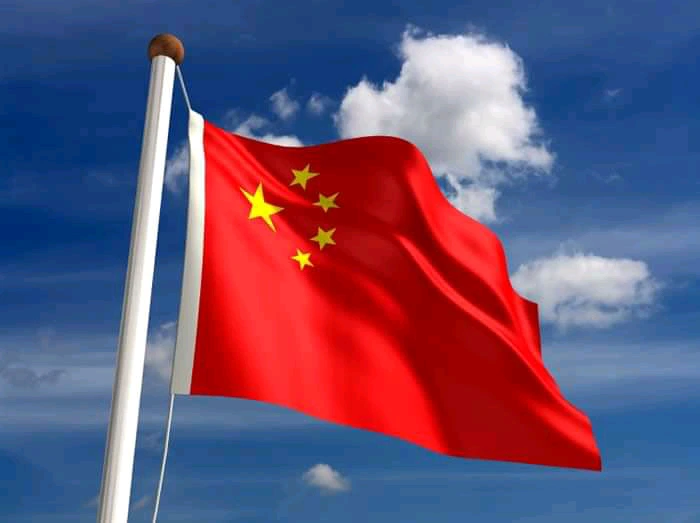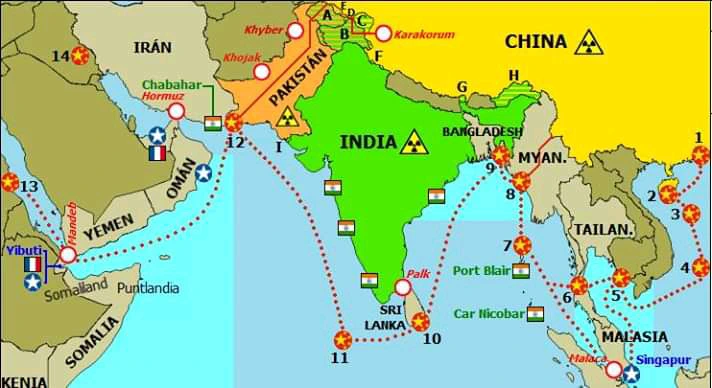 In China during the Qing dynasty (1644-1912), polyandry and wife sale were widespread survival strategies practiced by the rural poor in conditions of overpopulation, shrinking farm sizes, and worsening sex ratios. Polyandry involved bringing in an outside, single male to help support a family in exchange for sharing the wife; wife sale involved the transfer of a woman from one husband to another, to become the latter's wife, in exchange for cash payment. These two practices represented opposite ends of a spectrum of strategies to mobilize the sexual and reproductive labor of women in order to supplement household incomes and maintain subsistence. If we take into account lived experience among the poor, no clear distinction can be drawn between marriage and the traffic in women in Qing China; similarly, the normative distinction between marriage and sex work that was basic to law and elite ideology cannot be sustained.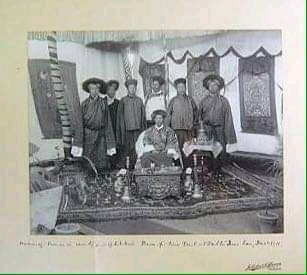 Also, in Tibet, The practice of fraternal polyandry is common among the people Tibet in the Nepal parts of China and India. It is based on the belief that a child can have more than one father and usually when two or more brothers marry one woman, they all have equal sexual access to her.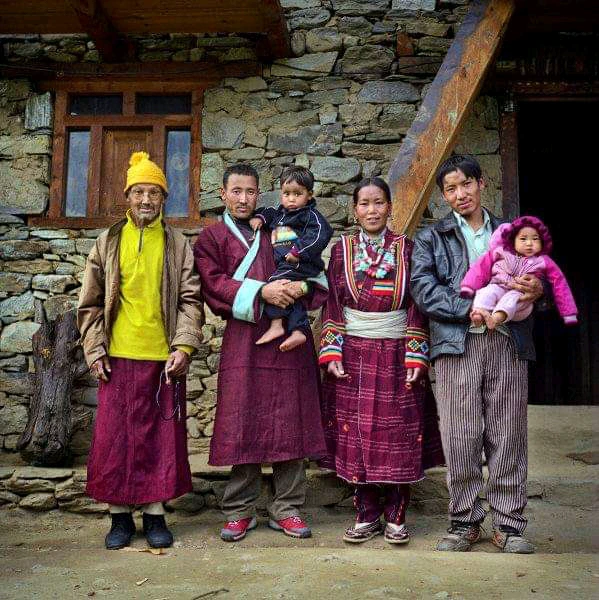 Concern over which children are fathered by which brother falls on the wife alone. She may or may not say who the father is because she does not wish to create conflict in the family or is unsure who the biological father is. Historically the social system compelled marriage within a social class.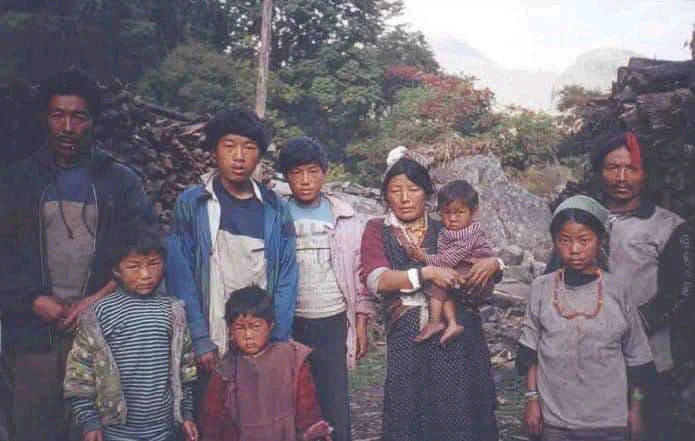 When the People's Republic of China annexed Tibet, political systems in many regions of Tibet remained unchanged until, between 1959 and 1960, political reforms changed the land ownership and taxation systems.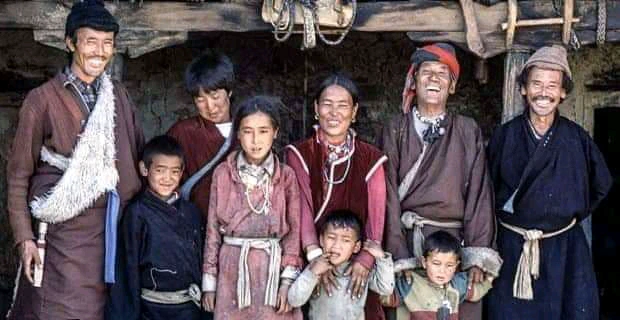 Since 1981, the Tibet Autonomous Region government no longer permits new polyandric marriages under family law . Even though it is currently illegal, after collective farming was phased out and the farmed land reverted in the form of long-term leases to individual families, polyandry in Tibet is de facto the norm in rural areas.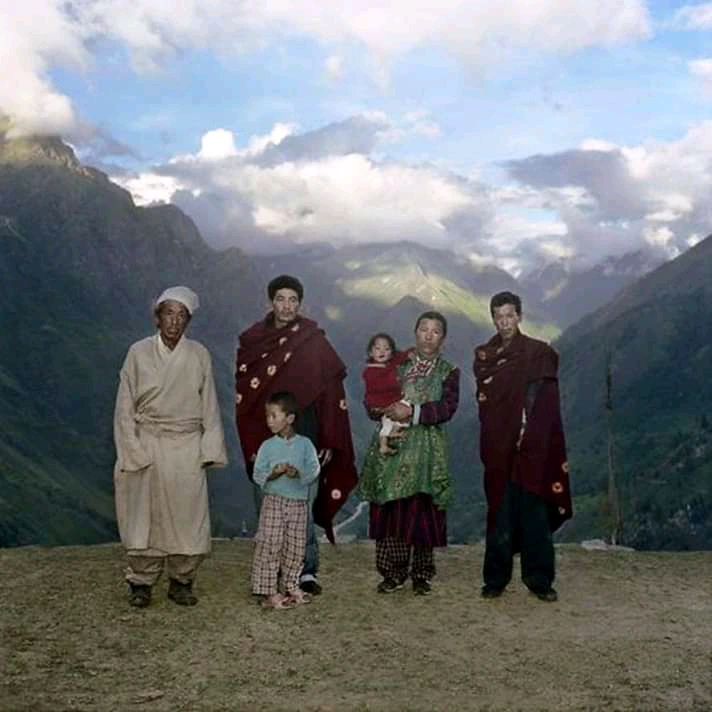 3. Kenya
Kenya is a country in East Africa with coastline on the Indian Ocean. It encompasses savannah, lakelands, the dramatic Great Rift Valley and mountain highlands. It's also home to wildlife like lions, elephants and rhinos. From Nairobi, the capital, safaris visit the Maasai Mara Reserve, known for its annual wildebeest migrations, and Amboseli National Park, offering views of Tanzania's 5,895m Mt. Kilimanjaro.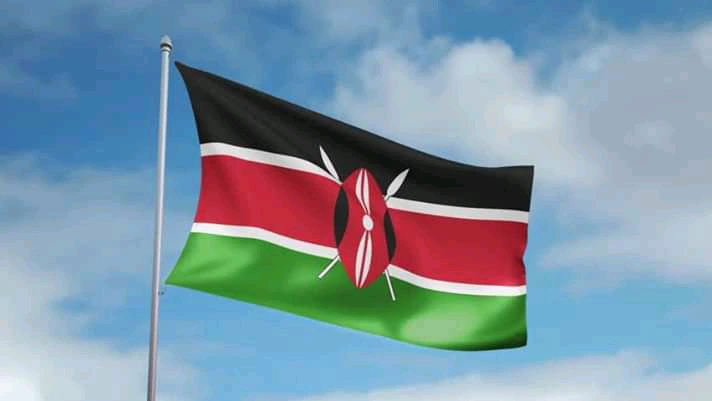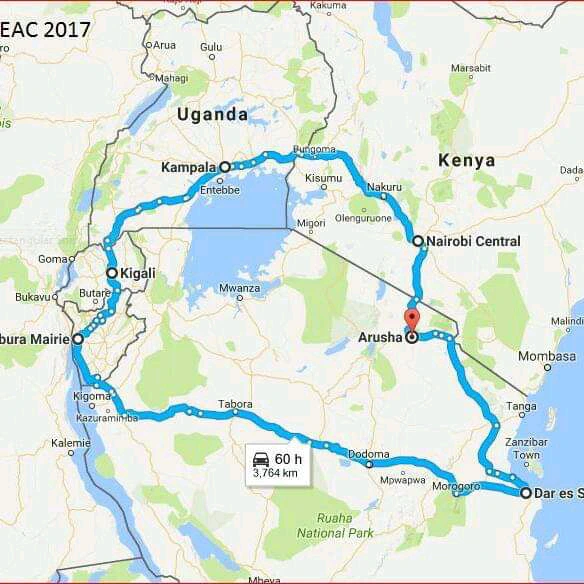 Polyandry was quite common in the Lake Region of Central Africa. The Maasai (a Nilotic ethnic group inhabiting northern, central and southern Kenya and northern Tanzania) are traditionally polygynous. But this practice is much restricted in those places as people have already denounced it. In the African countries such as Kenya, where polyandry is not forbidden, two (Kenyan) men created headlines in August 2013 by entering into an agreement to marry a woman with whom they both had been having an affair.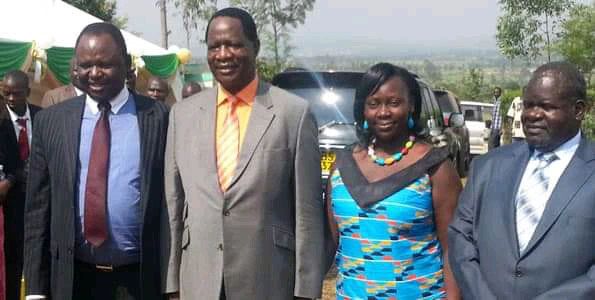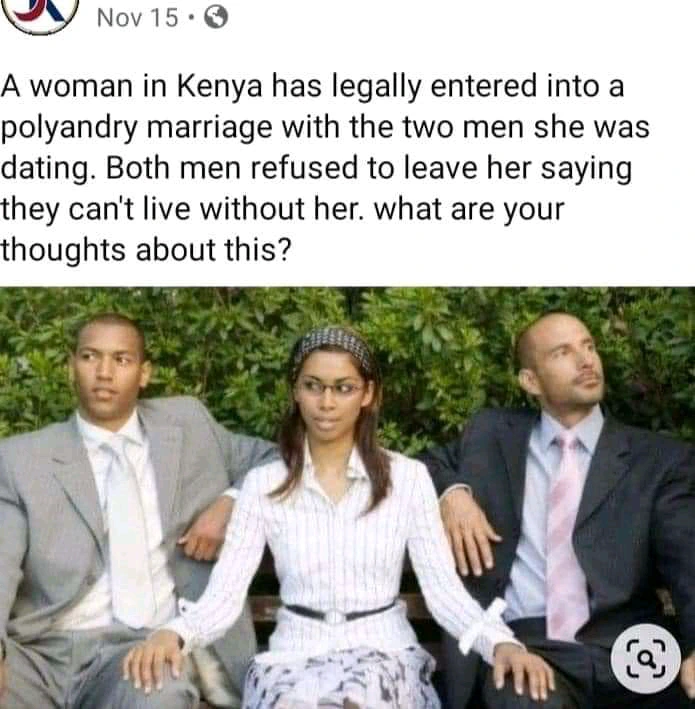 4. Brazil
Brazil, officially the Federative Republic of Brazil, is the largest country in both South America and Latin America. At 8.5 million square kilometers and with over 211 million people, Brazil is the world's fifth-largest country by area and the sixth most populous.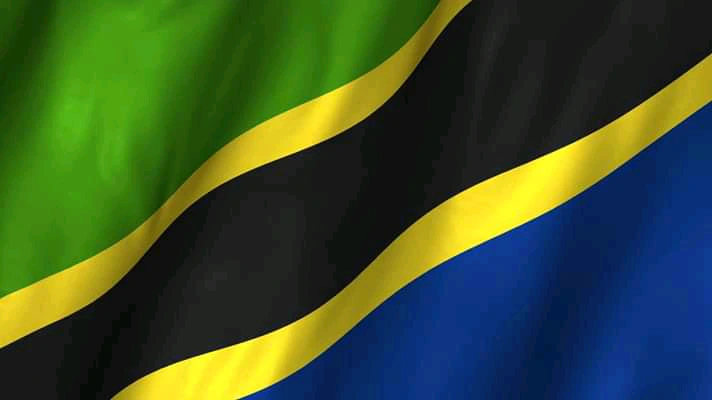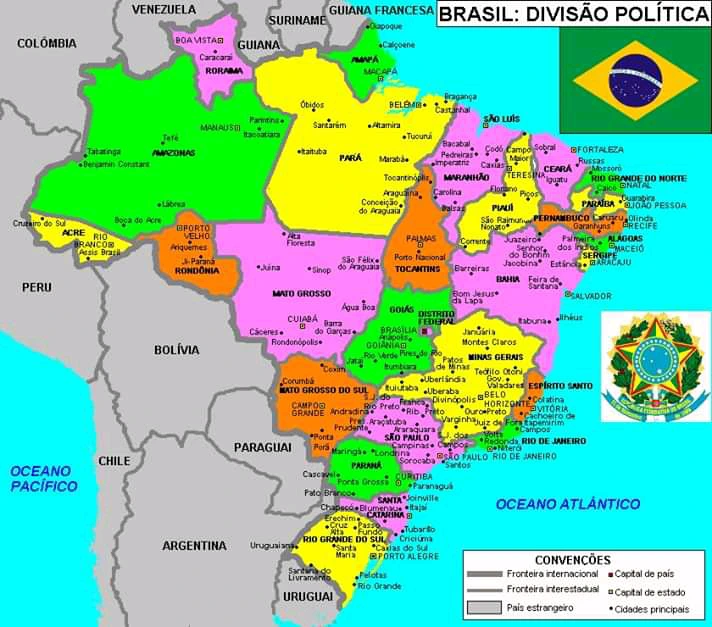 Polyandry also existed among tribes in South America as Eastern Bororo of Brazil practiced polyandry while up to 70 percent of Amazonian cultures may have believed in the principle of multiple paternity. "The Tupi-Kawahib also practice fraternal polyandry.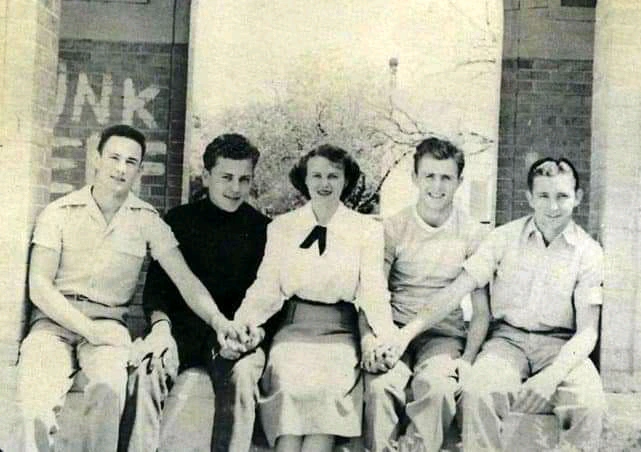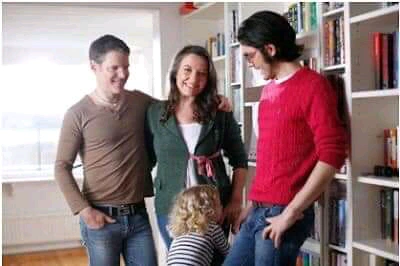 5. Nigeria
Nigeria, an African country on the Gulf of Guinea, has many natural landmarks and wildlife reserves. Protected areas such as Cross River National Park and Yankari National Park have waterfalls, dense rainforest, savanna and rare primate habitats. One of the most recognizable sites is Zuma Rock, a 725m-tall monolith outside the capital of Abuja that's pictured on the national currency.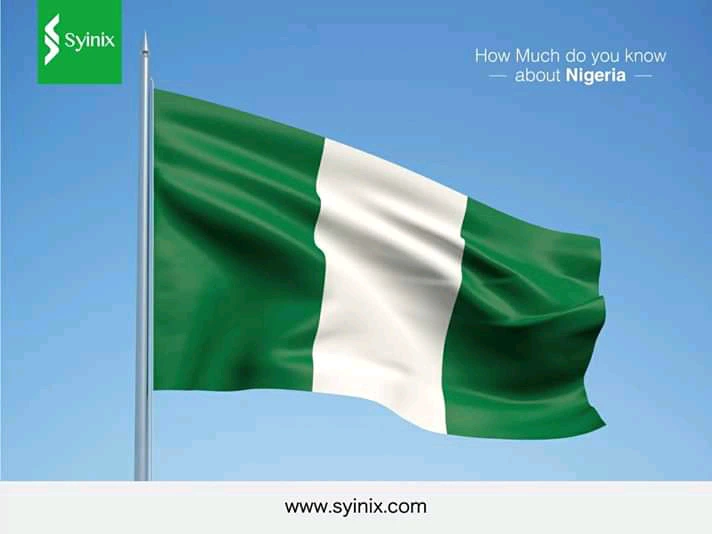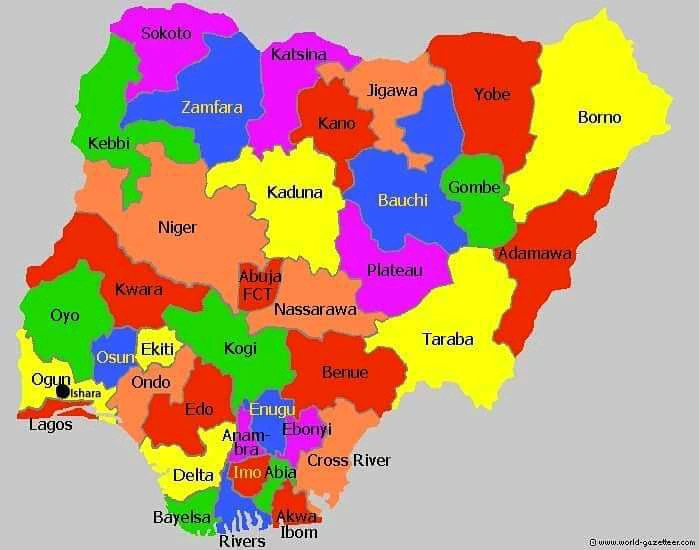 The Irigwe people living on the western edge of Plateau, Jos are a unique people numbering around 17,000. This small group of people are known to be ardent subscribers of polyandry and it comes as no surprise as their distinctive language and social traditions sets them apart from neighbouring tribes.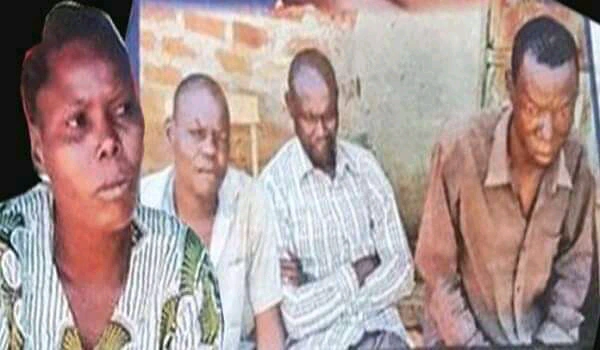 The Irigwe people of Nigeria practiced polyandry for many decades until it was voted to outlaw in 1968. Prior to that women were allowed to have 'co-husbands' and moved freely from one man's house to another, having multiple spouses, and their children's paternity was assigned to the husband whose house the woman lived in at the time.