It is often been said that ideas rule the world and in my little years as a business startup person for people I have come to the conclusion that there are no poor countries but poor people living in a rich country.
So what makes a country poor is not the state of the country but the state of its people…their mind set and what ideas run through them! Every County has something in abundance that they offer to the world.
I believe that God made everything we need for life and delivered them unto us even before He created us; what He expects us to do is to take charge of those things…have an idea that will make those things become a product of value.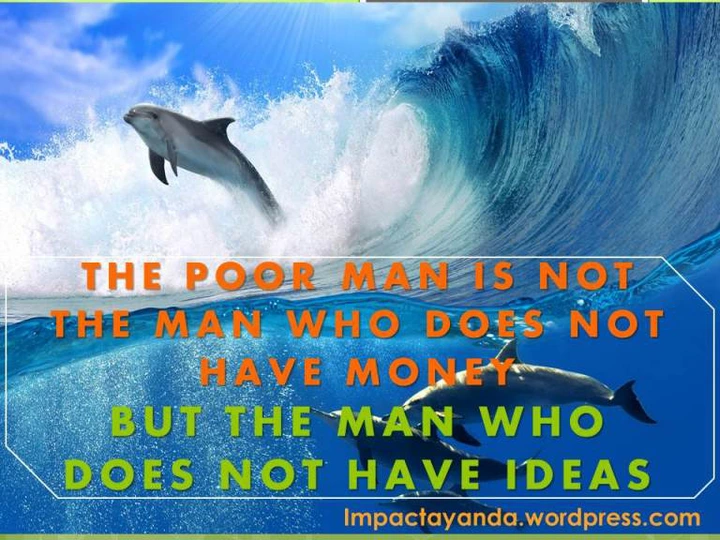 Anything can sell if it is deeply thought about, well planned and gracefully presented to the world.
People will never pay for nothing, so what are you selling?
What value are you offering the world and what can they appreciate you for?
Opportunities abound everywhere…Your idea brings you in contact with it!