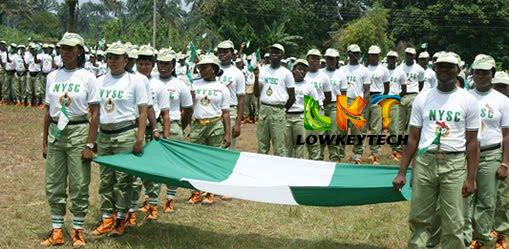 It was yesterday, 10th November, 2020, that the Resumption of NYSC Orientation camps took place. Newly posted Corp members are expected to stay 3 weeks on camp before proceeding to the second stage of NYSC called Primary place of Assignment (PPA).
Primary place of Assignment (PPA) is a mandatory step, Which every Corp member must attained. It's a place where a Corp member render his or her selfless service with didication to her nation.
A Corp member primary place of Assignment is Achieved by posting. The posting letter is issued to every Corp member at the last day of the stay on camp ( 3 weeks). After collecting your posting letter for your PPA, these are the 4 things you should Avoid.
Avoid travelling without NYSC Uniform: Now that you have arrived at the community of your primary place of assignment, you are expecting to go for your primary place of assignment for them to accept you. After accepting you, you do your documentation and travel for a week as the case may be, through the instructions by ur local government inspector. When you're set to travel for that one week, always wear your NYSC complete 7/7 uniform for easy identification and for security reasons.
Avoid fight: A Corp member is expected to maintain peace and Discipline to the host community being posted to. As a Government pigin that came to serve, your a expected to respect and keep peace to the host communities. You're supposed to teach them not to fight. Therefore avoid fight from any ramifications because it's not good.
Avoid sexual harassment in any form. As a Corp member, much is expected from you. You're expected to render your services effectively with dedication and under the fear of God. Never harass any host community sexually or a fellow Corp member. It might lead you to be rusticated.
Avoid keeping late at night : Some Corp members would always think that just because they're Government children, no body Will attack them. That's not always through. Nobody is above an attack. I had witnessed this when I was serving in 2016, were we went to watch a football match. On our way coming home, we were attacked by some bad boys around 11.30 pm that day. They made away with our phones and some of us got wounded.
With this 4 things that you have known now, I think you're good to go. May God keep you all, as you prepare for your PPA.