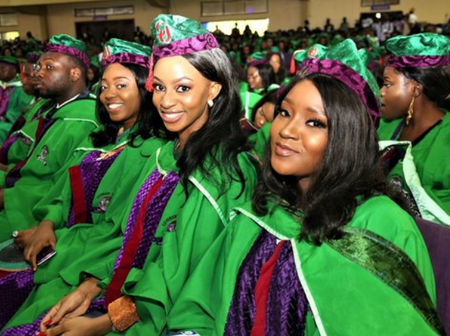 After graduating and NYSC in Nigeria is the greatest challenge a graduate faces. So why you are waiting for a white-collar job, you can engage yourself with Handwork and who knows you might be successful. Even when you eventually get the white-collar job, you might reject the appointment because millions of Naira is entry your bank, which no Federal Government can pay you.
Some of the best Hand works that are of High demand in Nigeria are:
1. Tailoring: Many young persons are involved in tailoring and fashion designing. Everyday people sew clothes for a personal, weddings, burial, events and other appointments. Opportunity to make millions and make tailoring a career.
2. Carpentry: Every one needs furniture in her or his home. Furniture like bed, chairs, dining table and so on will always be of high demand in Nigeria and entire world. Instead of being idle you can learn Carpentry and become a master in your field.
3. Electronic repairs: Electronic repairs of television, radios and refrigerator are also of high demand. Whether we like it or not, your electronics will some day broke down, and you need someone to fix it. Learn and become an Electronic Engineer.
4. Mechanic work: Many Graduate who even study mechanical Engineering are shying away of learning how to repair cars. It is a job that is no longer meant for roadside alone. You can learn and start repairing cars for people to pay you. You can even become a millionaire by doing this Handwork.
5. Computer Engineering and ICT: No job you require in the world that they will not ask you of Computer Knowledge. It is even better if you know how to repair it and do other ICT work like networking, programming. If you are good at it, honestly sky is your limit.
6. Catering: catering is one of the easiest work you can learn after school. Birthday and wedding cake, meat pie, fish pie and egg roll are of high demand. If you are even a good cook, open a restaurant together with it and make your money.
7. Tilling: One of the best professions to venture in after school. It takes a little time for you to be a good tiller. It is all about measurements, and design. Learn it and make cash while you wait for white-collar.
8. Aluminum work: Aluminum work is one of the most demands, jobs in Nigeria. You can learn aluminum windows, door and roofing. Many persons have become millionaires by this Handwork.
9. Stylist: Every woman wants to be beautiful, and an opportunity to make money from beautiful ladies and become rich. It's a Handwork that will pay you any day any time.
10. Solar Installation: One of my friends is a multi-millionaire for installation of solar in Customer home. In Nigeria, we have epileptic power supply, and it is an opportunity to make big cash.