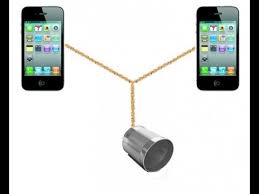 Phone call interception is now very common in Latin america countries like Argentina and others.
Is your girlfriend cheating on you/someone stole your phone this post can be extremely useful to you.
The Gsm interceptor is an equipment that can gather data from hundreds of phones over targeted areas and they can also perform denial-of-service attacks on phones and intercept conversations. Though these products are not available legally but they can be bought through black markets or through deep web.
security agencies like FBI use this equipment to monitor phone conversation.
it can be used in two ways:One way is to use antenna in a given area to collect International Mobile Subscriber Number (IMSI) and the Electronic Serial Number (ESN) numbers of mobile phones in that area and see who is in that given area.
the second way is using IMEI since even a formatted phone IMEI can't be altered.
The most notable device used for this task is the GSM INTERCEPTOR or IMSI CATCHER.
other devices Include:Porpoise, Firefish, Tarpon, Amberjack, Harpoon, Moray, Lanterneye, Rayfish, Stonecrab.