You have heard of Bitcoin (BTC), Ethereum (ETH), Ripple (XRP) and other numerous cryptocurrencies but do you know that there are currently more than 6000 of these virtual currencies with a market cap of over $460 billion across 400 exchanges?
Well, this article will reveal more interesting facts on top five "cryptocoins" of the year 2020.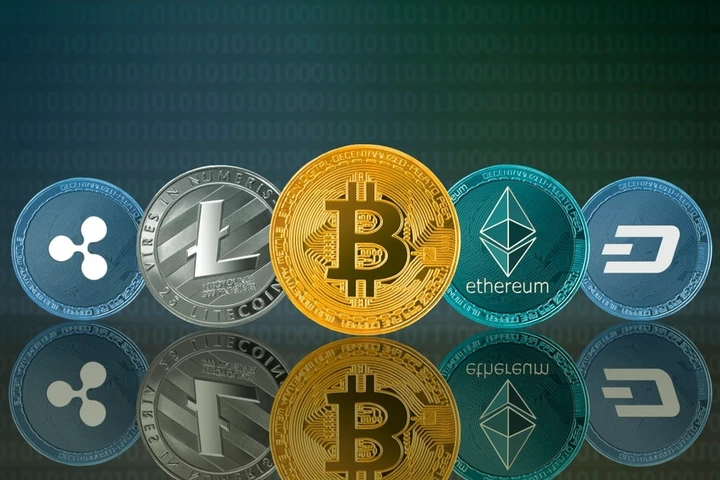 Keep tabs on me to receive more updates about facts and events surrounding the cryptocurrency market in the future.
1. Bitcoin (BTC)
Bitcoin; the avant-garde and most popular cryptocurrency is on a bull run towards its all-time peak of $19,665 (per coin). As of November 2020, one Bitcoin was worth approximately $16,000 from a relatively meagre price of $123 in 2013, representing a 12900% (approx.,) increase in value.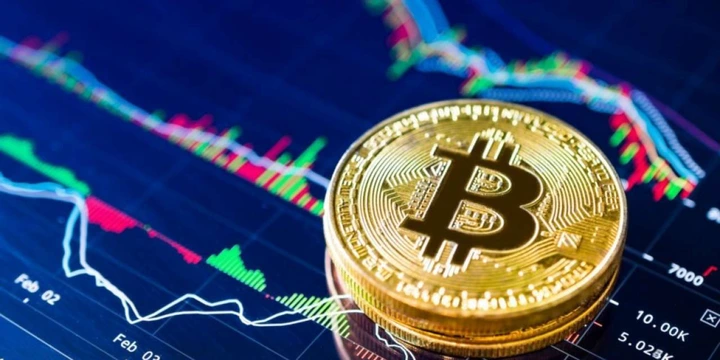 Moreover, Bitcoin undergoes halving every four years and the last Bitcoin will be mined not until the year 2140 which is 120 years from 2020.
2. Ethereum (ETH)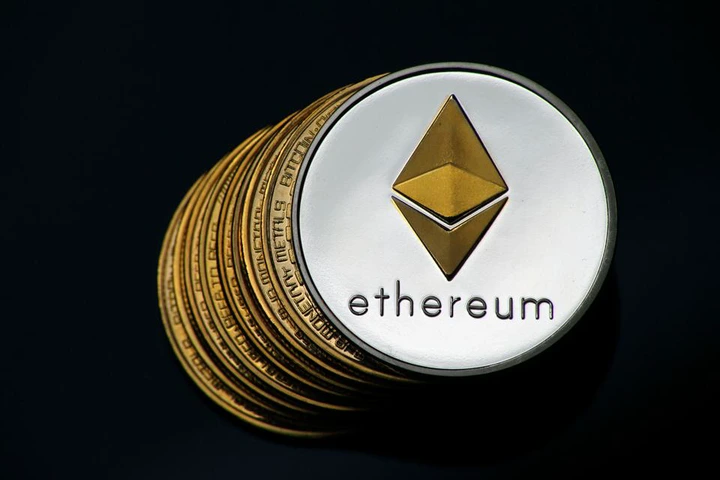 Ethereum coin, currently valued at $447 each (unlike Bitcoin) can be mined forever. This means that the supply of Ethereum token/coin is infinite compared to 20 million Bitcoins which are still up for grabs.
In addition, Ethereum itself, is a Blockchain technology which offers the platform for people to create other virtual currencies. In fact, Ethereum is a platform that can run Apps analogous to Google play™. This is what sets it apart from BTC.
3. Tether (USDT)
The Tether (USDT) is not just a cryptocurrency but a Stablecoin. This means that it's value is always pegged to the Dollar (i.e $1 per USDT) such that for $10 you receive 10 USDT.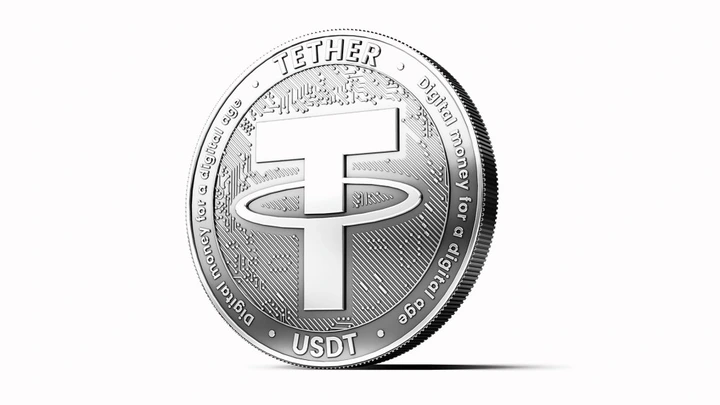 So, if you have just ventured into crypto investment, you must know that the value of USDT does not fluctuate aggressively like others.
The Tether is the third largest virtual money with a market cap of approximately $18 billion.
4. Ripple (XRP)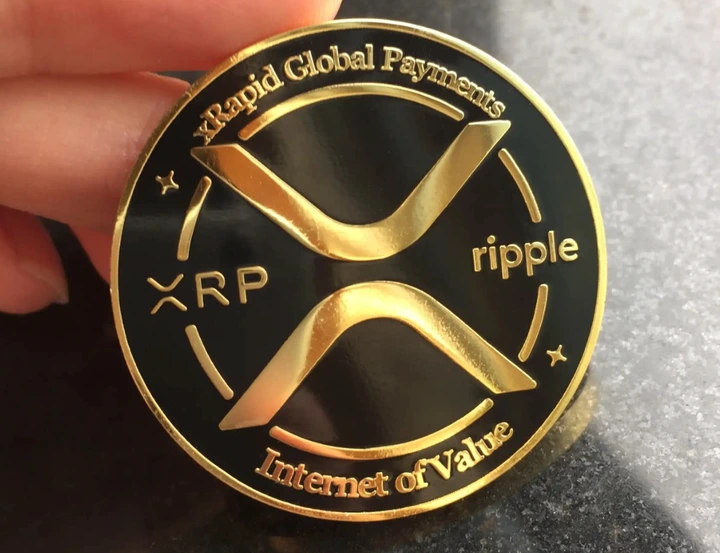 Taking the fourth spot is the Ripple (XRP) each valued at $0.27 (per coin). This cryptocurrency is institutionalised. This means that it is used predominantly by banks, financial powerhouses and payment service providers for transactions with a perk of low transaction fees.
The Ripple is unique and this is how it's technology works.
Let's say, Jack in US wants to send $500 to his friend Jill in Britain. Jack will have to send the said amount in Dollars via the Ripple network wherein it is converted to XRP and validated by Ripple servers. After that, Jill can withdraw the amount in Pound sterling (£) without the need for any conversion.
5. Litecoin (LTC)
Litecoin (LTC), developed by Charlie Lee as an alternative cryptocurrency (altcoin) to BTC, was created by replicating and modifying the source code of Bitcoin. The motive behind Lee's creation was a lighter version of Bitcoin, hence the name "Litecoin."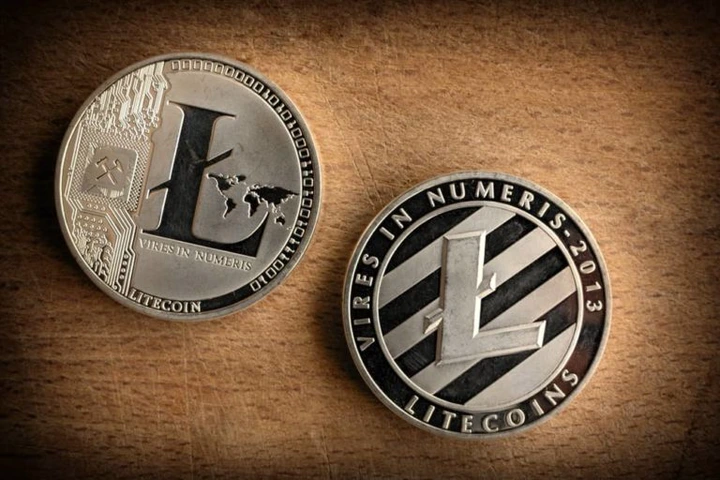 The aim and advantage of this coin was to make a Bitcoin clone that operates with a reduced processing time (block time). As a result, LTC has a block time of 2mins 30 secs compared to Bitcoin's 10 mins.
For identification, Litecoin addresses start with letter "L" for the legacy version, however, some can start with letter "M."
Bonus: Yearn.Finance (YFI)
Yearn.finance (YFI) is the only cryptocurrency to surpass Bitcoin's $19,000 mark. This little known cryptocurrency did hit an all-time high of $43,678 on the 12th of September 2020 despite being a new virtual currency less than a year old.
Currently ranked well below Bitcoin because of its market cap of $521 million and market dominance of just 0.11% compared to Bitcoin's 60%, yearn finance has a peak to aim for when it goes bullish again.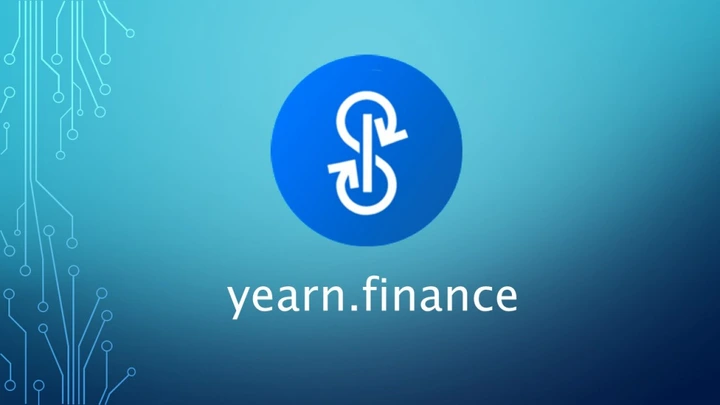 However, I would recommend buying and holding YFI tokens because it has shaded 60% of its value to be currently at $17,000 each. This is in anticipation of another up move sometime in the future.
Yearn.finance was built as a platform that provides simplified investment (opportunity) into decentralised finance (DEFI) without having to study the complex nature of cryptocurrency market.
Other coins and tokens not included here can be found in the screenshot below.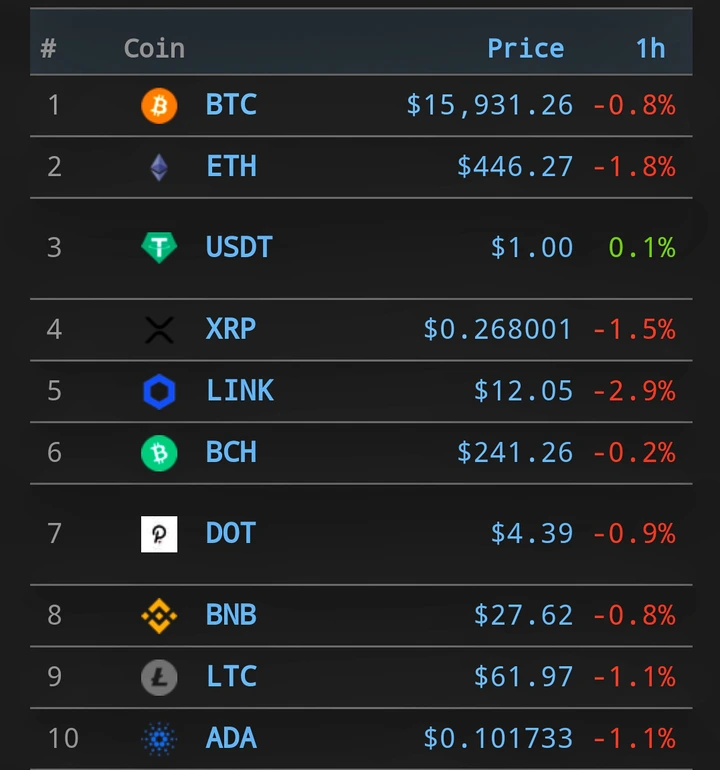 Overall, cryptocurrencies have come to stay, ushering in a new era for financial transactions and digital assets management devoid of interference by central banks.
Like, comment and share this article. Also follow me for more quality write-ups.