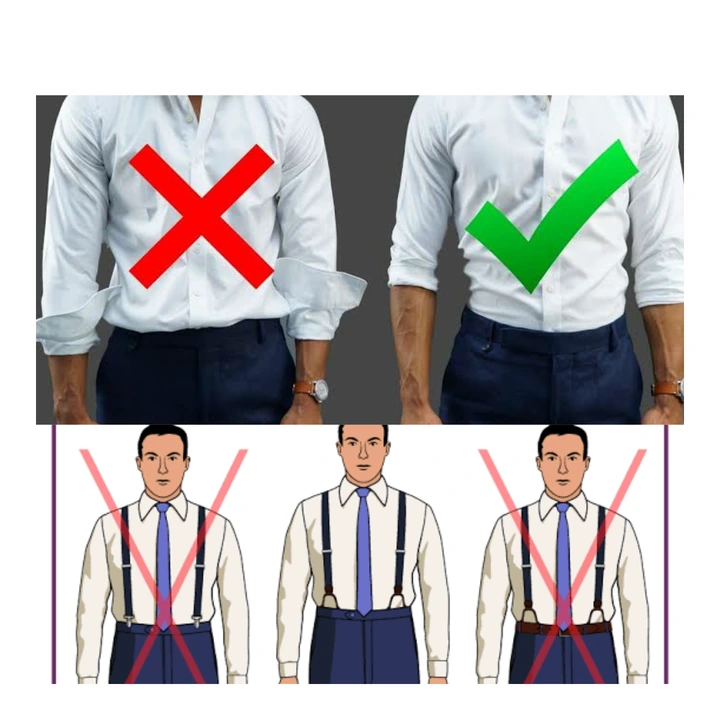 Many men out there do not really know how to combine different clothes for different occasions. Here's a few tips.
1) Sleeve folding
Most men do not know how to roll up or fold the sleeve of their shirts. Below is how a shirt sleeve should be folded.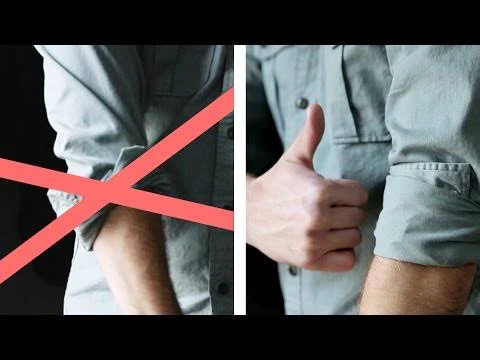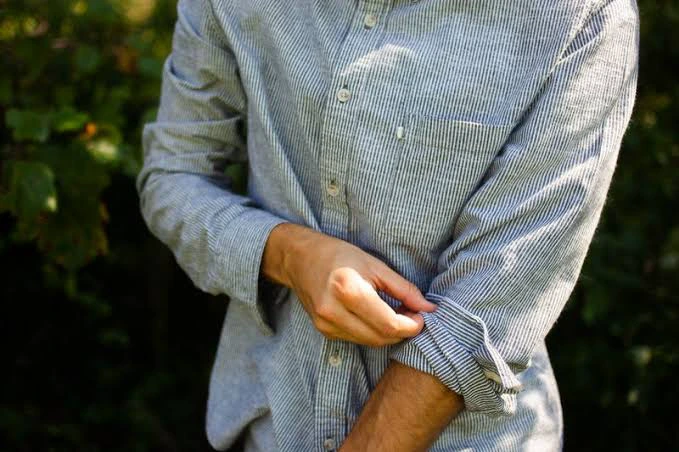 Wrong way to fold a sleeve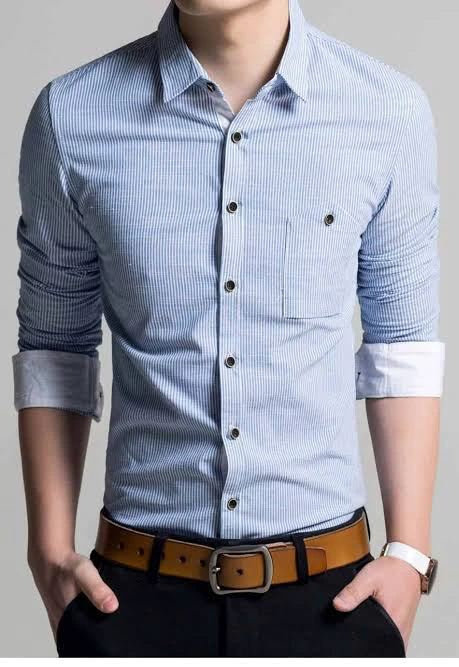 Right way to fold a sleeve.
2) Tuck in of sleeves
When tucking in your sleeves ensure that there are no small foldd of the short coming out.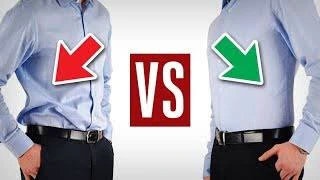 Right way to tuck in your shirt and fold your sleeves.
3) Jeans too tight or too loose
Most Men wear jeans that are too tight or too big. Ensure you can fit at least two to three fingers between your hips and waist band.. That's a Jean that fits.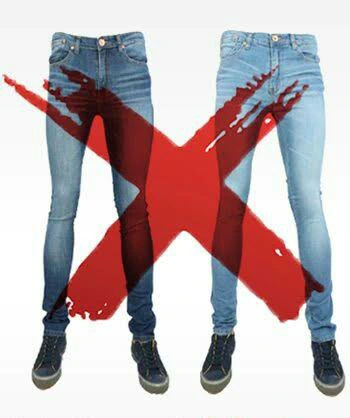 4) Don't wear White Socks for any reason unless it's for an athletic purpose.
5)Your shoes should match with your belt same shade, lighter or darker shade. E.g if you're wearing a brown belt ensure your shoes are brown either a lighter brown or darker brown.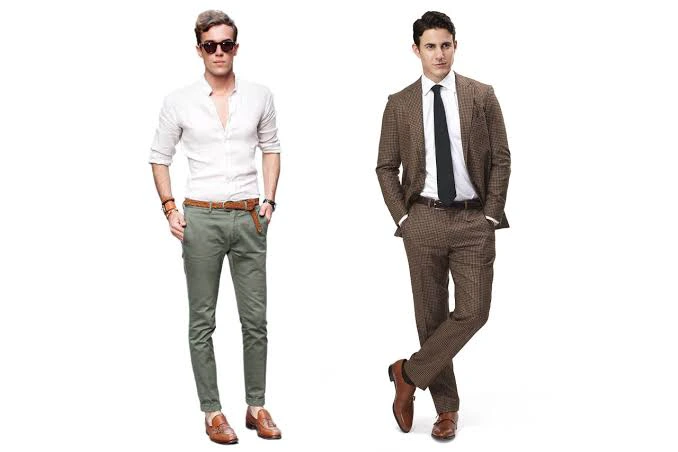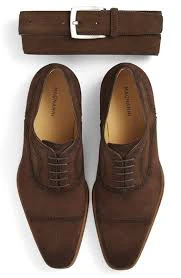 6)Do not tuck in casual shirts and polo's. Also don't untuck a Shirt dress.
Casual shirts that has its hemline above or on the hips shouldn't be tucked in while shirts with longer hemline should be tucked in. This also helps in choice of shirts for casual and business occasions.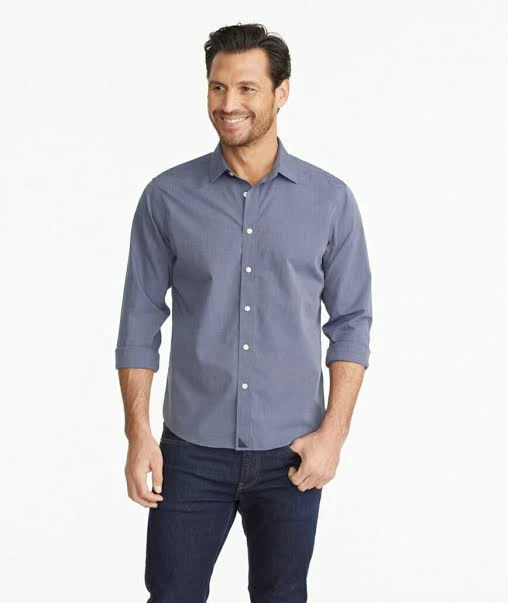 With a short hemline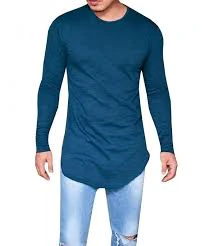 With a long hemline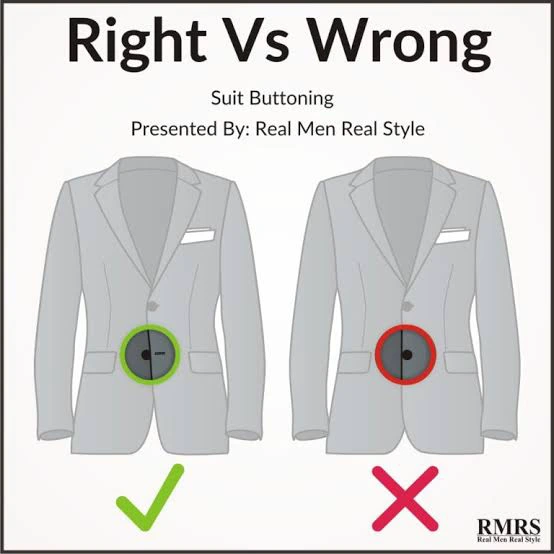 7) How and where to fix a suit button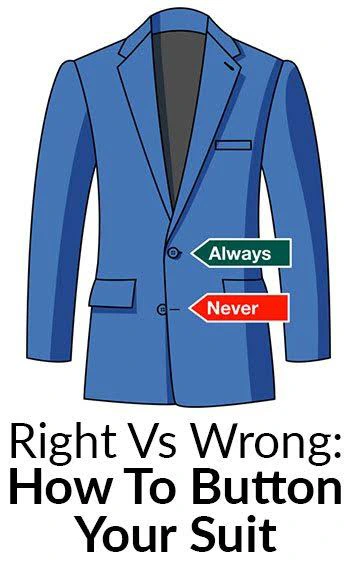 8)For Suspenders:
Do not wear your suspenders with a belt.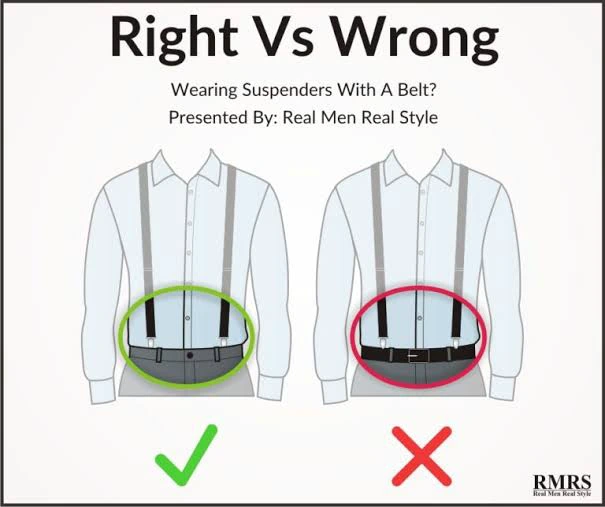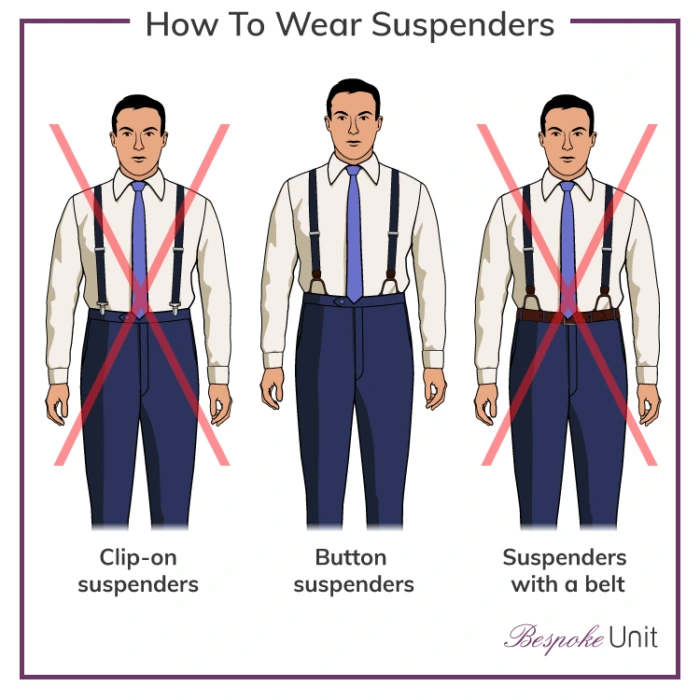 Ensure you do not wear with a tie clip
9) Do not wear not than one type of accessory on a wrist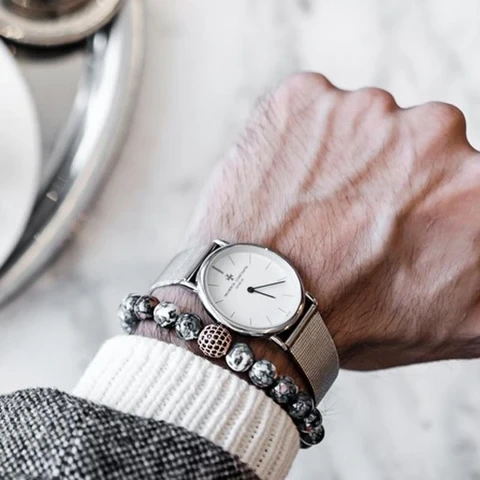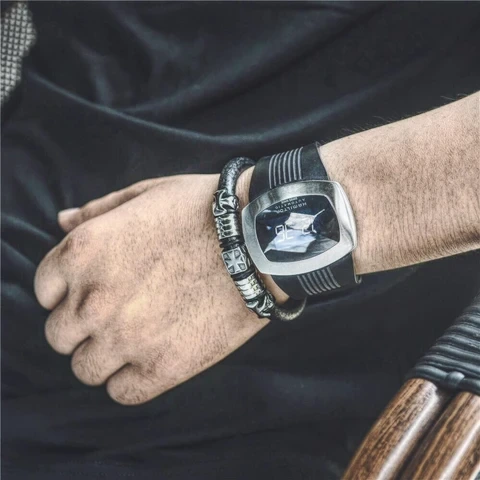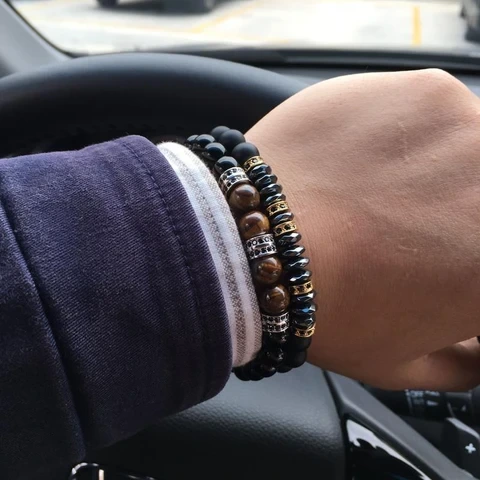 10) Do not wear the latest dying trend, the deep V neck.
If you are to wear a v-necked clothing it shouldn't go more than your collar bones.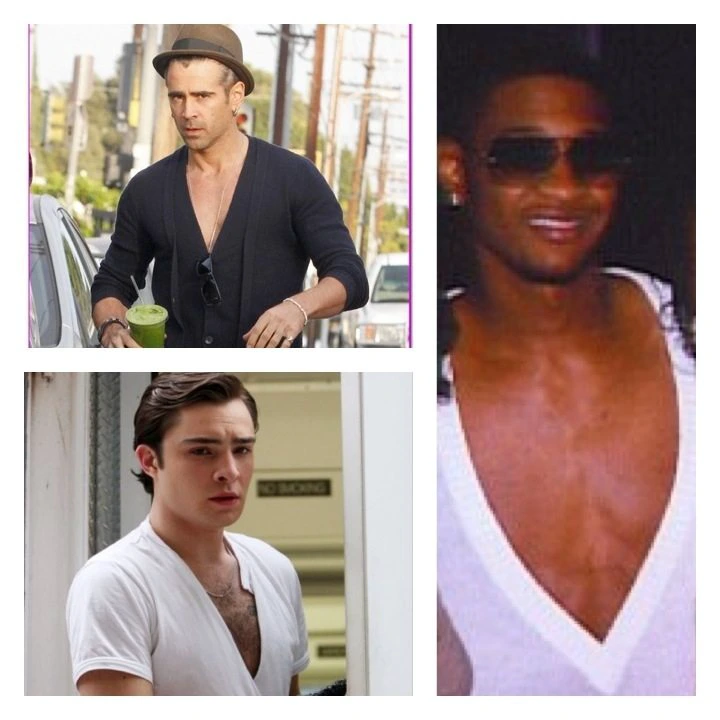 11) Do not wear jackets that are too big or too tight.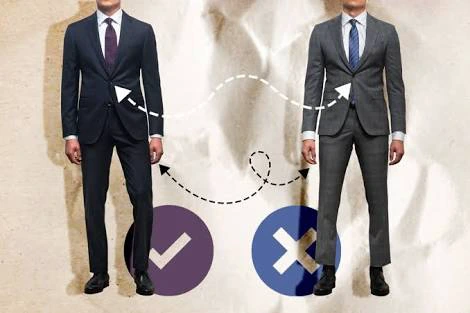 12) Do not limit your dressing
Ensure you try new things, different colours, style etc. More especially to you and be you even if it means not being among the trending style or fashion, even if it means not to follow all thats listed above.