China is believed to be one of the countries that have zero tolerance for corruption. China places execution as punishment for corrupt leaders. Though these executions are considered top secret, making it very difficult to know the exact number of deaths. Prisoners are not allowed to be on death row rather they are executed immediately or given a sentence of suspension for two years.
The Government of China executes people not minding the position you hold in the country when found wanting in both economic and political crimes. Any officials who also partake in any form of irregularities such as drug smuggling, human trafficking, diversion of state-owned are all punish by deaths. 
It was made known that in 2011, China Government sentenced Xu Maiyong, a former vice mayor of Hangzhou City to capital punishment and also Jiang Renjie, vice mayor of Suzhou City in 2011 was also also not speared. These two officials were found guilty of bribery amounting to $50 million.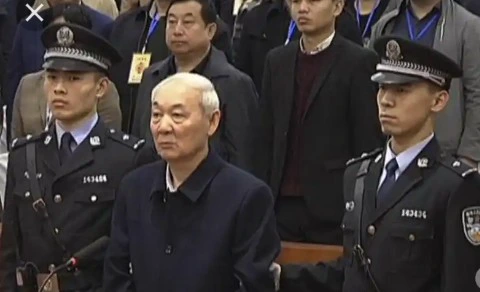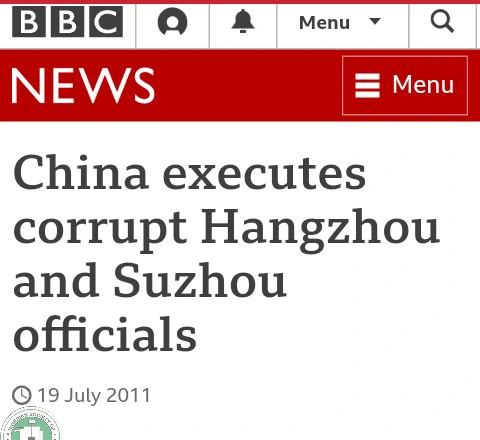 The one term mayor, Xu Maiyong was reported to be leaving a luxurious and excessive lifestyle. Investigators were said to have find gold bullion and very expensive jewelry in his home.
Also Chongqing Justice Bureau director when found guilty of bribery and for supporting organized crime was put to death in 2010.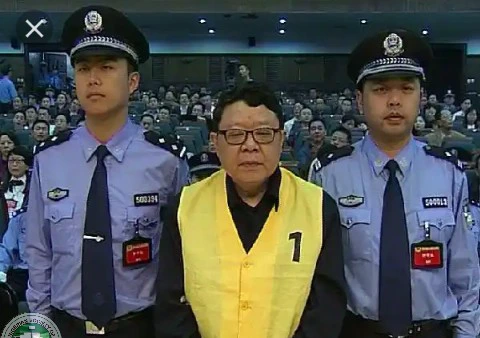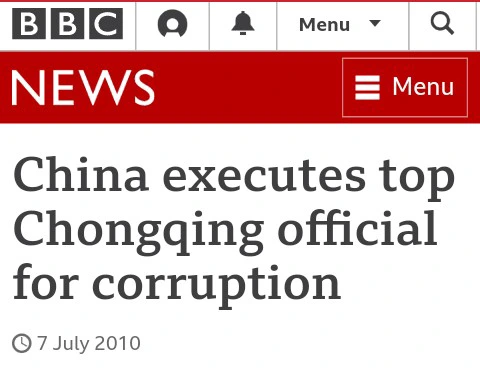 Another incident that shows China have zero tolerance for corruption is when a city official of Chengdu was executed over bribery in 2008.
Also the former chief of the state's food and drug administration was likewise found guilty of accepting bribes, and was executed in 2007.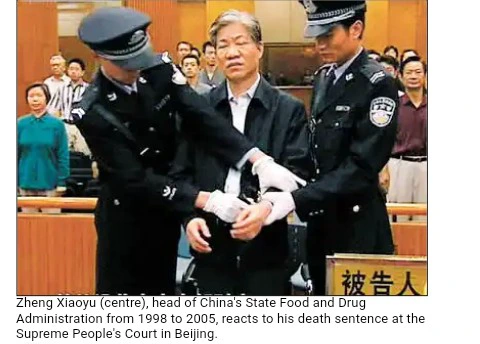 I think this punishment is what most countries needs most especially in Nigeria where corruption is seen to be the order of the day. When people in authority knows that when caught they would be made to face a deadly music, they would try and perform their best while in office.
share your taught in the comment box and don't forget to like, share and follow me for more juicy updates.