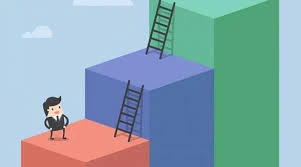 In a book titled 'The Strangest Secret' written by Nightingale, he postulated that the main difference between successful people and the rest is that the former define their professional, and also personal, life in setting goals. In a very clear example, the author spoke of a ship in which the captain has perfectly drawn up the travel plan and knows where he is going and this compares him against a captain without a travel plan: "Only the ship will set sail and god knows where will it go ".
It sounds very logical, but Nightingale cites that 95% of the population have no goals in their life, neither in the short, nor in the medium and much less in the long term. Even in the book he launches a challenge; If you focus on a goal and discard all the distractions and negative thoughts that will bombard you, you will most likely achieve your goal or at least your mindset will change forever.
So here are cogent points to understand and work on before setting a goal: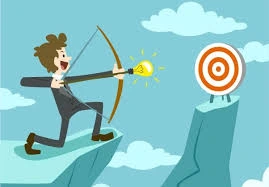 1. Definition of the goal
A goal can be personal, financial, or work-related. I confess that when I began to take into account goals in my life, the first time it was hard for me; perhaps out of fear of not reaching it or for other different reasons, but once you are sure of what you want, you put it in writing, decree it and focus on its fulfillment. One of the most common mistakes in setting goals, from my point of view, is the time factor.
2. Focus
Once you have defined your goal, it is essential that you are focused and focused on achieving it. Some authors suggest that you write it somewhere where you can see it every day, at different times. It can be a card in your wallet or a reminder on your calendar. The objective is that that goal is remembered and that you do not lose sight of it until it is achieved. The more focused you are on your goal, the more likely you are to achieve it and the time you will achieve it will be reduced.
3. Congruence
It is very important that, even if you are focused, your daily actions are congruent with the goal. For example, if your goal is to become a writer, if you are not writing frequently, your goal will hardly be achieved. Make sure you are on the right track to reach it and if you are not, you are always on time to correct your course. Remember that your goal gives you security where you are going and for this you must perform actions that give you a direction towards it.
4. Faith
Faith not only plays a role in the divine; it is also very important in the human. If you are not completely sure that you are going to achieve your goal, chances are that you will not achieve it. To have faith, my advice is to try not to worry and eliminate all the negative thoughts that attack us and give us a thousand reasons why we will not reach our goal.
5. Achievement If we remain firm, focused and positive, unquestionably after a certain time, we will reach our goal. This point is the most satisfying in the process. That which seemed unattainable is already ours. Now is the time to start over.
6. Redefinition of the goal And now the cycle begins again. What do you want to achieve now? What is your new goal? If you achieved the previous one, it is very likely that you will also achieve this.