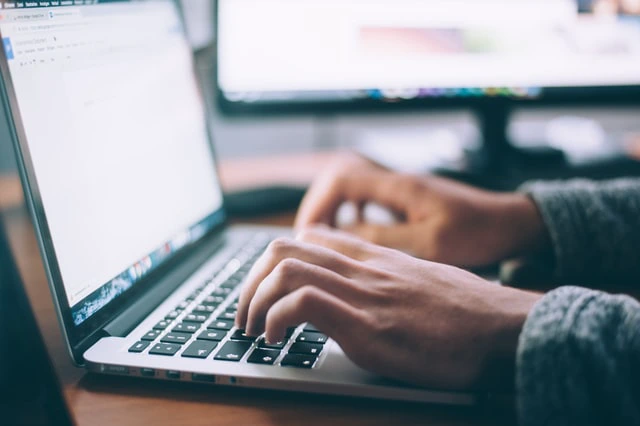 If you have not heard about Blogging before then you're truly missing out on big opportunities to increase your daily income, now for benefit of those who don't really understand what blogging is, am going to explain better.
Blog: A blog is an online journal or informational website displaying information. Also It can be referred to as a platform where a writer or even a group of writers share their views or ideas on an individual subject.
You can either choose to monetize a blog or write for hobby, but advisably monetizing is cool cause hoddy doesn't pay for data subscriptions and other expenses associated to blogging.
If you're really conversant with the internet world, you must have heard or come across popular bloggers who are cashing out big daily like Linda Ikeji, Jude Ogunsanya, Noble Igwe and so on.
Now let me quickly drive you through how you to can start your blogging career.
1. Choose a Niche: There're many benefits to choosing a niche before starting to blog, but one of the most important is it helps you retain more followers and keeps you concentrated. What I mean exactly is let's take a good example of myself, I started blogging last year October, but before that I studied myself to know what am passionate and have little knowledge about. So I chose to blog about business, and today am gradually becoming good in my niche and am growing my followers daily because they believe am good with what I do.
So, before choosing this part of career first ask yourself, what do you really have passion for and you are good at doing that you can share with the world? After that go into research to master it, soon you'll discover you're being paid to write information about it.
2. Purchase Hosting and Domain: Purchasing a domain name is just like registering your business name online and hosting as a place allocated for people to come visit your website online. After choosing a niche you wish to master and blog about, the next very important step is purchasing a domain name and hosting from only reliable companies so as not to encounter too much challenges with your site examples are Domainking, Bluehost, Siteground and so on. When buying a domain name you must make sure it's a name that's easy to pronounce and remember so that visitors can easily come back to your site just incase they didn't bookmark it.
3. Start Uploading Themes and Plugins: Next step is uploading cool and easy to navigate themes, designs and plug-ins that attracts visited attention and want to make them spend more time on your site. Plug-ins are element of a software program that can be added to provide support for specific features or functionality, also they are of different types, and function differently, for example you must have visited sites that asks you for your email so as to notify you when new articles are publish on a site, that's the work of a plug-in that gather email subscribers for the site owner.
4. Create Necessary Pages: You can now start creating necessary pages that tells your readers more about your site and what it's about e.g About page, Contact page, Policy page, Disclaimer page, Advertise page and so on. You can choose to add as many as you wish, but the above mentioned ones are the most important every site owner and needs.
5. Write quality Content: Of course nobody would want to read a content that doesn't pass value to it reader, this is why you will need to carry out research and improve on your writing skills, so as to know what to write and how to write. Learning how to write great and informative content, helps your readers gain value from what they read and helps your retain them as followers.
6. Promote and Build Traffic: Now you can start promoting your site and it content via social media by informing friends and family to visit your site, so that you can start getting some traffic. A good source of traffic I'll advice you focus on is seo (search, engine, optimization) it's a process of optimizing your site so as to get more visitors through search engine, all you need is to learn seo or employ the services of an seo expert. Alternatively running ads campaign can fetch you good amount of traffic to your site, but be prepared to spend.
7. Monetize: Personally when I hear the word 'monetize' it brings joy and happiness to my mind, this reason is because I finally get paid for my skill and hard work. There are several ways you can choose to monetize your site, but am going to mention most used methods below.
i. Affliate Marketing: This method of monetization has become very common amongst bloggers today, kinda because of it high commission earned from sales and successful sign ups through their affiliate links. Good example of affliate programs you can apply for are Fiverr, Clickbank, Shoptify, Jumia, Konga etc.
ii. Applying to Ads Company: Apply for top ads company like Adsense, media net and many more to convert your traffic into daily earning.
iii. Sponsored Post: You can create advert space for business owners and sponsor it on your site for an agreed amount of cash.
iv. Donations: Create this as a page on your site and watch your audience who appreciate your contents and hard work pay you.
v. Sell Personal Products: You can choose to sell Ebooks or personal products which you make to your audience to increase your revenue.
In conclusion, always keeping yourself updated helps alot and helps you maintain an endless source of income.