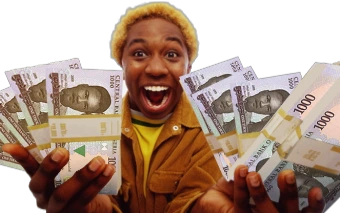 Presently, there is no gainsaying that almost every country in the world is currently going through the complications brought about by the covid-19 pandemic, where mostly all the affected countries have to shut down many of their business fronts in order to put in check the spread of the virus.
Nigeria is not an exception, we are trying to find our bearings too, and the current economic situation of the country is not yet encouraging, there have been report that it could take up to years before the economy could regain it's balance.
But due to the almost paralysis of the economy due to the effect of the pandemic some people have lost their jobs and some people investment has gone south, and in the same light some people actually want to invest their money but they don't have an idea what business they can invest him.
Below are two businesses you can invest your money and earn your return very quickly.
Most people know that the business of agriculture is a life saver, but many people don't like venturing into the business because of the stress involved and the perceived large capital to start with, one of the most rewarding aspect to invest in agriculture right now is fish farming, although it requires some degree of expertise and careful planning, but every investment does also.
Some of the conditions to factor before starting a fish pond is good location, good source of clean water, getting healthy fingerlings or juveniles, appropriate fish pond, understand fish feed and their mood of feeding, get a ready market where you will dispose of your fish on reaching your desire weight and many other factors.
The best time frame to raise the fish that will fetch you good return is around five to six month and by this time they would have attained nothing less than 2kg subjected to them getting the appropriate welfare.
In fish farming where good management and proper planning is given to the fish, in five months time a large profits awaits you and the process can be repeated twice a year , catfish farming is best advised to invest in because the market is readily available.
This second thing to invest in is unheralded but let me tell you, people are making millions as gain from this low key business every year, it is the business of feedmill, it could look awkward telling someone to invest in feed mill, but I know of someone that resigned from federal government work to face the business full time.
Take it from this angle, a lot of people are into poultry, fish farming and the likes and their stocks must eat everyday, they all get their feed and feeding formulations from feedmills, the staffs at feedmill hardly have time to rest while in the shop due to regular influx of customers on a regular basis, but a lot of people have not realized the financial potentials that the business has to offer, many of the people that have invested in the business are silent millionaires.
While it may take substantial cash outlay to start a feed milling business, because you will have to buy some important machines and you will have to network in order to get the raw materials to process your feeds, it's brings in more return than most other agricultural investments because you make your money per day as against other where it could be once or twice in a year.
The risk of running at a loss if someone invest in a feed mill business is very low.
In these difficult moment, Investing in this two business will fetch you your investment quickly, with accompanying profit if you maintain them properly.