Good morning to you all my fellow Opera news followers and readers. Kindly follow me for more updates about US Election today as the Winner is about to be announced between Joe Biden of Democrat and Donald Trump of Republican.
The US election started on November 3, 2020, to determine who is going to lead American for another four years. The race is now between Joe Biden and Donald Trump as the votes are still counting. So far, 44 states' votes have been counted out of 50 States. With the 44 states that have been counted, Joe Biden of Democrat is leading with an electoral college of 253 against Donald Trump who has a total electoral college of 214.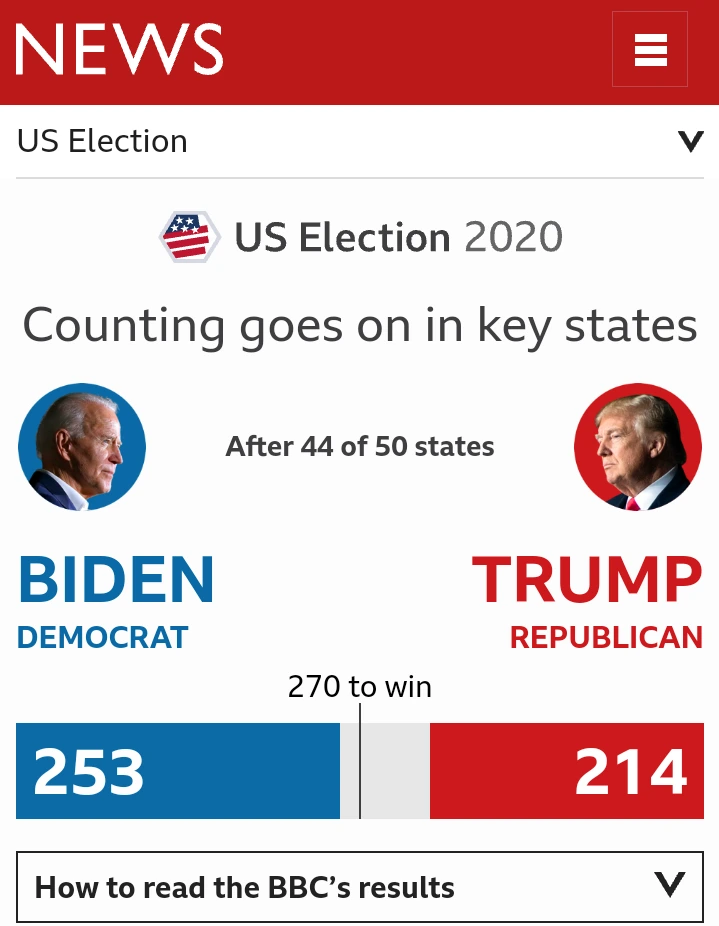 The news results has put Donald Trump very close to Joe Biden as the keys states are yet to announce their own vote results. Check out latest the Marge
We are still waiting for the other 6 States to be counted be deciding is going to be US President. For now
Joe Biden has; Total vote of 73, 726,718 (50.5%)
Trump has; 68,651,725 (47.7%)
The merging is looking closer as more keys state keep counting.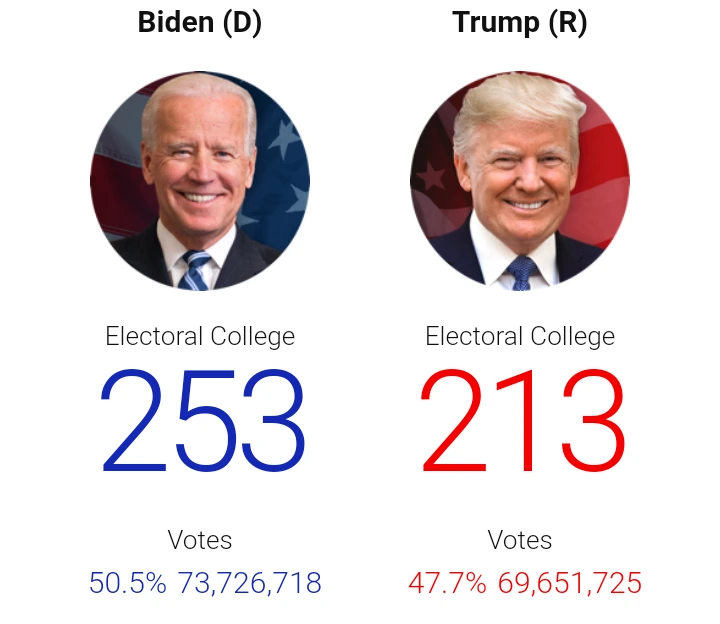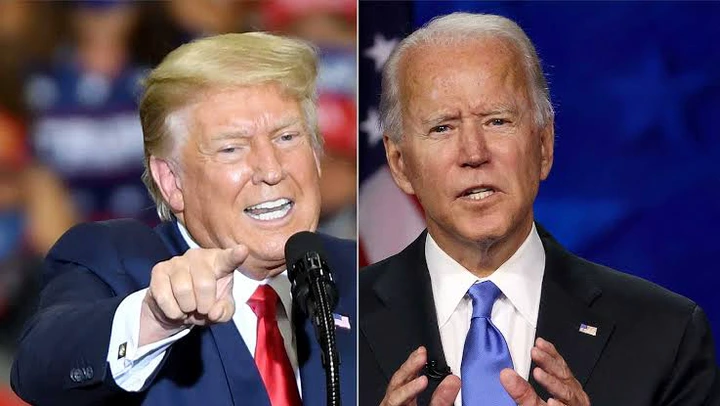 Who do you think will win this election?
Kindly comment in the comments section below