It is believed that Priesthood is a call and not a profession. Some would say that "being admitted into Seminary doesn't guarantee that you must be ordained a Priest".
Recently, there had been some cases of ordained Priests who left their calling and chose different dimensions of lifestyles. The society encouraged such men, not because they left priesthood, but because of the saying that: "what is worth doing should be worth doing well". In other words, it is better not to engage in anything that you won't be faithful doing.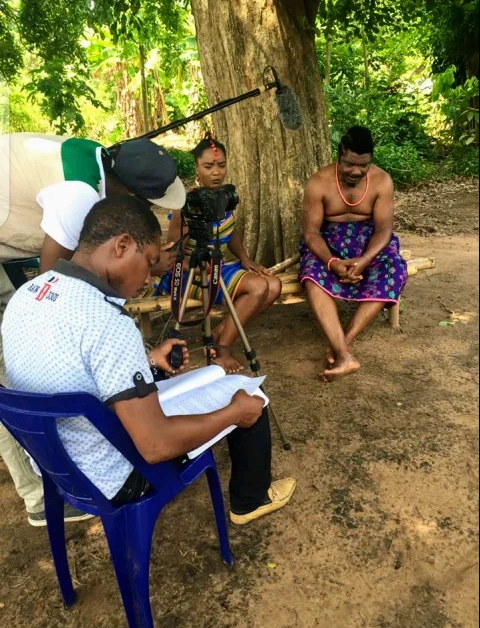 Nollywood star Ofiafuluagu Mbaka, was the Chairman, Actors Guild of Nigeria(AGN), Enugu State Chapter. He is one of the few actors that doesn't disappoint the fans.
But, unknown to many Nollywood lovers, Mbaka was on his road to became a Catholic Priest before joining Nollywood. He started out from the Seminary and bowed out midway, pitching his tent in the acting profession.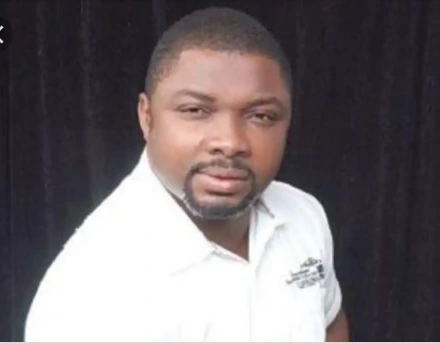 Ofiafuluagu Mbaka
In one of his interviews online, Ofiafuluagu Mbaka relayed his experience, while sojourning in the seminary, the problems confronting Nollywood and why he takes to acting as a career.
He said: Actually, I attended a Seminary School, meaning that, if Priesthood was my vocation, I would have become a Catholic Priest by now. For anybody who knows what the Seminary school is all about, you wouldn't certainly claim that, Priesthood is your vocation until the day you would be ordained. So, Priesthood is not a profession for anyone to pursue, it's a vocation. If God has pre-destined you to be a Priest, definitely you will become one.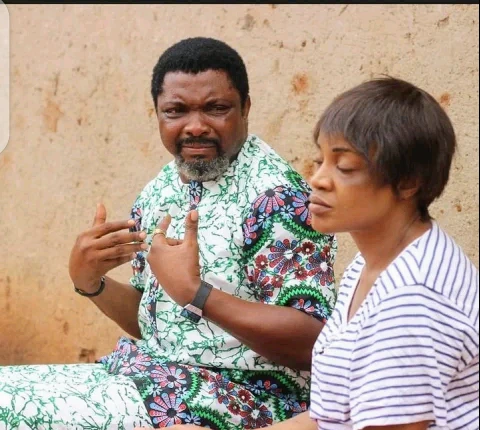 But if not, you will be thrown out of the seminary school. I opted out on my own discretion, I was not thrown out of the seminary. But in as much as I opted out on my own, I would tell you that life in the seminary is not always an easy one.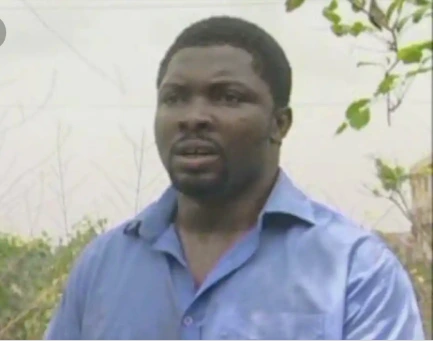 However, I'm still proud that I never regretted going through the seminary. I wonder what would have become of my life today, if I was not there. The training I got from the seminary has been sustaining me. That I was not a Catholic Priest today, was as a result of my decision to discontinue the journey to Priesthood. My contemporaries who are Reverend Fathers today can testify to this claim.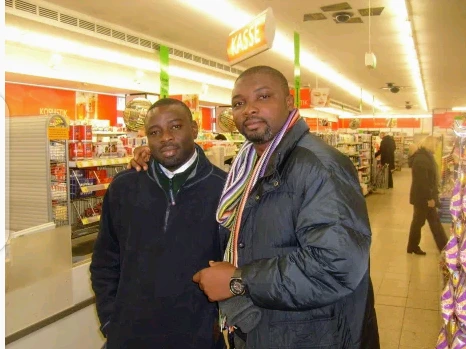 Ofia with his friend.
It was my classmate in the Seminary that wedded me when I got married years ago. It is about 30 years I bowed out of the seminary. While I never regretted sojourning in the Seminary, I also never regretted opting out of it.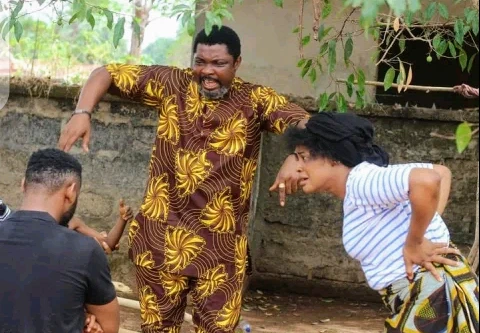 The training I got from Seminary affects my whole life, not only in movie. The kind of roles I play in movies is accidental. But I try as much as I could not to be Ofia on set, rather to be that character I'm portraying in a movie. Thank God, over the years, I have not been that kind of stereotyped actor. I'm an all-round actor. And it has helped in building up my career. The training I got from the seminary is still seeing me through, in everything I'm doing, even today.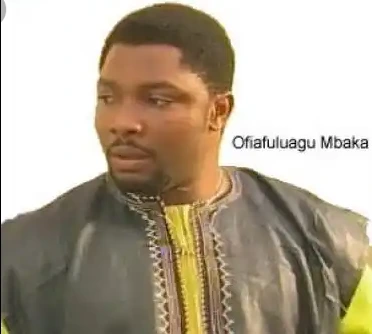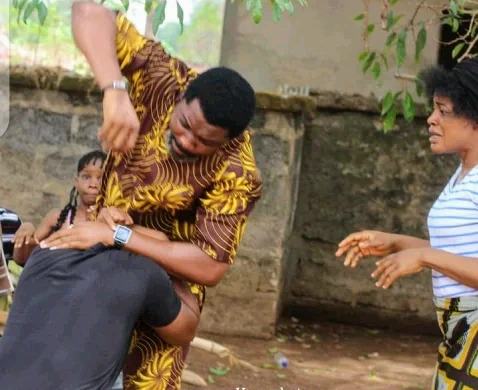 Ofia on stage
He continued: 3 years after I left Seminary, I joined Nollywood. I have been in the background right from the time "Osofia in London" was shot in Enugu. I started off from behind the camera. I wouldn't forget the role likes of Mr. Zulu Adigwe played in my acting career. He was the one who actually encouraged me and prepared me for what I'm doing today. I knew about the industry while I was an undergraduate.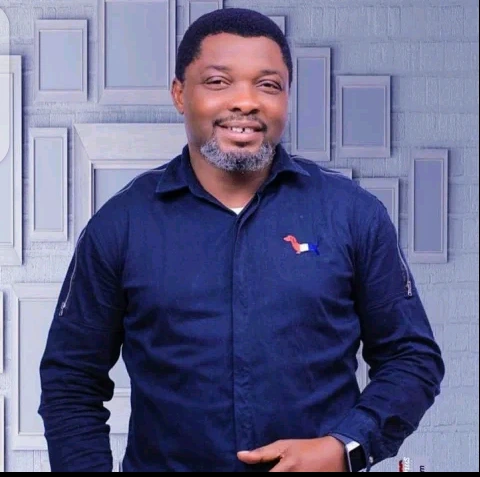 As a child, I can't remember saying, I would want to become an actor. But when it has to do with entertainment, I had a strong passion for it . I started my acting career when I featured in "Igbudu" from the stable of Great Movies Productions. That movie launched me into the mainstream acting world. But before then, I have been working behind the camera. It is the passion I have for acting that has sustained me till date.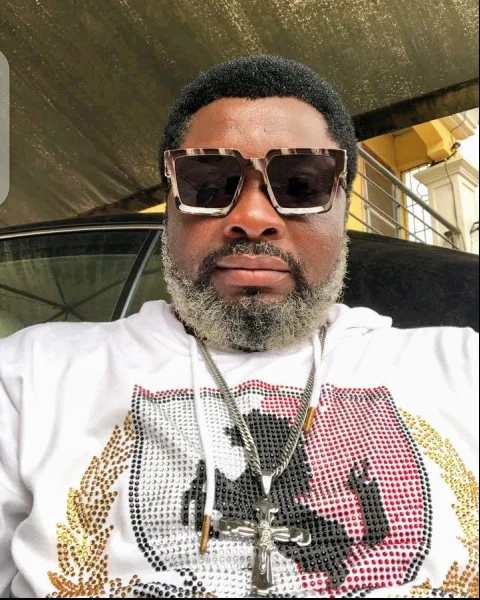 Do you think that Ofiafuluagu Mbaka made the right choice by quiting Seminary to start acting in movies?
Can you support your child who left Seminary to pursue different career?
Let's read your takes from the comment section…