Nigerians have been going on with the End SARS protest for almost a month now. What started as a peaceful protest had now turned to a massacre of innocent Nigerian citizens around the country.
Many Nigerians youths took to the streets to express their discontent about police brutality , as the police an agency that should be protecting the life of Nigerian citizens are the ones taking it.
After days and days of protest the IGP made a pronouncement that the Special Anti robbery squad has been scrapped and created SWAT to replace them.
Nigerians were angered by this decision and increased the intensity of their protests due to the SWAT the government created to take their place , as people felt it was only a change of name as SWAT is still equal to SARS.
A Nigerian citizen has tried to be creative by creating a Mathematical proof that SARS is equal to SWAT. See proof below: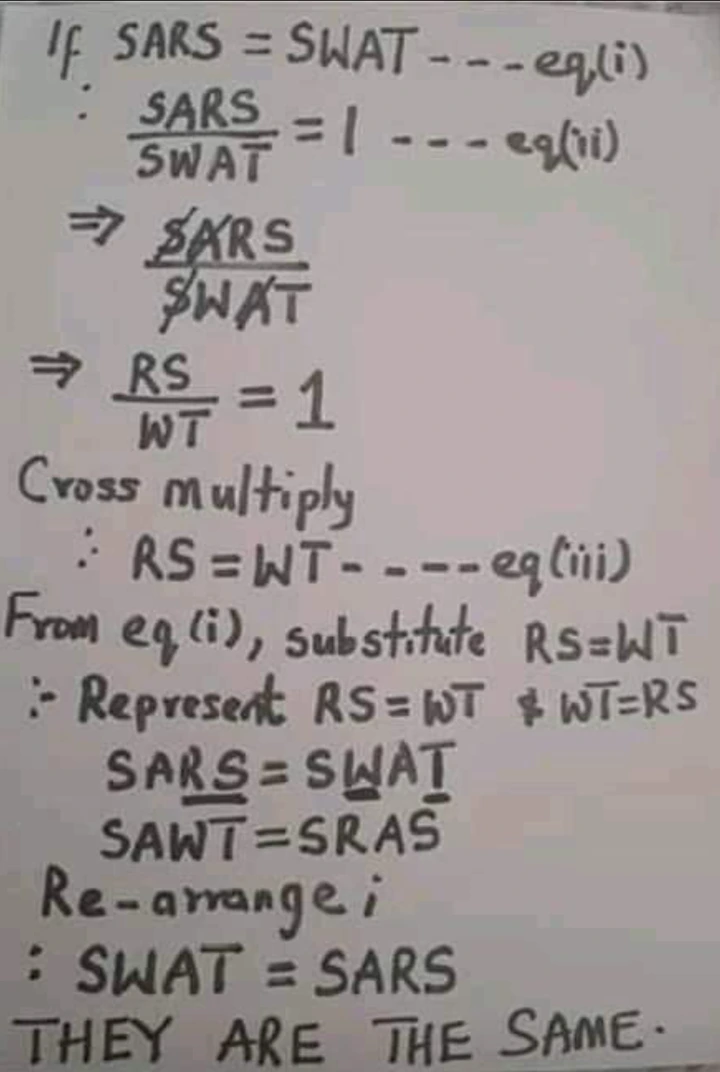 What do you think about this equation, place your thoughts in the comments section, and also do like and share. Thank you.