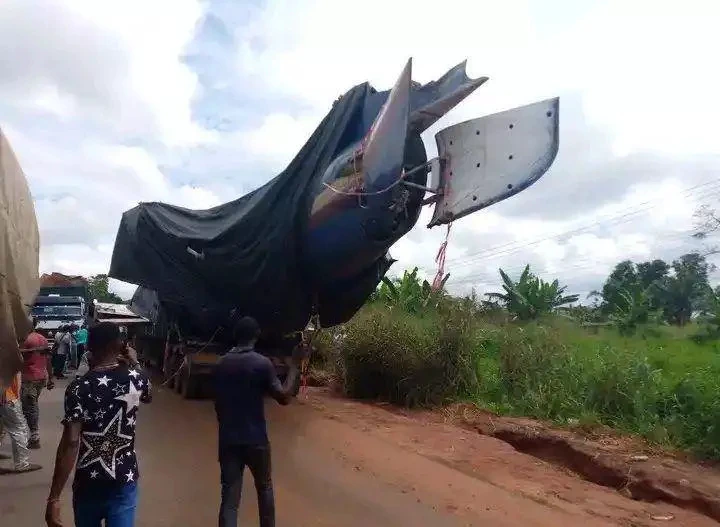 One of the great things I love about my country Nigeria is the ability of the people to make impossible things possible, the courage to use unconventional means to achieve a particular desired objective which naturally may be considered as weird. Also, we have creative youth population with ideas, passion and zeal to live up to their dreams. This is so wonderful.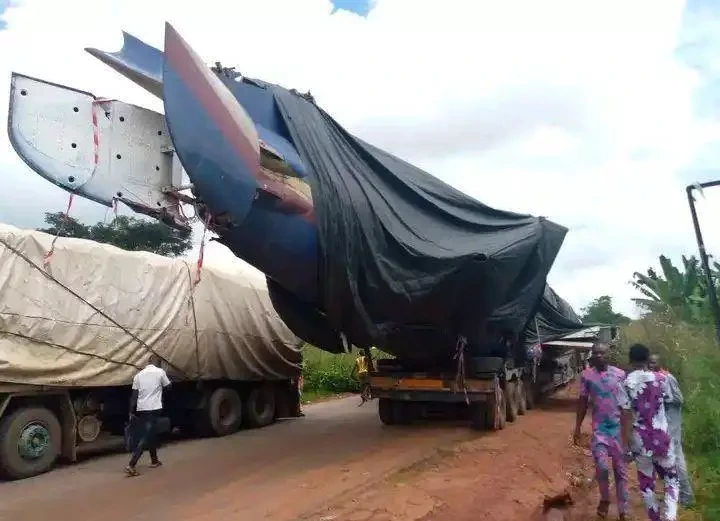 People are confused after sighting a trailer with heavy aeroplane strapped on its back being transferred to another destination in Edo state. First, it is not often that such sightings occur in Nigeria considering the fact that aeroplanes are only seen at airports where they are operate from. It gave people some sort of amusement to see a heavy machinery as an aeroplane being transported on the back of a truck.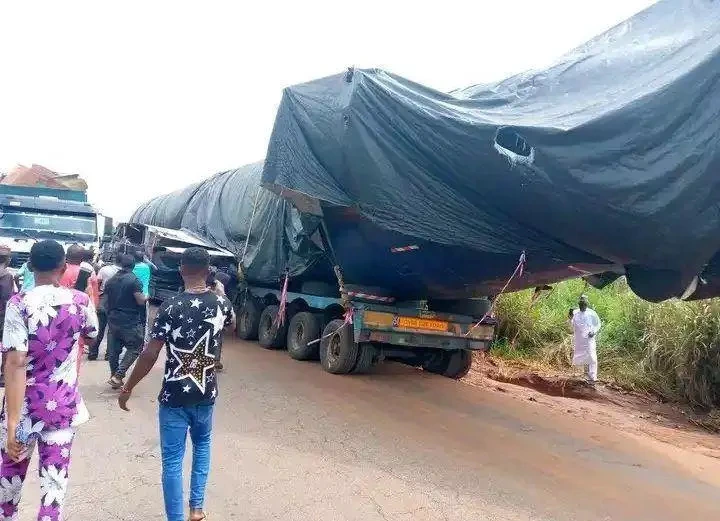 Also, there are large number of Nigerians who have never been to airport talk less of flying in a plane, so, it is not so common that these people see aeroplane on the ground because the only time they see a plane is when it is flying in the sky.