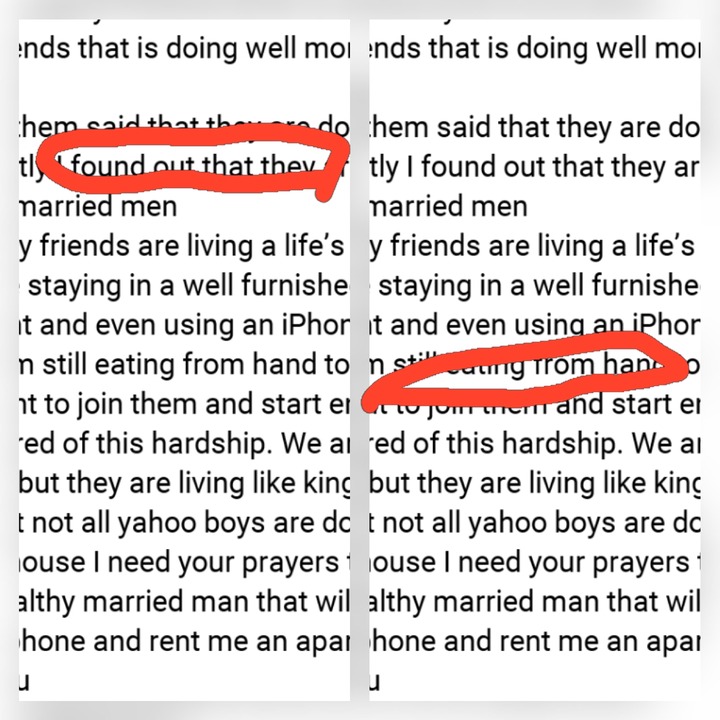 As we all know, not all that glitters is gold. it is a pity when some people see young guys, that are driving exotic cars with huge net worth, they start to look down on theirselves and ask God when. 
I stumbled upon this post, and decided to open your eyes to see the terrible things, some very rich dude does, all because of money.
That is why, people should learn how to be satisfied with what they have, so that they can not fall into temptation. stop envying some people's wealth, that you know nothing about.
An anonymous fellow, took to a popular group to seek advise of a particular issue, that he has got himself involved in. According to the young guy, he feels intimidated by the wealth of his age mates, and decided to seek for their help to start making money like them. but was shocked to here what they do for money.
See screenshots of the post below.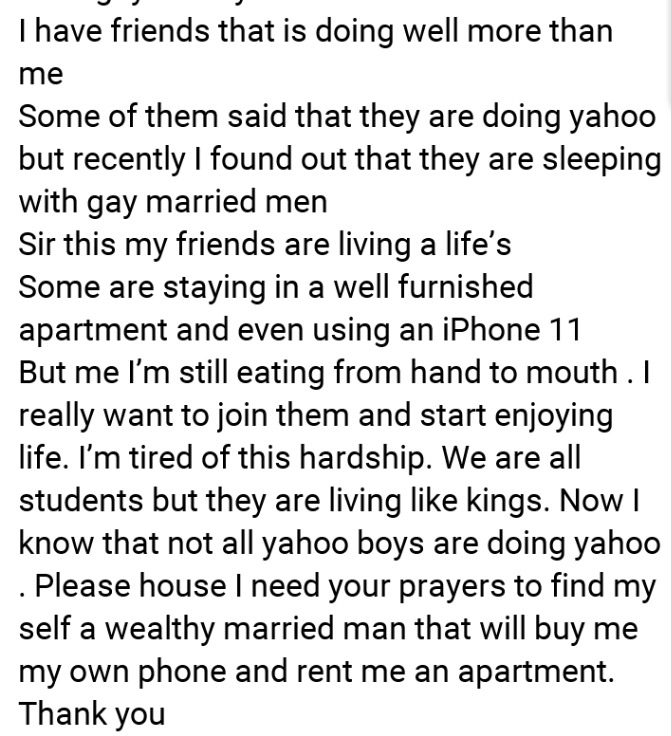 The most "stupid" part is that this young man agreed to it, and even asked people to pray for him to get a very rich "Man" that can pay all his bills, so that he can start leaving a wealthy life, like his friends.
The things people are ready to do for money these days is so heartbreaking. what advise will you give this young man?
I hope you learnt something from this. do not envy anyone. please do not forget to share to create awareness and follow Vickygblog for more.