President Buhari led Government is aimed at Empowering the Youths of Nigeria to help alleviate them from poverty and unemployment.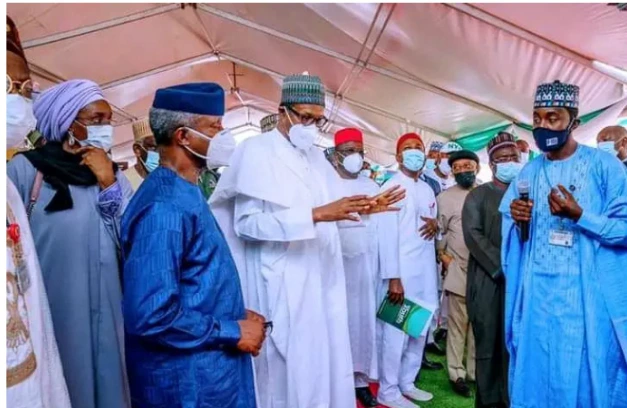 Source:Facebook
This administration had before now began the N-POWER Program which has helped 500,000 Nigerian youth fight unemployment by engaging them in different aspects of the program like N-POWER teach, Agro, Tech, etc.
Amidst the ongoing protest by the Youths of the Country to end the Brutality perpetrated by members of the Nigerian Police Force' Special Anti-Robbery Squad, popularly known as SARS, President Buhari has launched another program still focusing on the youth of Nigerian.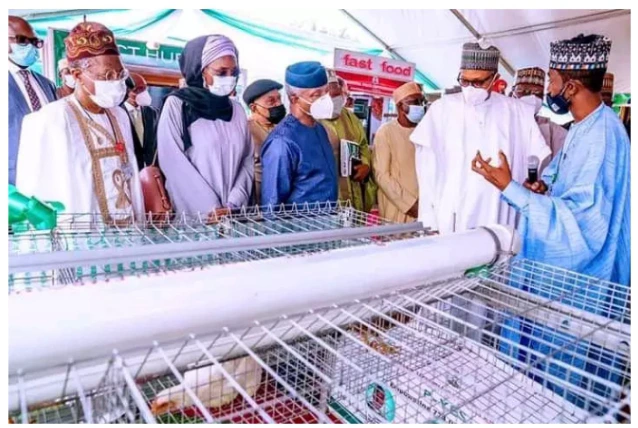 Source:Facebook
This took place shortly after the presidential address on National TV.
This was made known by the President's Media Aide, Femi Adeshina who took to his Facebook page and share photos of this new program.
The newly launched Youth empowerment program is called Presidential Youth Empowerment Scheme (P-YES).
Here are photos showing the equipment and tools President Buhari Launched for the P-YES Program: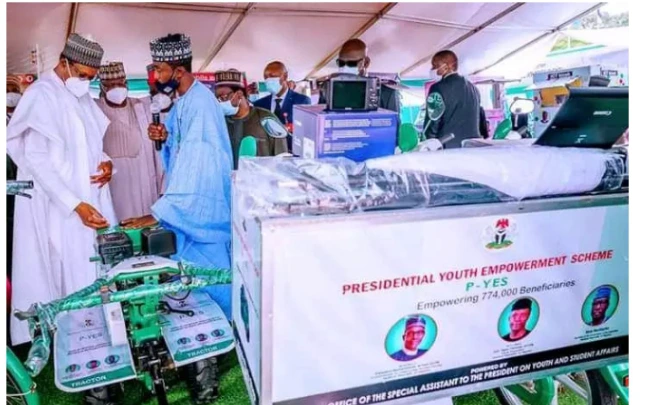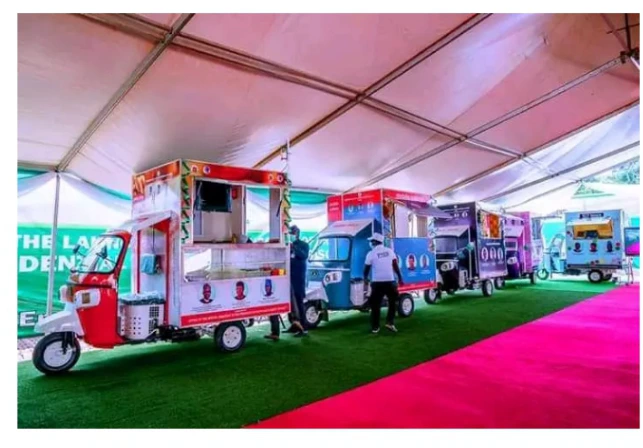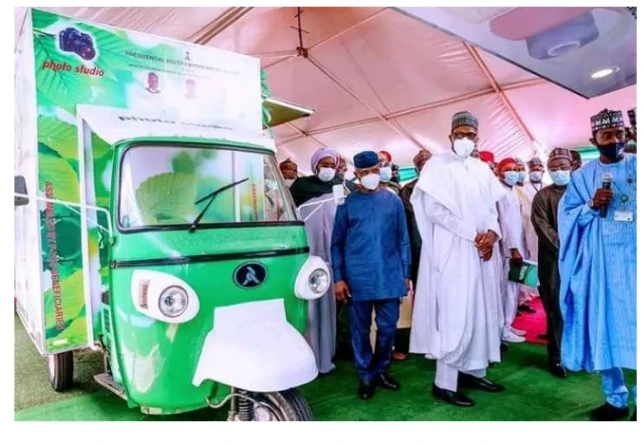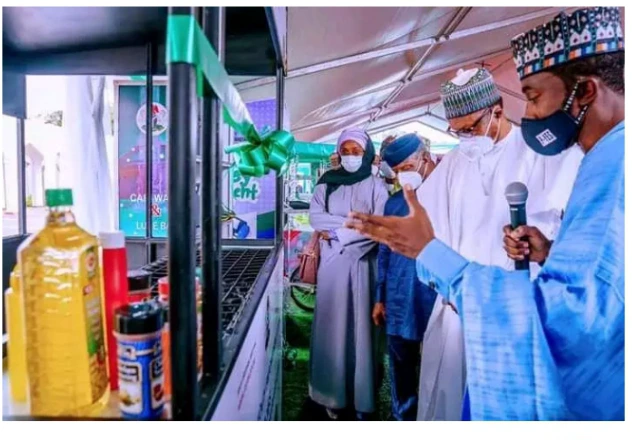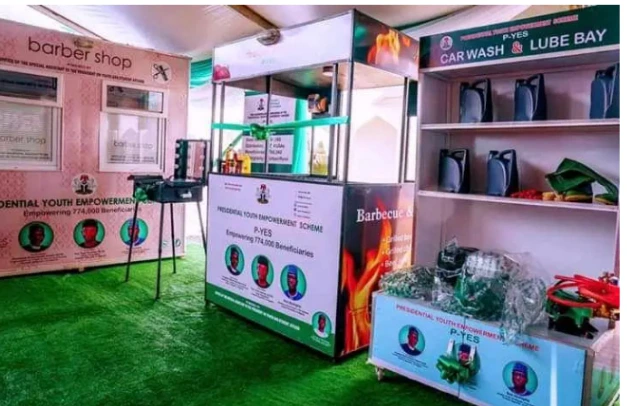 Source:Facebook
The scheme differs a lot from the N-POWER Program as mostly Artisans will benefit from it.