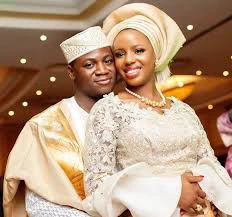 7 Things That Will Happen To You If You Marry Early
The issue of the appropriate age women should get married has received quite a lot of attention in recent times. People have various beliefs about a man having carnal knowledge of a girl when she is still considered to be young. An issue like this is quite tricky as it would be difficult for one to take a side.
In all sincerity, there are lots of girls in the street doing things they ought not to do. The implications of being promiscuous are grave; yet, we cannot deny the fact that some ladies enter wedlock by mistake and find themselves with changed lucks.
The society seems to have a different view about women getting married. The yardstick is for a lady to be a graduate or someone who has learnt a trade and is capable of taking care of herself.
Again, another set of people believe a woman need not graduate from a tertiary institution before she gets married. Marriage is seen as the peak for them irrespective of what height they attain in life. We could go on and on about the age women should get married and when they should not without reaching a conclusion.
However, we would be considering the benefits accrued to getting married early. To every action there is a reaction.
While the age peer of the ladies who get pregnant and marry at an early stage may mock them, there is a flicker of light at the end of the tunnel.
This will give hope to those that are downtrodden and discouraged while it will inspire those who feel they have all the time in the world to act fast.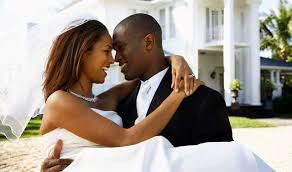 Find some of the reasons why getting married early pays:
1. You are most likely to be fertile:
Getting married at an early stage is cool because you can be sure you are fertile then. There is a stage women get to in life, when they become less fertile.
The older you grow, the lesser your chances of being fertile. Giving birth after the age of 36 comes with complications for most women. Do not feel bad about having an early start in life when it comes to marriage.
2. Getting back in shape is easier:
Although getting married early comes with a lot of challenges, you will grow with them and become a better person in life.
While your young body may change with childbirth, you have a long time to work on it and get back in shape as you grow (example is Omotola Jalade Ekeinde). Giving birth to all your kids before the age of 30 is exciting even though it is a lot of work. It helps you focus on being productive.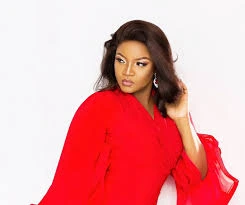 3. You bond well with your partner:
No one knows where the tides of life will take us. Having an early start in life means you have the chance to enjoy life to the fullest. Every moment with your partner counts no matter how rocky the boat gets.
Getting married early means you will have the time to have fun with your soul mate once the kids grow. You will be over the diaper business by the time those who married late are settling down.
4. Love making is more fun:
Getting married early means you have the strength to try out new positions in the bedroom. Sex will not be as cranky as it would be between couples that are old.
You can afford to be tossed and flipped over by your partner in as much as you reach that peak of satisfaction together.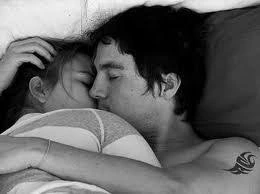 5. You learn to become more responsible:
Men who get married at an early age get saddled with responsibilities that make them grow. Marriage adds to your wealth of experience.
You learn with each passing moment and phase. Every child birth is a new experience; the impacts of these experiences make you a better individual yourself.
6. Chase your dreams to fulfillment:
Contrary to the belief that marriage sets one back or prevent you from reaching your peak in life, it is possible for you to attain the highest height in life with the right partner.
Your partner can make your life become glamorous by supporting you and helping you achieve your dreams.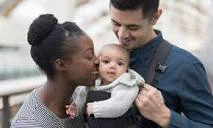 It is beautiful when people look at your kids and ask if you are their sister or brother. Getting married early gives you a youthful look; your children will be proud of you and be willing to go everywhere with you.
You also stand the chance of seeing them grow up and get accomplished in life. It is exciting becoming a grandparent when your age mates are still paying school fees.
That will be all for this article. If you feel the article is impactful and helpful, kindly like, comment and share.