Yahoo Yahoo also called cyber crime seems to be the trending job among youth these days. It is a vice that has eaten deep into the flesh of some youths with the objective of 'quick money, no stress'. I don't know their full mode of operation, but I know they pose as people that they aren't then scam others. As far as the Nigerian law is concerned, online fraud is a crime. In this article, I will share with you 4 jobs that will earn you more money than online fraud. I know you're shocked that they're actually jobs that pay more than internet fraud.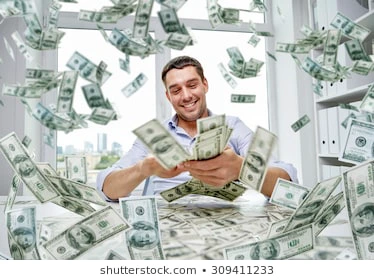 The first is affiliate marketing.
I know you might have heard about this, and you probably want to know more. What is affiliate marketing? What does it take to be an affiliate marketer? Age requirement and restrictions?. My simple definition of affiliate marketing is a kind of job or a process of promoting a product and earning a commission or profit on every sale you make. Let's say you promote a products worth N20,000, you might be given a commission of 10% which is N2,000. Imagine 50 people buy that same product through you (2,000×50=N100,000)on just a single product.
You can even have more customers by owning a website or YouTube channel where you can share your affiliate link to drive more people to purchase your product. I think once you're 18 and above, you're qualified for the affiliate marketing program. There are different affiliate marketing program you can sign up for (Amazon, Jumia, Konga and the list goes on).
Personally, I think and know this is better than scamming people because you're making your money even without a capital and it's legitimate. I know people that make million in a month without leaving the comfort of their homes.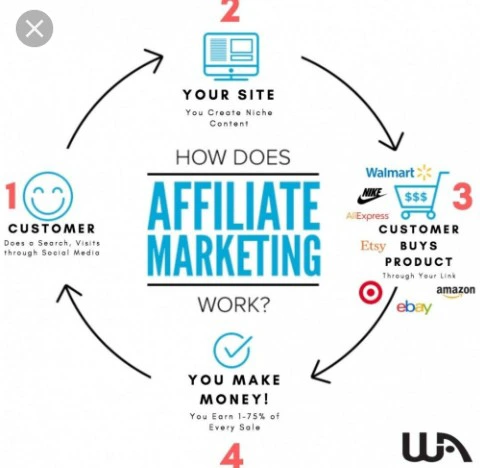 Youtubing
You watch people's YouTube videos everyday but, do you know they get paid for it? If you're a Nigerian you can earn so much from it because the monetization is in dollars. If you don't have enough gadgets, like a video camera, studio lights and all that, you can still make a proper video from the comfort of your home. Once you have an Android phone with a clear camera and enough video editing apps, you're good to go, lol.
How do I monetize? In order to monetize you need to reach a balance of $100 or more from views. You'll have to garner at least 20,000 views if you get paid for $5 per 1,000 views. Once you're successful enough to attract more traffic to your channel, you can advertise on it and get paid for the ads.
Just choose the niche that will attract people, entertainment, cooking and skin care etc. All you have to do is to post interesting videos, isn't this better than scamming people? Isn't it quicker and legitimate? Of course it is. Through youtubing, you can make people purchase your product like i mentioned earlier, by putting the affiliate link in the description box.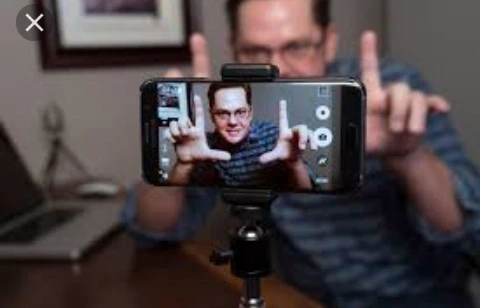 Ebooks writing
If you will ask me, I think if you're well educated then you have a writing skill even if it's little. You need a space and discovery for that skill. For example, I never knew I could be a free lance writer but, thanks to opera news hub for giving me the space. So, are you a writer already? Or an upcoming one? There's an opportunity for you to make money by just writing ebooks. Ebooks writing is an act of writing and publishing educative books for sale on various online platforms. The common online store people use for this is Amazon.
To be a successful eBook writer, you need to chose a topic that matches with the interest of your audience. Break down each chapter as you write it for the sake, use comprehensive English that even the layman will understand. Design your eBook and most importantly MARKETING! You'll have to market your eBook everywhere you can, because the more people read it, the more you make profits.
According to a popular website called author's earnings about 200,000 ebooks writer on Amazon earn $10,000 or more a year. You can be part of the 200,000 if you are consistent in writing and if you're able to capture the reader. You can even add affiliate links that's related to the theme of the eBook, but you'll have to be careful because not all booksellers allow affiliate links.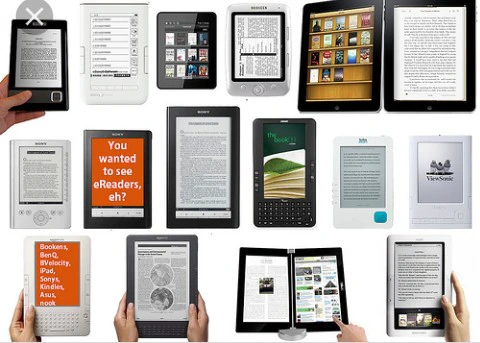 E-commerce
This is also known as electronic commerce or internet commerce refers to the act of buying and selling of goods and services using the internet. If you don't have goods to sell, you can be a middle man. For example, you can inform people who want to sell properties to make sales through you. They'll give you a percentage of goods brought. Unlike affiliate marketing, the commission is not fixed. If you sell a piece of land for 10 million naira, you can agree with the seller and receive a commission of 500,000 or more. The higher the price of products sold, the higher the commission.
You can also buy goods at wholesale price then resell with a profit attached to it. You'll need to have a strong audience on various social media platforms like Facebook and Instagram. This is a quick way to make money which many people are ignoring. All you need is a enough audience that will purchase your products.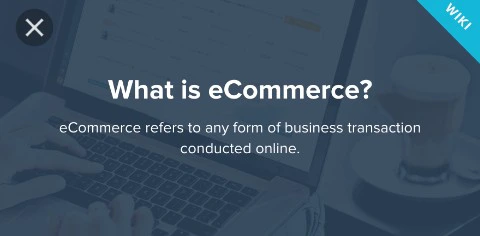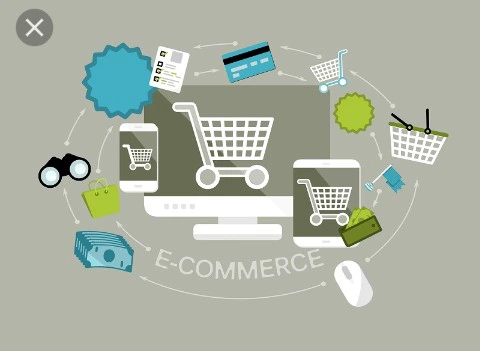 The most interesting part of these jobs is that, you can work from the comfort of your home and most times, you don't need a capital to start. These jobs are the best one can do during this pandemic. They're flexible, comfortable and easy to start up. Remember, online fraud is a crime and does who indulge in it should be ready to bear the penalties.
Thanks for reading. Please make sure the click the 'follow' button, like and share this article too.