Twitter man has recently taken to Twitter and revealed a very important fact about dating and marriage which so many lovers don't know about.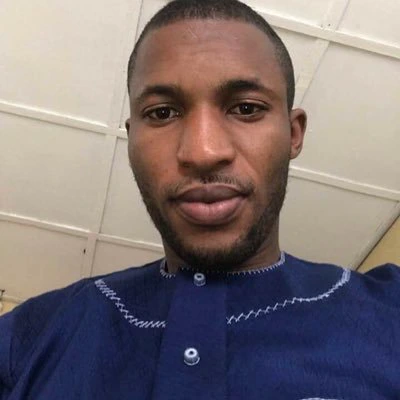 The Twitter man who goes by the Twitter username 'Ajayi' took to Twitter at exactly 9:07am today, 29th September 2020 and revealed in tweet a very important fact of dating ad marriage which so many people (lovers) don't don't know about or consider.
Mr Ajayi took to Twitter and revealed that one can date someone for over twenty years and will likely divorce after just 6 month's of marriage. In his worlds, he describe marriage as "a different ball game".
Mr Ajayi claims he has seen a breakup as such occurring so often. He added that marriage is the true test of the love which drives one crazy.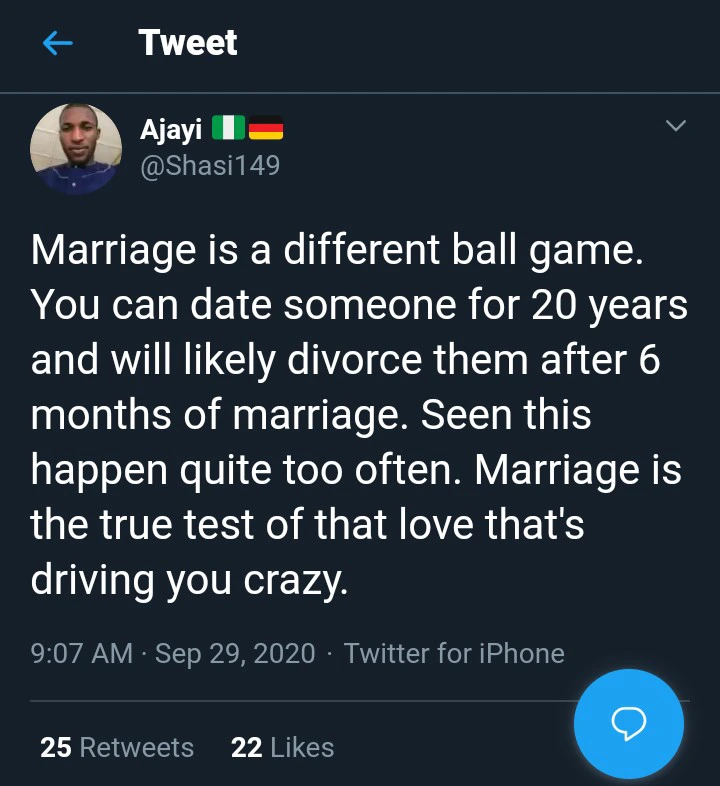 In quote, Mr Ajayi tweeted; "Marriage is a different ball game. You can date someone for 20 years and will likely divorce them after 6 months of marriage. Seen this happen quite too often. Marriage is the true test of that love that's driving you crazy".
What can you say concerning this matter?
Please like and share.