Agriculture as we all know is very lucrative and it is ever relevant. People can do without a lot of things in a day but not without eating. I will be highlighting out some businesses you can engage in and start earning profit soon.
Raising Broiler Chicken: Broiler chickens are known to grow rapidly and matured at 3 months. Most eateries and restaurants demand for 6 weeks birds. To venture into this business, all you need is a space which you can use in raising the chickens or cage. A four weeks broiler is sold between 900-1000 Naira and a bag of feed is sold at 5000-5500 per bag. Depending on the quantity you can afford to raise, with 30,000 Naira, you can raise 20 broilers. A 3 months old broiler is sold at 3,000 Naira. Now let's do some calculation; 3000 * 20 broilers will give you 60,000 Naira. That is a profit of 30,000.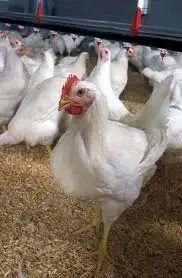 Photo source: Google
Egg Distributor: Egg distribution is very profitable as well and you can start with little capital and expand as you make your profit. All you need to do is locate a reliable poultry farm that you can start buying from and resell at shops and supply snacks shops close to you at higher prices depending on size of egg and start making your daily income.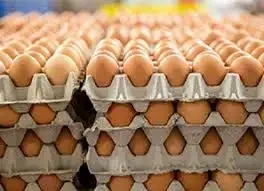 Photo source: Google
Vegetable farming: In few weeks from now, vegetable will be more costlier as we are approaching dry season. You can go into vegetable farming to earn more money. To do that, you will need a swamp land, clear with cutlass, make beds and broadcast your vegetable seeds on it. Vegetable seeds can be gotten easily at markets depending on the type of vegetable you want to cultivate. However, be prepared to water your vegetable for good harvest.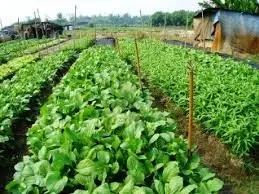 Photo source: Google
Maggot Production: Maggot production is very profitable although many people do not know this. It is usually in demands by fish farms and also an important constituent in poultry feed. To produce maggots, get a clean tank or big bowl, get animal manure, brewery spent grain, animal offal or carcass to attract flies. Mix together. Be prepared to water during dry season but avoid too much water. Small maggots are observed at about 10-12 hours later. Between 3-4 days, your maggots are ready for harvest. You can sell per kilogram.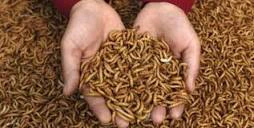 Photo source: Google
Rabbit Raising: Rabbits are loving animals and almost stress free when rearing them. You just need to provide them with food and clean water always. Rabbits can survive on grasses and left over food only but can as well choose to give them processed feed. A rabbit can start procreating as soon as 4 months of age depending on breed and they are very prolific. Rabbits gestation period is 30 days. You can start making money from your rabbits as soon as they start giving birth.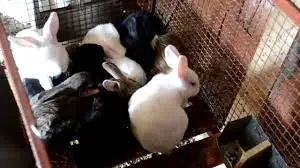 Photo source: Google