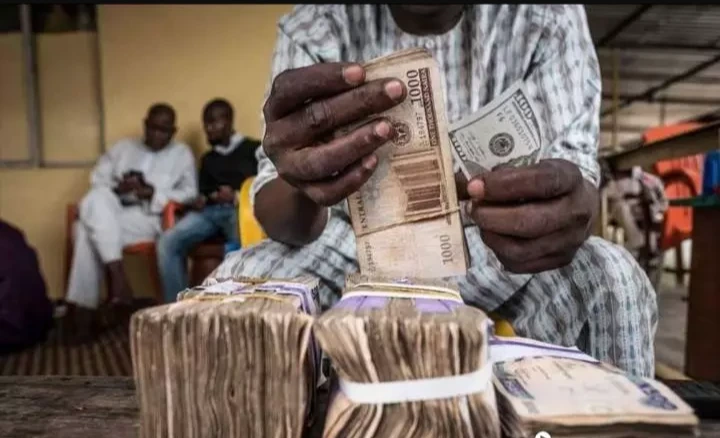 Their are many uncertainties that has happened during this period of CONVID-19, which has drastically affected many businesses and industries. The Entertainment Industry, sport industry, Fin Tech, Market places, and so on and many all over the world has lost thier jobs during this period. It is often said that in a challenging world, thier are always opportunities along with it and the key focus of this opportunity I will be shearing with you all is how the Internet can help in reinstating businesses for many who are willing to turn thier passion into profit.
If you have passion in singing, graphic design, production, writing, generally having passion in any thing legal, I will be sharing with you how you can convert your passion to cash without renting a shop, by majorly focusing on the use of your data and mobile phone.
As we proceed, I would love you to pick up a note and pen, to write down, firstly, list the things you are passionate about on a piece of paper, also indicate why you love doing them, select the once you are very good at much more passionate about. List them aside from others, and plan working on them, as we proceed, i will let you know how you can enhance your skill in utilising them to profit.
Tools Needed.
The tool needed are:
1. Mobile Phone
2. Mobile Data
3. Pen and Paper.
This tools mentioned are your workshop.
I will be shearing 8 (eight) major businesses you can start during this pandemic and make good profit from if you follow my explanations. Below are business you can start with.
Information Marketing: This is a very lucrative means of earning which can fetch you good earnings in 6 figures monthly if only you capitalise on the business model. This business is about selling information, e.g How to bake cake, how to open a barbing saloon shop, how to build a long lasting relationship e.t.c. From market research, it's been observed that three niche sells more in this market, and they are,
A. How to make money
B. Relationship
C. Health product.
If you can build a topic around this topics, or few you are passionate about, you can absolutely make good profit from it.
What are the procedure to market your idea through information marketing,
You can market your information by building a free or paid website using wordpress, you can upload an ebook of your products and upload it on the website, run a campaign or ads with the link of your products and it will direct people to your landing page where they can read more about the products and opt in for payment. For convinience and trust from your prospective clients, you can register with any payment gateway like paystack or flutterwave, create a payment button, and attach the link to your products so buyers can buy directly into the account without you giving them your personal account details.
You can research for as many topics, write on them and people who need such information are ready to buy from you.
Another means you can retain your customers is by creating a LIST, kindly follow my handle or page to see my next article on how to created a succesful list where your old buyers can keep coming back to buy from you each time you release a new product.
E-commerce: This is another lucrative business you can start with or without owning a product or even if you have a product. A good way to start with this, is opening an account with Shopify. Fill in every necessary details, upload your products, description of products and payment method, shear the links of your products on WhatsApp, run ads and as people begin to make order, you can start distributing. You can as well make a profit of over N80 to N120, 000 monthly from the comfort of your home.
Home Delivery: Due to restriction of movement and the lockdown in various states, most individuals find it difficult going out, you can utilise this opportunity by rendering home delivery services to people, either by purchasing food items, laundry, etc and charge them base on cost and logistics.
Writer: If you have passion as a writer, you can make good money from it monthly or base on each article you publish. You can write on what you are passionate about, in politics, poems, stories, sports etc. One of the places you can make money as a writer is visiting freelance websites which you can get from Google search, or also you can apply as a writer with Opera hub and get paid. Making N40, 000 to N100,000 monthly base on your reach and quality or originality of your contents.
Home Tutorials: Are you good in teaching, what can you lecture on, you can create a video or make a post about what you can offer, and I bet you, you will always have people willing to give you offer of services.
Fiverr: is a market place for freelance talented people in all fields. People make upto N300,000 to over N500,000 monthly rendering services to people including graphic design, web design, proofreading, video creation, song writing, etc. You can signup for free, advertise previous jobs done, and people can pay you for a task for minimum of $5.
Affiliate Marketing: This is another lucrative business you can start up from home. You dont need to create any product or run any research in product creation. The product has already been created with good marketing tips to go along with it, all what you need to do, is to advertise your link so once people start buying such products from your link, you start earning commission from sales. You can register with jvzoo and open a PayPal account which will help you recieve money from buyers all over the world.
Youtube: If you have original content and products or things to shear, you can use YouTube as a means to grow your audience. Uploading good contents of yours, firstly read through their terms and conditions so you don't get your videos flagged. Building your business can be time consuming for starters but once you are patient to build a good audience, you can be making roughly over N700,000 monthly from YouTube ads. This medium is very lucrative in building a large presence for your business and subscribers who will always love to check out your new content release.
With these categories you can select any of them to build passive income monthly with no or little capital. If you want to get more advance and useful information in setting up your business kindly follow my page for new updates that would be release soon in building a list or reputable business during this time of uncertainty.