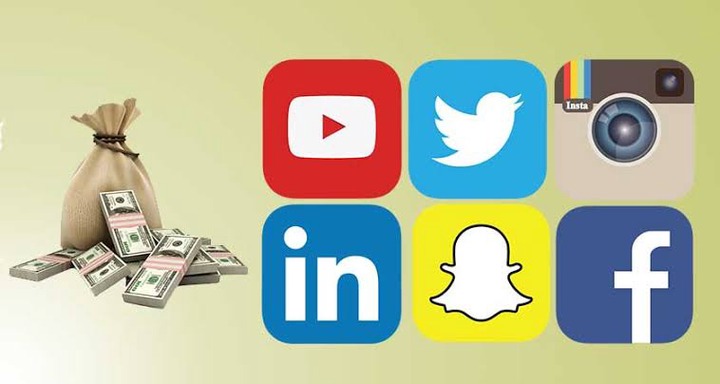 Social media is one of the several innovations that would be here for a very long time.
According to Wikipedia, 'Social media are interactive computer mediated technologies that facilitate the creation or sharing of information, ideas, career interests and other forms of expression via virtual communities and networks.
In simpler terms, they are websites and applications that are designed to allow people to share content quickly and efficiently and in real time.
History has it that the first recognizable social media site, Six Degrees was created in 1997. It enabled users to upload a profile and make friends with other users. In 1999, the first blogging site became popular thereby creating a social media sensation that's still popular today.
Just like every other thing, social media has got it's advantages and disadvantages. It then falls on every user to engage the power of social media to his/her advantage.
Based on the categories of their uses, there are several types of social media.
Shopping networks: For shopping online e.g. Ali express, Jumia, Konga, Jiji etc.
Blogging and publishing networks: Publish content online e.g. Opera News, WordPress etc.
Media sharing networks: For photos, videos and other media. e.g. Facebook, Instagram, Snapchat, Twitter etc.
Social networks: This is solely for connecting with people without videos and other media. e.g Badoo, Tinder, Eskimo etc.
Interest-based networks: Share interests and hobbies. e.g. LinkedIn(employment oriented service)
One can function effectively while using social media. Here are few suggestions;
1. Be careful with your words
Words are very powerful as they could be taken out of context because they are typed out with no accompanying physical presence. What you intend passing across might be different from how your receiver perceives it.
Words can trigger wrong emotions from the recipient.
Erin Bury, Sprouter Community Manager advises 'Don't say anything online that you wouldn't want plastered on a billboard with your face on it '.
Be careful what you post online, the online community never forgets.
2. Use it to your advantage
With the advent of social media, you can sell anything online just be strategic. If you can't afford to pay any of the social media influencers, you can do the marketing yourself. Constantly post pictures of your products alongside positive reviews. The power of social media marketing can never be underestimated.
Chris Brogan, President of New Marketing Labs says 'Social media puts the PUBLIC into PR and the MARKET in marketing.
So be aggressive with your marketing online.
3. Build a viable network
One of the major reasons people go on social media is to socialize – meet old and make new friends. Use the social media to build the right network. Look out for people you feel will help you out positively. You don't necessarily have to accept every friend request that pops up on your page. Be intentional and sieve out people with questionable character and do not align with your philosophy.
Prioritize your network.
4. Be Authentic
This is the most critical as you have most social media users living fake lives online.
A Nigerian Musician, Simi stated recently that She intends leaving social media for at least 5 times a day.
In her words, 'Most of the things I see just seem so fake and noisy and unnecessary and fake and pointless and tiring and fake'.
I understand that some persons create these accounts for dubious purposes. I sound like a grandma now but you don't need to steal pictures to deceive people into believing it's yours. If you decide to do this, I hope and pray that you are caught.
I do feel it's not compulsory that you are on all the various social media. Know what best works for you. However if you have got all the time in the world moving from one social app to the other, please go ahead.