At different stage and age, we all have different wants, needs and desires that we really want in our lives. In the life of most single ladies at the age of 35 years, their number one prayer or desire is to be married as soon as possible. That why some ladies will go extra miles to make sure that her heart desire for a miracle marriage will be meant because at that age, being single is unusual and the thought of thinking that something is wrong physically or spiritually begins to generates.
However, this is probably the reason why "LAVIDA MUNA" who is a facebook user came up with this short advice, specifically for ladies who are praying for miracle marriage at the age of 35 years Old and above.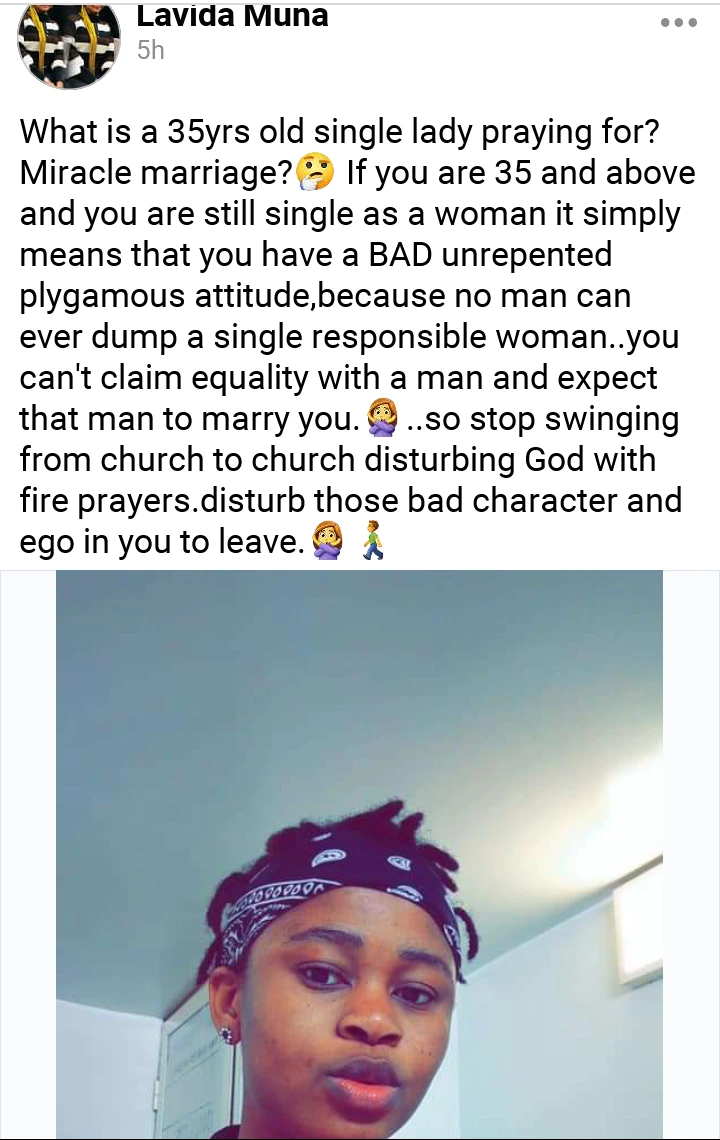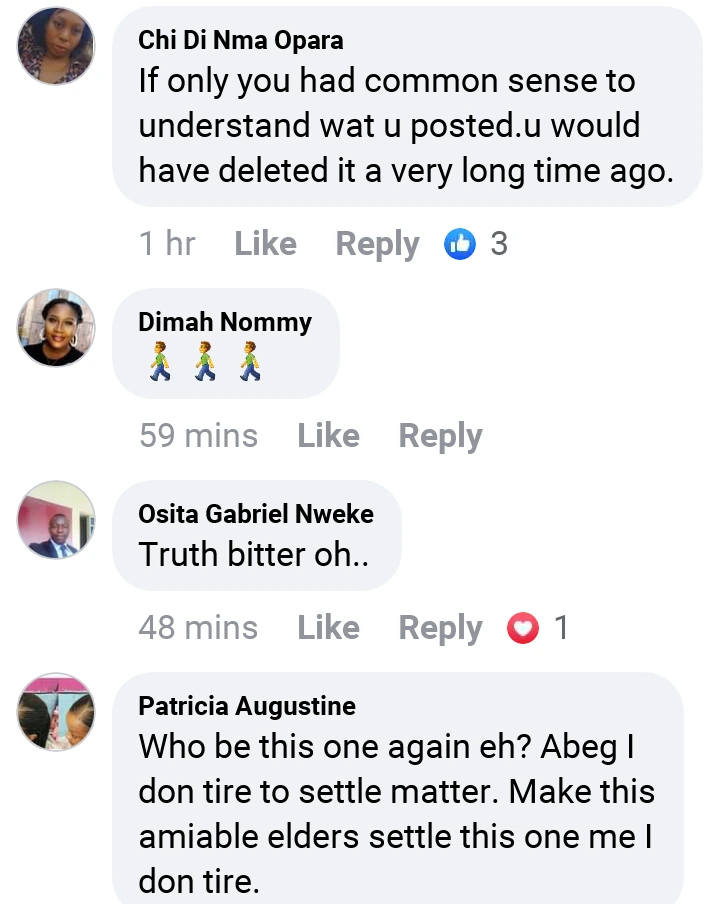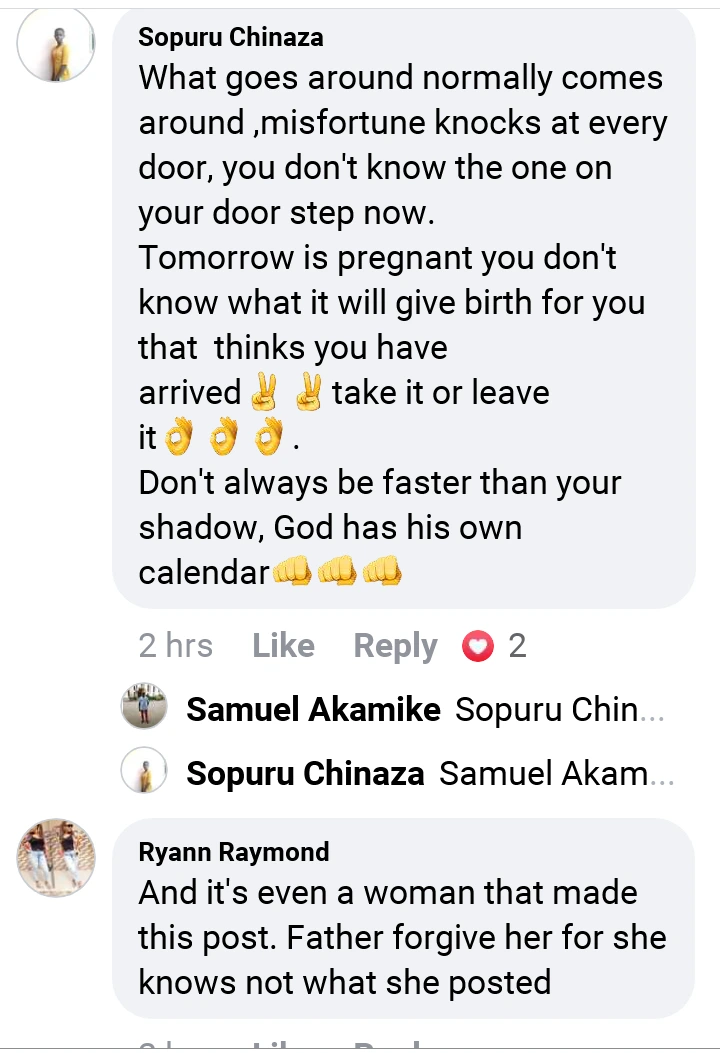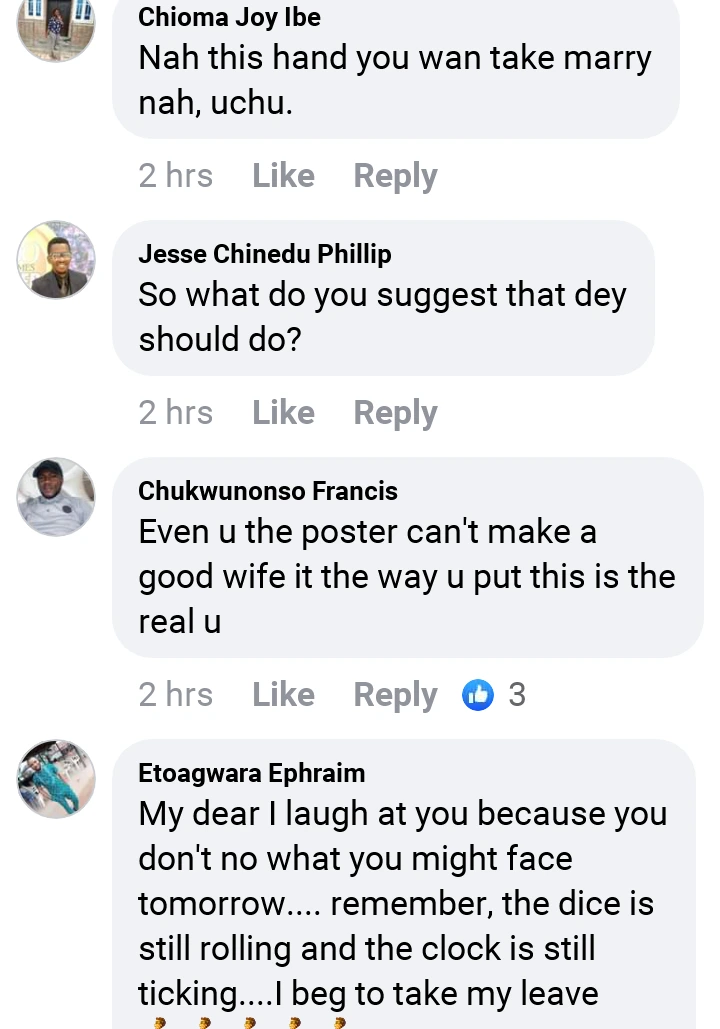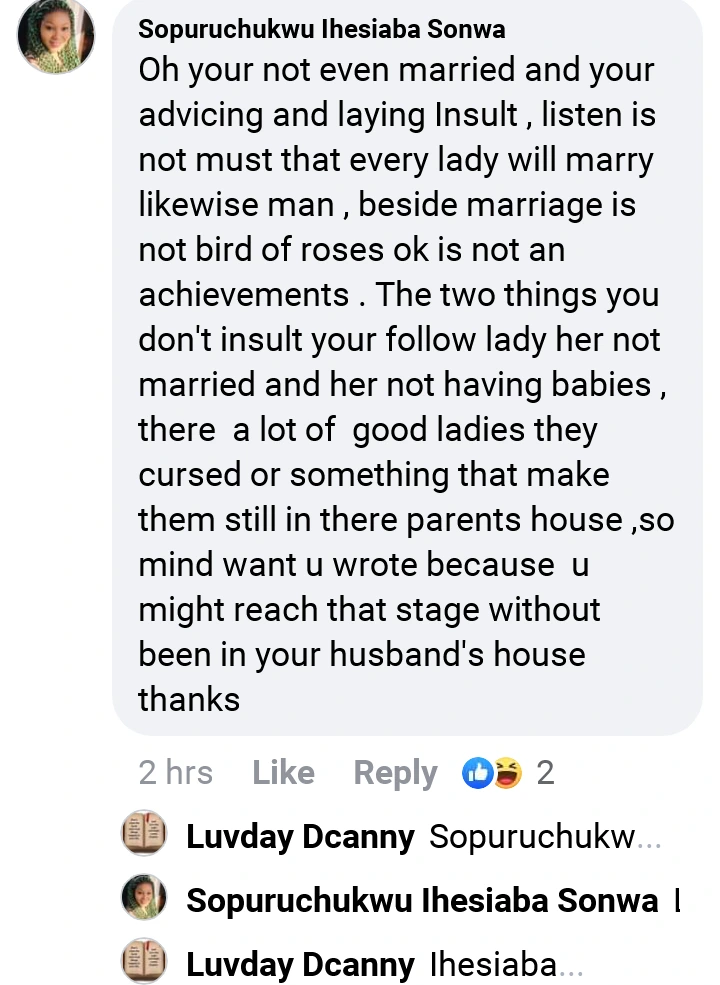 According to the lady, "What is a 35yrs old single lady praying for? Miracle marriage? If you are 35 and above and you are still single as a woman it simply means that you have a BAD unrepented plygamous attitude,because no man can ever dump a single responsible woman..you can't claim equality with a man and expect that man to marry you.. so stop swinging from church to church disturbing God with fire prayers.disturb those bad character and ego in you to leave."Few hours after she upload her post alongside a photo of herself, some facebook users started reacting by dropping their own point of view in the comment section… Screenshots containing some comments are available below
What do you think about this?