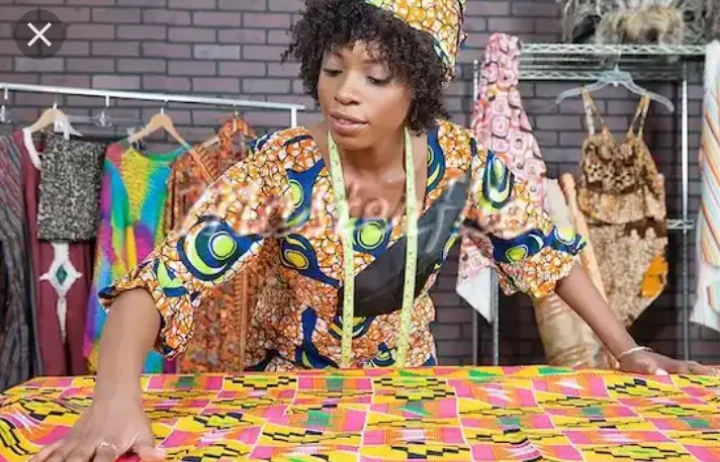 Gone were the days where handwork was meant for those who couldn't afford to go to school but now things have changed. Handwork is meant for both undergraduates and graduates and some tend to remain in one field after spending 4 years in the University because it fetches more money compared to the so called "white collar jobs".
And from what we see in this world is that the richest people are Entrepreneurs who venture in their own business.
I will be giving you guys list of handwork that really pays in Nigeria, feel free and get acquinted to one of them to earn little money that can go a long way in helping you, while waiting for your dream work/job.
You will get a comprehensive detail on the type of work that brings a reliable income to your wallet and also improves society as a whole.
How to choose the right handwork?
When learning handicrafts, always remember that the best handworks are one that you can use to solve problems for people.
1.Graphic designs
This is one of the most desirable services in and outside the network. A good and creative graphic designer earns a very decent amount of work and you can be paid in dollars if you also work on the Internet.
Almost every Organization, Church, School Company, etc. now needs the service of a graphic designer. You can learn this work in a very short time and earn reasonable money from it only if you pay close attention to it.
2. painting
This is manual work that is always ready for sale as new houses are created every day. You won't regret learning this, and this can be one of the easiest things you can learn and get in a very short amount of time.
3. Barbing
This is an industry that really works very well since 85% of people will cut their hair at least every two weeks. Learning how to barb hair only takes a month if you work diligently.
Since the invention of new haircut styles, barber are now making it big because people will go to any length to get their hair done in a nice and stunning way.
4. Hair/wig making
Almost every woman must get her hair done to bring out the beauty in them, some make it montly others weekly depending on their chose of work.
So some tends to go for wig because it less stressful and can be done away with it any any time to feel comfortable.
Most guys venture into this work because it pays more.
5. Makeup Artist
makeup artists are now making a lot of money every day. It's the easiest way to make your own money, whether you're a man or a woman. All you need is your passion. If you love it as a job, you only need to study for a few months and have a company of yours in the near future.
6. Phone repair
A cell phone is probably one of the most used things around the world. Every mobile phone will one day develop a problem. To solve the problem, you need a good phone repair that can help you restore your phone.
On average Human being make use of their phone over a hundred times a day and some people can't stay for 5 minutes without touching their phone. So people will go to any length or even borrow money to get their phone fixed.
7. Fashion design
Fashion design is one of the best needlework for learning. This handwork has been around for a long time and it is so amazing how people develop, with different people giving trade their own unique twist.
The fashion design is very broad and there are different types of immersion. Therefore, it is advisable to learn it step by step to give the best knowledge of the properties that people are looking for. Some people make thousands of naira a month by designing a style that appeals to their customers' satisfaction.
8. Shoe making
This is another lucrative business where you have to be creative to make the best and at the end you will get some little money from it.
Shoe making is now common because everyone must wear a shoe, sandal or pam, so the production of these items fetch a whole some of money.
9. Baking
We cannot do without food, so all food is essential. The most important thing when starting this type of business is to build your customer base. You can do this through friends, social media, etc. You can even set up an online shop where people can come and order cakes and have them delivered to their door. It's about developing ideas that can boost your business.
You can go a long way to learn cake making which really pays well in occasion like weddings etc.
10. Photography
One of the easiest ways to make money is to use a camera. People always need the services of a photographer to remember special events. They always want to capture special events in their lives in a photo.
Photography doesn't just take photos; it goes beyond photographing people. It is also an act to capture some special moments; that's why it's expensive!
Many people see photography as an ordinary type of work, but it's surprising now that photography turns many people into multimillionaires just to take photos.
11. Disc jocking
This is another handwork in disguise where you can make a lot of money from it without your even knowing.
DJs are needed everywhere like Weddings, party, burial etc. People who venture into this job tend to live a big and happier life because the are regularly needed in occasions and they are well paid in every one of them.
Conclusion
So far I have listed some of the best handwork currently available to learn in Nigeria. Of course, these cannot possibly cover all of the lucrative skills that you want to learn, but the idea is to list some of these handworks with great potential while you can always develop your own ideas that might work for you.
So it is now left for you to decide which one you want to do.