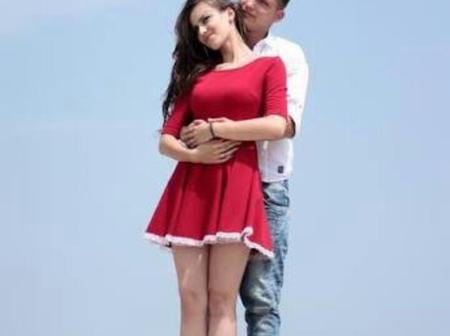 1. Burn your blueprint and script.
What this means is simply do not try to "plan" your relationship. If you try to do this, the chances that something is not going to go like you wanted to is pretty high, and that could end what could have been a pretty fulfilling relationship. Some of the best relationships are built on being spontaneous and passionate, and if you try to plan out how it's going to work, it usually will not.
2. Forgive.
Everybody makes mistakes. This is a cold hard fact of life. If you truly care about the person you are in a relationship with, you have to learn to forgive them for their mistakes. Holding grudges toward one another is very toxic in a relationship, and is definitely not something you want to do if you want your relationship to last.
3. Be a good teammate.
Being in a relationship is a two-person job. If you want your relationship to last, you cannot expect your partner to do all of the work. This includes general housework (if you live together) to actually being the only one to contribute to the relationship physically and emotionally. It's a two-way street, and if it's only running one way, its not going to last.
4. Grow together.
It is very important to grow as a couple. That is how you find out if that person is the one for you. You grow as a couple by spending time just talking and bonding with each other. If you can't grow or learn to grow in your relationship, it will not last.
5. Adapt.
You obviously can not expect to have the all of the same ideas and beliefs as the person you are in a relationship with, so it is important to adapt if you want your relationship to last. If you care about your boyfriend/girlfriend, this step should come pretty easily. Your partner's little quirks or even religious beliefs may seem like a deal breaker, but if you have the ability to adapt, then your relationship has the amazing ability to go the distance.
6. Develop your own interests.
When in a relationship, it is important to develop your own interests. You and your partner don't have to express interest in all of the same things as each other; that would make things really boring, wouldn't it? This way, you guys will have more things to talk about and even more new things to try in your relationship.7. Don't keep score.
Relationships are not a game, so there is no reason to try to keep score. This means, if you do something nice for your partner, or do something to help out, you don't have to announce it to them just to get brownie points. The same goes for if they make a mistake, or make you mad, you shouldn't feel the need to hold it against them just to make yourself look better. This is probably one of the top reasons why relationships don't last. Nobody likes to feel like a loser in a relationship.
8. Practice self-awareness.
When you are in a relationship, you usually try to do whatever you can to make the other person happy, right? Well, how are you supposed to make someone else happy, unless you know what makes YOU happy? Practicing self awareness is a good way to know what makes you happy, and what makes you click so you can be the partner your significant other deserves.
9. Cultivate your finer qualities.
Work on the qualities that make you a better person. It can be easy to do this in a relationship, because there are always opportunities to practice those qualities, like loyalty, compassion, and trust.
10. Encourage each other.
I'm sure you don't want to ever feel held back from doing certain things, or trying new things just because you are in a relationship, and neither does your partner. Make sure you encourage your significant other to achieve any goals.
11. Offer solutions, not criticism.
If there is a problem that arises in your relationship with your partner, and they come to you for advice, offer advice that tries to help them actually solve the problem, and that doesn't criticize them for what they have done, or what the situation is.
12. Compliment each other.
This one is pretty self-explanatory. Complimenting your partner is such a simple way to show how much you really care about one another. If you don't do it, it could be easy for them to question what they really mean to you, or what you really think of them.