Women are easily a complicated being who most times are unpredictable. A woman might have all she ever wanted and pray for yet she might not still be happy with her lover.
A lot of men have been conditioned and wired to think that all every woman wants is money and nothing but money. Hence most men forget to know what their woman wants misjudging all her needs to be money needs alone.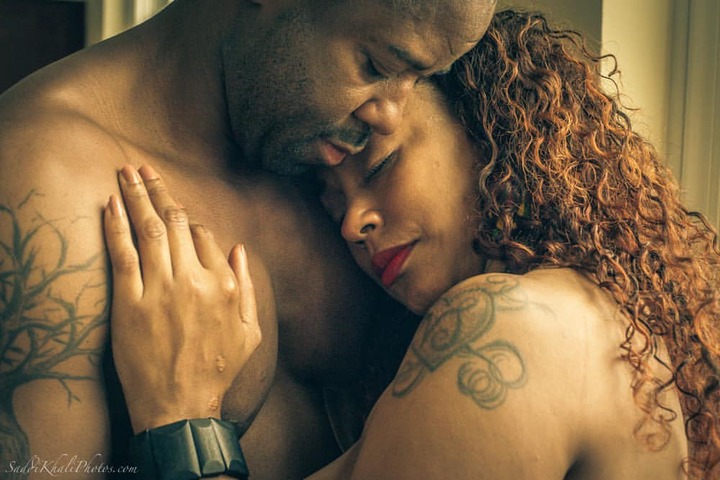 While a woman might like money because money plays an important role in everyone's daily life, it seems money is not the only way to make a woman happy.
A lot of times, men often ask what women love and going through research, i have thus dug out 3 important things a lot of women will pick ahead of money. As a man, know today that a lot of women would easily pick these things ahead of wealth and abundance of money.
1. Genuine Love
A woman will pick a man she knows love her genuinely any day anytime ahead of a man who only has money to show.
Most of us have always seen a scenario where a woman falls head over heels in love with a man loves her genuinely and is willing to do anything to make her happy.
As a man, when you show a woman how much you genuinely love her, she will go to the length and breath of the earth to see that you're happy. She will also love you back immeasurably and when a woman loves you immeasurably, it is always a good thing because she will pick you and your love ahead of anything else including money.
Women don't love easily hence you have to who her love and genuine feelings of affection before she can then love you back. Once she loves you back then everything else including money will not matter.
2. Faithful Lover
A woman wants love no doubt but being faithful to a woman will further make her stand by you against the world.
For those who don't know, a woman will prefer a faithful partner and lover to a lover who cheats and flirt with women of any colour and creed.
Unlike men that have a lover and flirt with others without involving their emotions, women don't easily jump at love. Once a woman jump at love, her emotions follows her.
For a lot of women, when she loves you, it means she's sticking by you alone and in turn expects you as a man to love and stick to her alone.
This explains why a woman will go for a man she knows would not take her emotions and feelings for granted. A man that would appreciate her and make her feel like a woman.
3. An Hardworking Man
While a woman might not pick money ahead of true love and a faithful partner, it doesn't mean she will also overlook his other important quality which is how hardworking he is.
A woman an hardworking man whom she genuinely love ahead of a rich man who she's does not love. While some women will go ahead to still love a man and Stand as long as he is faithful and loves them back without being hardworking, other women will consider how hardworking the man in question is.
Hence for a man, another way to a woman's heart or another qualities that all woman love and will pick ahead of money is an hardworking man they love.
Therefore as a man continue being hardworking. You may not have the money to impress your woman but as long as she knows you love her, you are faithful to her by not cheating on her with other women, plus you're hardworking, she will definitely pick you ahead of wealth.