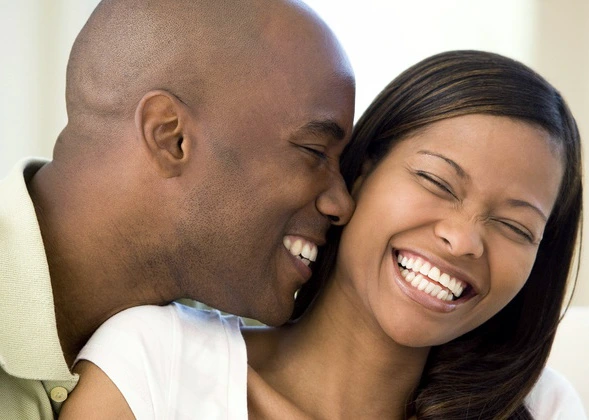 (Photo Courtesy- Manna express online)
It doesn't take really big stuff to please a woman. Often little things can leave a lasting impact on her mind. These involve making a single move or a single smart remark to please her. You must be patient, though, because carelessness or an insulting comment will do away with all your chances. A woman needs very little time to decide whether you should date on the little things you do. Taking into considerations all these, we have put together a brief list of things you can do to impress the woman of your dream. These things can be done even to your wife and your house will turn into a little heaven.
1) Cooking for her
I know you are already up in arms complaining. Last time we did an article of things every girl wants but will never tell you to do for them. It was crazy reading your comment. Now cooking is not something you need to be doing daily. This is something you can do once in a month or even in two months. I know you do not know how to cook well. But, there are a lot of cook books and YouTube videos out her. You could get one food and go through the recipe. To be sure you can cook it, choose a day when your woman is not around and try out something. If it works, now cook for her one of the fine days just as a surprise. Trust me, she will really be impressed.
2) Remember small details from past conversations
If you never knew, women are always very keen to details. If there is something they love then its being able to pick some details from your past conversations. Things like favorite colors, best dressing, preferred places to visit, best moments, e.t.c really matter when talking to a woman. Endure you note such things and always remind her in your future conversations. She will really be into you.
3) Looking into her eyes
It could be really fun to look up and down a beautiful lady. If she's gorgeous, it's going to be hard to focus on your conversations. You've got to remember that looking in her eyes means so much to her. If you're talking, she's going to catch you staring into her chest, and you're talking about her mother, that's going to ruin your day. She's going to hate you.
4) Ignoring your phone
Nothing is more annoying than talking to someone yet he is looking into his phone. I know there are more important messages you need to read. There could be an email you are really yearning to respond to or a call you need to answer. However, when you are with a woman, ignoring your phone would really communicate something to her. When your phone rings, tell her you wont pick it up because your conversation with her matters. Do not look into your phone with her. In fact, if possible switch your phone off when in a conversation or keep it silent. While doing this, ensure she knows so that the impact is even more.
5) Helping her with her dressing
If you want easy ways to make women happy, go back to the kind of things that your grandfather used to do. Women enjoy retro care and romance for sure. Just a simple action to help her button up her coat, or to put it on, is a great example. It's not very popular for other men to do that for her. Doing that would make you stand out from among your competitors. It will also make her more comfortable being with you.
If you do these things highlighted above, then you can be sure to win her heart. We would like to hear from you what you think about our post. Remember to follow us and share with your friends.