I decided to write this article from experience and events happening around us. I titled this article 10 Handiwork Businesses You can start to Get Rid of Unemployment because so many people especially Graduates are out there seeking for white collar jobs which are not readily available and also incurring the attitude of "I cannot do this Job or Business" due to this businesses or jobs are meant for the Illiterates, but these White Collar Jobs are not available due to the already few spaces that are occupied and the majority of Applications that are already lying on the Human Resource Manager's Desk waiting to be attended to.
Some factors are even being considered to get One Lucky Person to fill the one Vacant Position available which are qualifications, experience, age and sometimes gender Inequality. An adage in the Yoruba Language quotes " Your Handiwork will never deceive you". Some people are already into this businesses and are making their Millions while others are waiting for the" Right Job to Locate Them. Now the question goes thus:-
What is an Handiwork Business:- This is a kind of business that involves you using your bare two hands or God's Given Talent to earn a living likewise turning it into a career or otherwise use it as a side hustle to earn extra income.
Before you can start this Handiwork business you have to first take the bold step of being an Apprentice before becoming a Master of your own Handiwork Business and thereby making your way to Get rid of Unemployment by becoming an Employer of Labour instead of being an Employee with Wages or Salaries and also waiting for the white Collar Jobs which are not Readily Available. These 10 Handiwork Businesses are for both Male and Female ( Men and Women).
Lets looks into these 10 Handiwork Businesses and Change your Mindset.
1) Hairdressing Salon Handiwork Business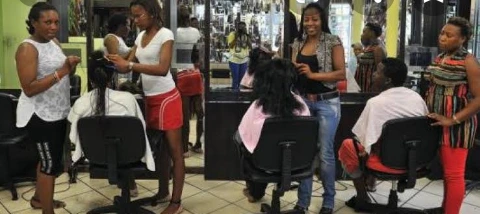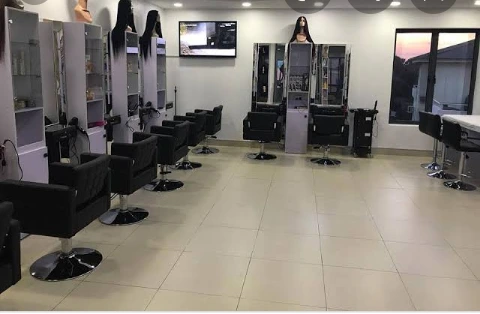 Hairdressing Salon Business is a type of business that you can start and say Goodbye to Unemployment because both Male and Female, Young and Old wants their hair to look good especially the females in other for them to attract their spouse, look corporate and nice and also for Fashion and Beauty Purpose. You learning this business skill will never regret going into it due to its lucrative and profitable. You can set up this business anywhere; it's not mostly affected by Location because both children and adults wants their hair look and smell nice.
2) Tailoring Handiwork Business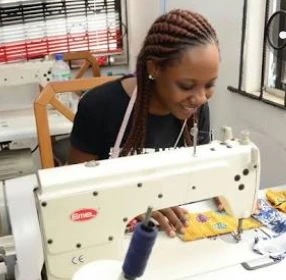 Look at this Young Lady in this Image isn't she looking nice as a Tailor? Tailoring is one handiwork business you can start and forget about unemployment due to when the money start filling your pocket. Tailoring can be done right of the comfort of your home even without renting a shop all your customers need from you is to sew for them latest fashionable styles and you see the styles advertising your works. As a tailor you need to be updated with the latest trends in town. You can check Some these Styles in magazines, online fashion apps and I used to see some on Opera News posted by some News Hub Creators. Is one handiwork that is also lucrative and Profitable. You only get the Tailoring Equipments to start then you are good to go.
3) Shoe Making Handiwork Business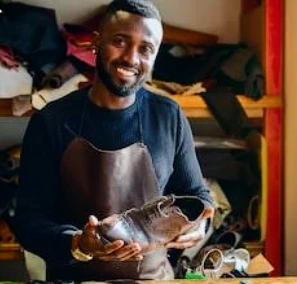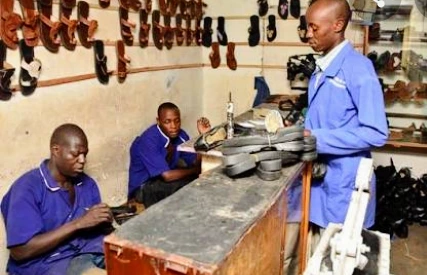 Shoe making Business is another handiwork business that will never disappoint you. It's one business that cut across so many countries. Making Reference to one of my Articles " 7 Profitable Business that will make you the next Millionaire in that article I make mention of fashion business. I said Nigerians love show up they want to look good from the crown of their head to the tips of their toes. What I meant here is that even up to their shoes they want to look good and that's why shoe making is one business skill you can learn and decide to become an employer of labour.
4) Handset Repair Handiwork Business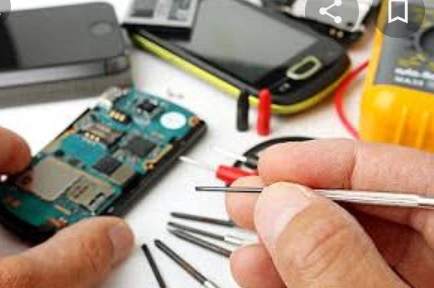 Mobile set Repair Business is one business that can make you a millionaire due to their Charges. If you are very good technically at this business skill you will forget about unemployment. I Know the story of a man who built 2 houses from handset repair. This is just to tell you how lucrative and Profitable this handiwork business is. Mobile Set repair can actually get rid of unemployment if ventured into.
5) Graphic Works Design Handiwork Business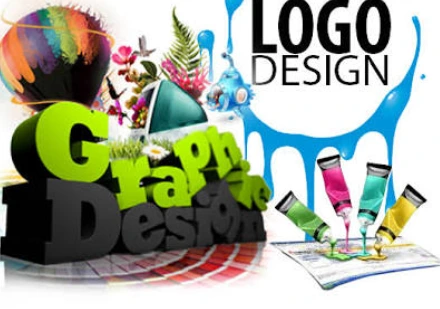 Graphics Design this one lucrative handiwork business needed by small, medium and Large scale Businesses due to this set businesses need Graphic Logo design for their Brands and Business names. Graphic Design Handiwork business is one business that will always get rid of unemployment. If you are good in graphics design individuals and companies will definitely wants your service. You need don't any capital to start up this business for a start due to you can use business centres with computers to start up. graphic design handiwork business is also a business you can do online. These companies ask you to design their logo and they pay you for it.
6) Bead Making Business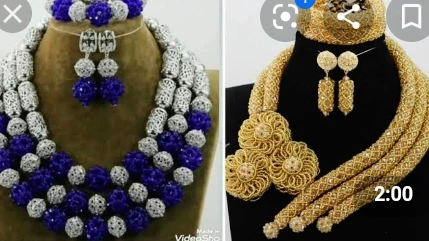 Bead Making Business is a Handiwork business that can also get rid of unemployment. Bead making is fashion business that can make one a Millionaire. These beads when you make them and they look nice and attractive the societal people in Nigerian love wear beads and you can sell your beads for a good price. Beads are always expensive thereby if you can start this Handiwork Business you are on your way of making plenty of money and also getting rid of unemployment.
7) Cake Making Business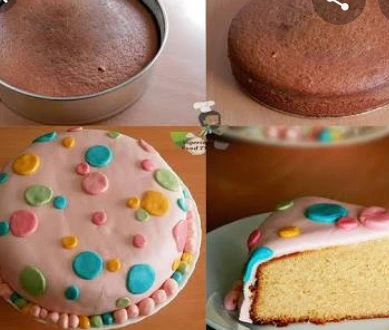 Cake making Business is one business that when you are a master at it, the customers keep coming even without calling for them. If you have these Handiwork business unemployment will be so far from you. You can also use this business as a Side Hustle. Even from this business you can also decide to have a training centre of your own. Cake Making business is one business that can get rid of employment.
8) Tiling Handiwork Business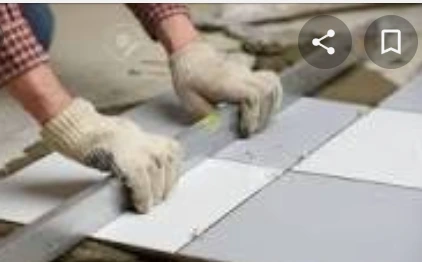 Tiling Handiwork Business as you know is not mostly done by every Dick and Harry unlike Bricklaying Handiwork Business. Tiling Business is one business that is also very lucrative and Profitable. Tilers get jobs at a stretch what I meant is that as a tiler you can get jobs to tiles a houses in an Estate and you know how many houses contained in an Estate. Tiling Handiwork Business is one business that will get rid of unemployment if looked into.
9) Bag Making Handiwork Business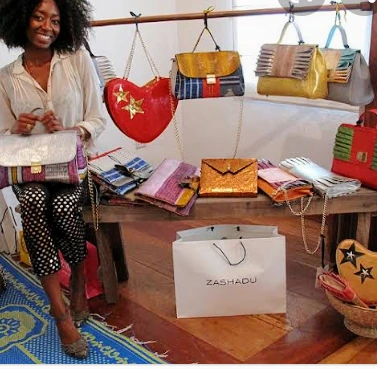 Bag Making Business is a Handiwork Business most ladies love to venture into. This business is very Profitable all you just need is your own sewing machine and Leathers for sewing bags. You charge your customers for the amount you want to sell your bags and they are ready to pay for it if these bags look durable, long lasting and attractive. This business will definitely get rid of unemployment if ventured into.
10) Boxer Making Business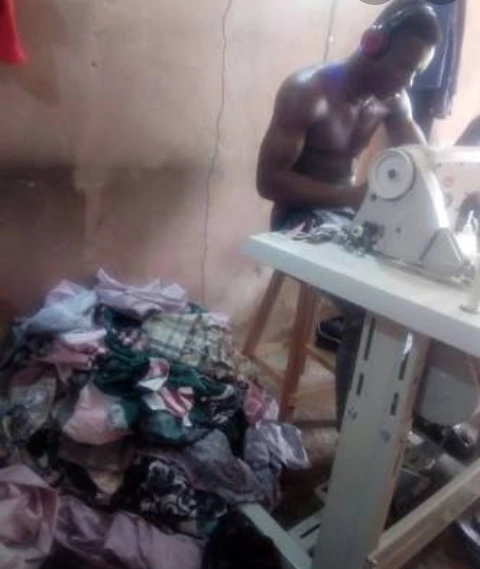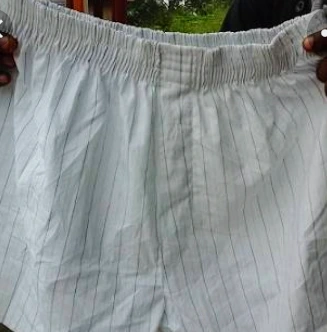 Finally in Part one of this article we are looking at the Boxer Making Business. Boxer Making is business is one handiwork business that is also lucrative and Profitable. From my research I have found out that even with N1400 you can start sale of boxers before you start producing your own boxers. Boxers are worn by both men and women and that's what make it lucrative. For Boxer Handiwork Business the market is already waiting for you even without without advertising and thereby getting rid of unemployment.
Note:- These Handiwork Businesses can be learnt first for a period of 3 months, 6 months and 1 year as an Apprentice before becoming a Master of your own Handiwork Business or otherwise You can start it immediately without undergoing training if its a God's Given Talent.
Go through these 10 Handiwork Businesses and Stop the Complaints of Joblessness (Unemployment) Watch out for the Part 2 of this Article.