If you're not lucky to be in a relationship with any lady or you been facing rejection from ladies. Then you're lucky to find this article.
You need to understand what women really like guys. Although most of them said the contrary of what they need and at the end did the other way round. For example, you will find most the women saying. "I do like to be in a relationship with a good looking guy who is handsome ". But at there end you will find them hugging around with ugly and they look happy and contented.
Men are attracted to women primarily due to their physical appearance while women are attracted to men base on their personality traits.
Guys should follow the personality trait below in order to be successful with women.
Be Charming and Charismatic. You have to display your personality that women get attracted to. You have to be confident and believe in yourself when having a conversation with girls. Let them know that you want them sexually. You should be confident enough and avoid doubting yourself.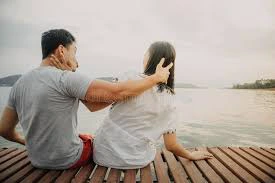 Be Smart. You have to look good always. Am not saying that you have to go and buy expensive fashion. Ensure what you have look smart and clean.
The tips above are indispensable prerequisites to be successful with women.