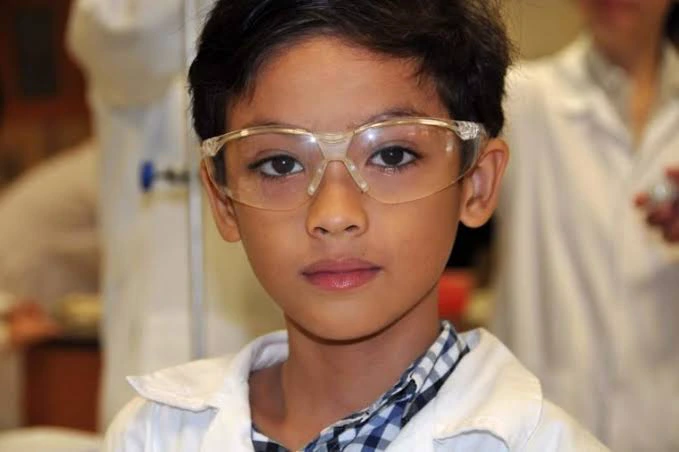 IQ as we all know means intelligent quotient. 
A highly intelligent person is one who is flexible in their thinking and can adapt to changes, they think before they speak or act, and they are able to effectively manage their emotions.
We have different types of intelligence. It is not only limited in academical intelligence, it also applies in handwork dexterity, business ideas, intellectuals, wisdom, emotional and social intelligence.
In fact, there is a lot more to being smart than knowing a bunch of facts or being good at science and math. According to experts, many highly intelligent people don't even realize how intelligent they really are.
These are some easy ways you can easily read the rate of your intelligence or that of people around you.
1.A highly intelligent person is one who is flexible in their thinking and can adapt to changes, they think before they speak or act, and they are able to effectively manage their emotions.
2.They usually don't fit naturally in most social gatherings, groups, whatsoever.
They would leave physically in social gatherings that they don't fit into or become mindless if the chance was denied to leave.
But if they do fit into, they purposefully tried.
3.Majority of those with high IQ don't talk much and likes staying alone. Most of them are calm, quiet and so observant.
They imagine their thoughts always and consequently often miss many present details.
4.You notice that the questions they ask are questions that makes you think "how haven't I thought about that before?".
5.If they don't have a verbal reasoning issue, they probably are able to articulate their reasoning extensively, searching to answer any possible doubts, when they do desire to do so. Not all have the patience all the time.
6.They become master in their hobbies in a matter of weeks, if they are really pursued hobbies. Their favorite hobby mastery level almost scare you.
7.Some times they get good grades, really good grades, low grades, really bad grades.
They take good grades into account untill they display a very observable interest in the respective subject.
8.Usually a bit lost in this big game called life otherwise they won the big achievements.
9.Sometimes they are so slow and lazy like they were on a mental trip and other times they are crazy objective, fast, effective, and efficient all at the same time with their thoughts, especially if trying to rush things.
Such behavior is a bit scaring, to be honest.
10.Stereotypes point that all high IQ people has something peculiar in behavior – not particularly intelligent because not everything needs to be like that.
I don't know, maybe it's only profoundly gifted guys.
11.Yes, they are good at explaining things when they actually try to simplify.
12.They say complex stuff because they already did the logical steps (fast or not).
Of course piling up every part will sound complex as if they did magic thinking, but it is normal reasoning, keep calm.
12.They can adapt to anything if they really need or want.
13.Some tends to be too curious and as such ask too many questions.
14.They have good working memory and general intelligence. People with high IQ have executive functioning skills, good short-term memory, the ability to focus and pay attention, cognitive flexibility, and can easily digress from one thing to another.
15.They recognize their limits. Highly intelligent people don't try to act as if they know everything. In fact, a sign of intelligence is recognizing the fact that you don't know everything.
Finally, as you can see, it is not all about being book-smart. Being empathetic, compassionate, and curious are all signs of intelligence. So if you notice any of these traits mentioned above in yourself, you just may be a highly intelligent person.
I hope this article would really help you know more about IQ and notice people with it.