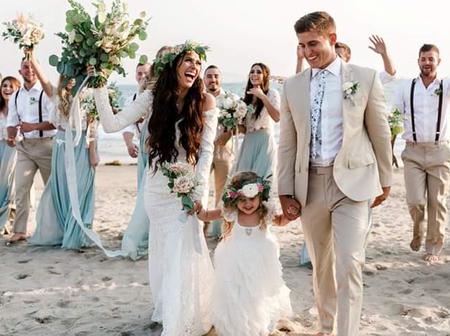 1. If She tell you she love you, Tell her you love her more than she love you. 
2. Ask to See A Picture of Her; When She was a Child..
3. Occasionally Call Her; By Her First and Middle Names.
4. When She's feeling Insecure; Stare Into Her Eyes and Tell Her; "There is No-One in the World Who could be as Right for you as She is.."
5. Call Her when you done with your work.. She's always waiting for that.
6. Try Desperately; To Make Her Laugh When She's feeling Down, and she will appreciate it.
7. In the Middle of a Conversation; Tell Her that you Love Her a lot.
8. Notice When She's Wearing Something New, and give compliment.
9. Hold Her When She gets Jealous… Make her realize she is the one and only for you.
10. Tell her you are proud of her anywhere anytime and you can't wait to have a daughter just like her.